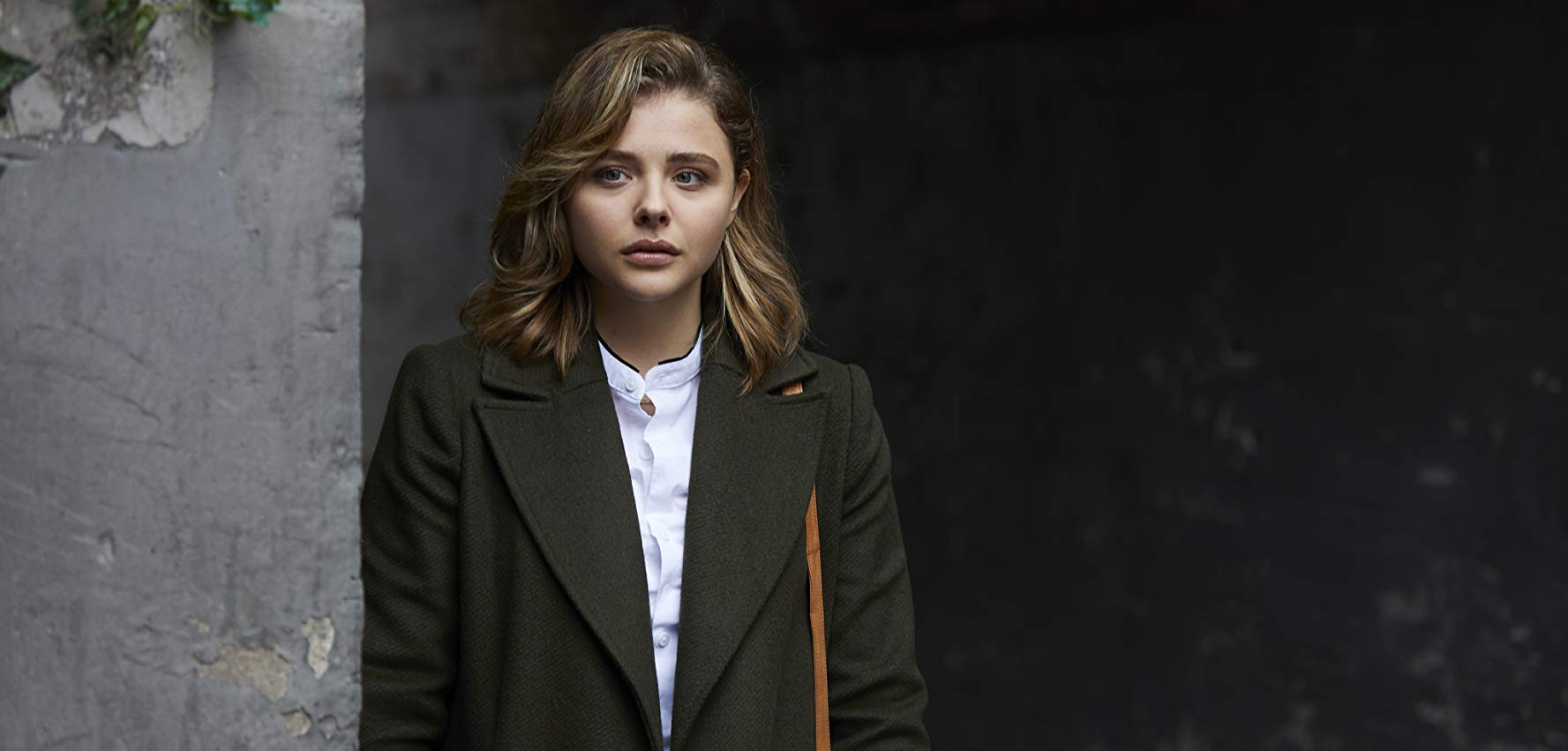 Chloe Grace Moretz learns the true meaning of the phrase "no good deed goes unpunished" playing a New York City waitress who returns a lost purse to a lonely widow only to discover that she's a certifiably crazy stalker in "Greta," a spooky and intentionally silly thriller costarring Isabelle Hupert and Maika Monroe.
Directed with abundant thrills and sadistic humor by Irish filmmaker Neil Jordan, this utterly absurd yet exceedingly enjoyable stalker pic coasts by on its unsettling premise, its effectively suspenseful story beats and a pair of knockout performances from Chloe Grace Moretz and the incomparable Isabelle Hupert. Working from a script he co-wrote with Ray Wright, Jordan, well-versed in the thriller genre as evidenced by previous films like "The Crying Game" and "The Brave One," knows when to underscore the story's suspense, and the results are as entertaining as they are bonkers. Even with the inherent silliness and unoriginal nature of the premise, Jordan manages to transcend these limitations with legitimate thrills and a wicked sense of humor, even if there are times when the audience doesn't know whether to laugh or cry.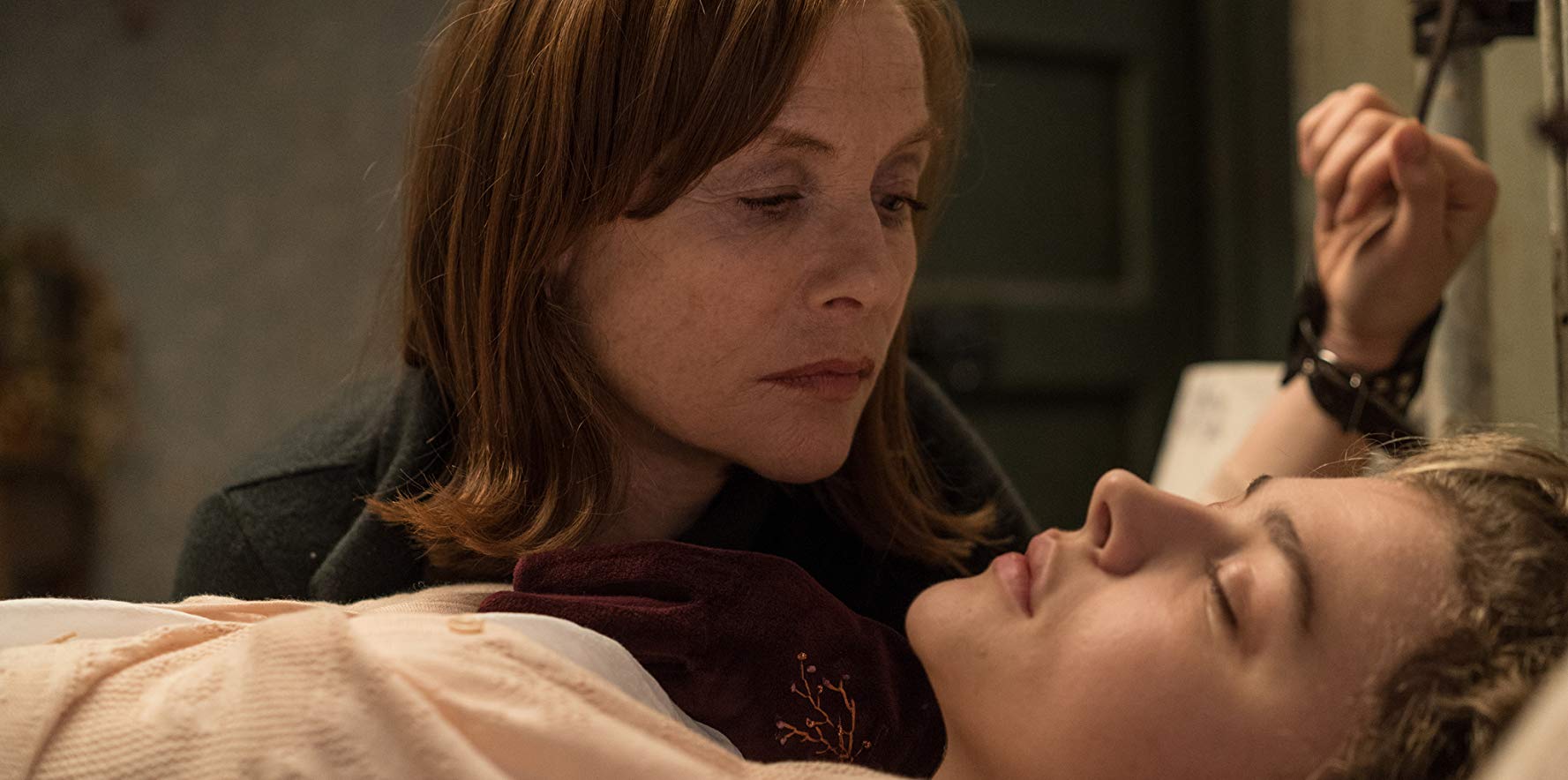 In "Greta," Chloe Grace Moretz plays Frances McCullen, a nice but naïve waitress and New York City newbie still reeling from the loss of her mother. But thanks to her father (Colm Feore) as well as her rich friend Erica (Maika Monroe), whose parents gifted her a loft in SoHo for college graduation, Frances has a solid support system. That system comes in handy when one night, Frances finds a purse on the subway and returns it to its rightful owner – a lonely, Brooklyn-based widow and piano teacher named Greta Hideg (Isabelle Hupert).
Despite their age difference and the odd circumstances surrounding their encounter, Frances strikes up a reluctant friendship with the French accented widow. But what initially seemed like a harmless friendship with a needy woman soon turns into something far more sinister, as Frances slowly discovers some troubling facts about Greta's life and true identity. After Frances attempts to dissolve their short-lived friendship, Greta begins to stalk her young object of obsession to a frightening degree, leaving Frances and those around her deeply disturbed and fearing for their lives. As Greta plunges further into obsession, the full extent of her madness is eventually revealed, leaving viewers with one truly trippy cinematic experience.
Director Neil Jordan presents the stalker setup in legitimately scary fashion, depicting the troubled title character as a believably distraught woman who simply needs some company, only to reveal her crazy tendencies as the story progresses. What is unexpectedly enjoyable about "Greta" is the way Jordan and co-screenwriter derive a twisted sort of humor out of Greta's eventual descent into full stalker mode, largely by presenting her as the craziest stalker to ever walk the earth. Viewers might not be sure whether to laugh or scream, but composer Javier Navarrete's standout score teases the unlikely humor out of the setup by capturing the title character's loopy mindset – that is, when he isn't playing up the suspense whenever possible. Also helping capture the creepy atmosphere is director of photography Seamus McGarvey, whose haunting imagery goes a long way in bringing this nightmarish narrative into vivid reality.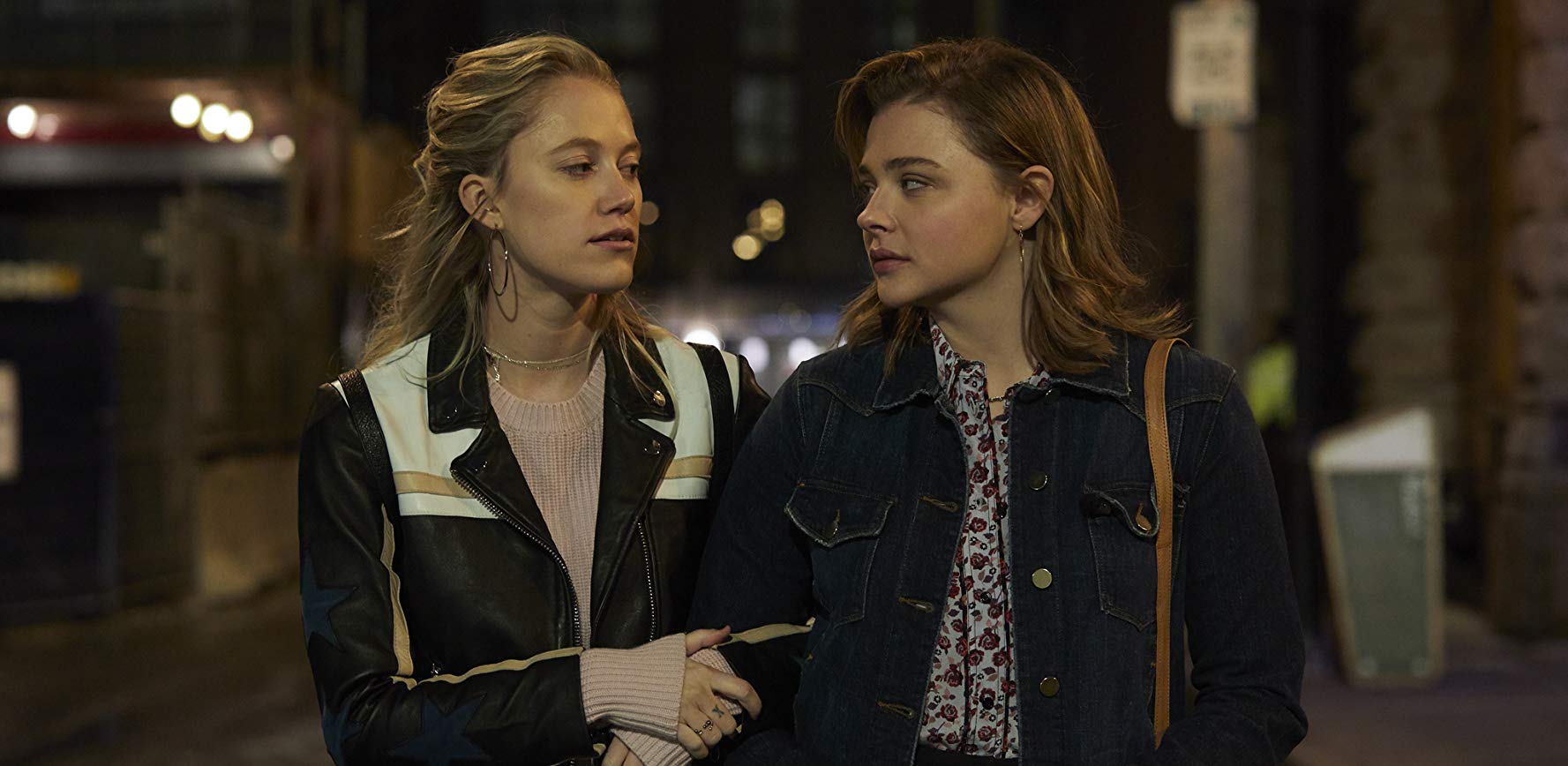 Continuing her smooth transition into more mature roles, Chloe Grace Moretz is a fascinating presence, exhibiting a command of the silver screen that is impressive indeed for an actress barely into her twenties. Despite the inherent silliness of the premise, Moretz commits fully to her naïve character, and the film succeeds as a thriller largely on account of the degree of peril that she is able to impart to the audience. On the scarier side, playing the titular role, Isabelle Hupert is downright frightening, bringing the full measure of her character's lunacy to bear. Performances in a genre piece like this are generally not taken very seriously, but audiences have no choice but to marvel at the commitment to craziness that Hupert exhibits in her fully bonkers performance. Maika Monroe ("It Follows") also notches another solid performance to her filmography playing Frances' understandably concerned best friend and roommate Erica.
"Greta" is a delightfully deranged psychological thriller.
By Lucas Mirabella
Running Time: 98 minutes
Rated R for some violence and disturbing images.