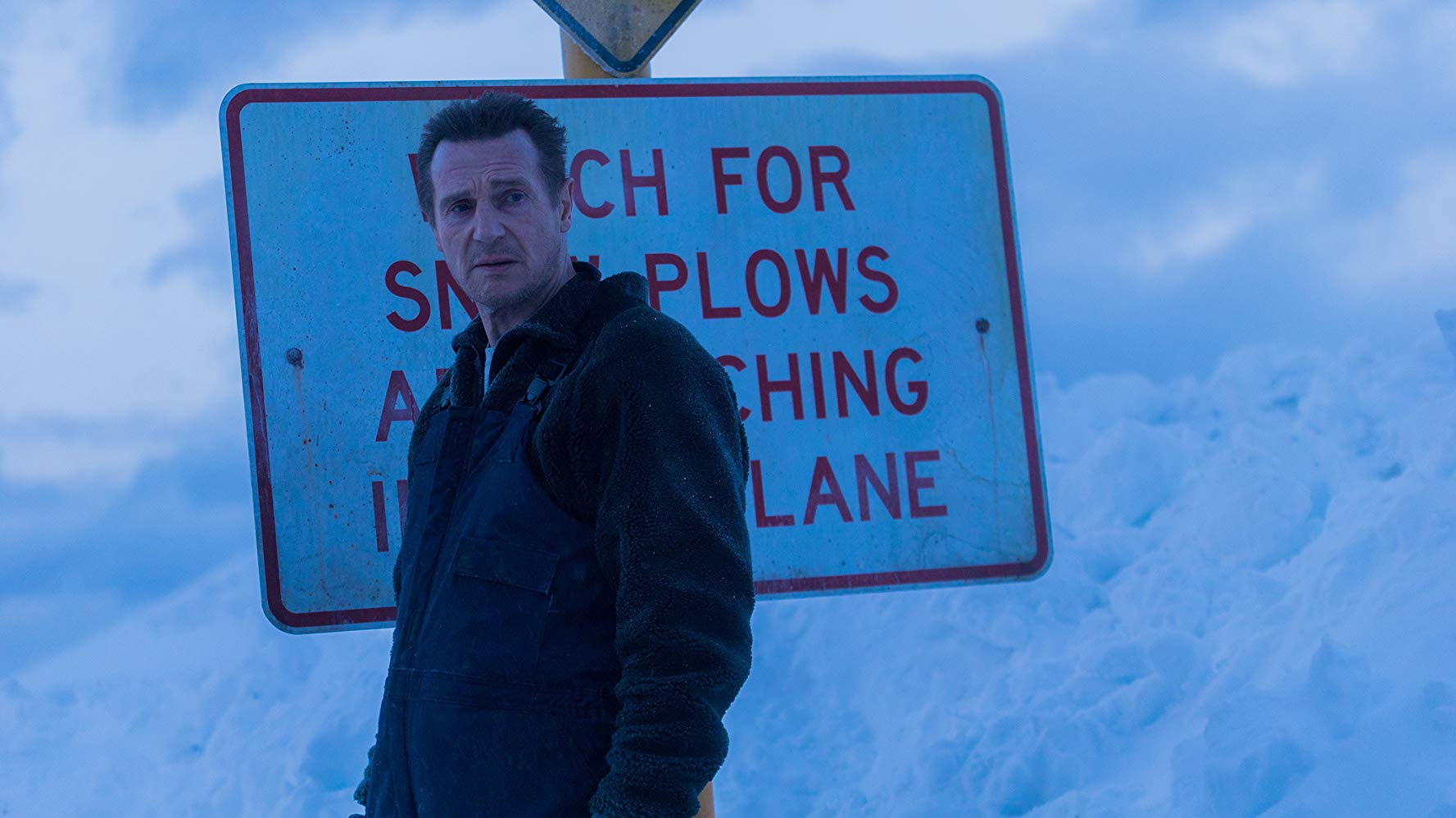 A family man and upstanding member of his Colorado ski community seeks revenge on the drug dealers who murdered his son in "Cold Pursuit," a wickedly enjoyable action thriller starring Liam Neeson, Laura Dern, Tom Bateman and Emmy Rossum.
An absurdist work that is a step above your average revenge flick thanks to its inventive action and jet black humor, Norwegian director Hans Petter Moland remakes his own 2014 foreign language film "In Order of Disappearance" for the American market to delightful effect, crafting an edgy and thoroughly bonkers genre piece that will equally intrigue comedy and action fans. Expanding upon the vigilante character that began with "Taken" and for which his name has become synonymous., Liam Neeson fits comfortably into the role first played by Stellan Skarsgaard in the original version, imbuing the part with gravitas, brutality and humor. Populating the story with a winning collection of self-important gangsters, befuddled detectives and other oddballs, screenwriter Frank Baldwin's script is nothing if not entertaining, even if there isn't much to glean from this enthusiastically bloody endeavor. Audiences are sure to warm up to this fatally funny thriller.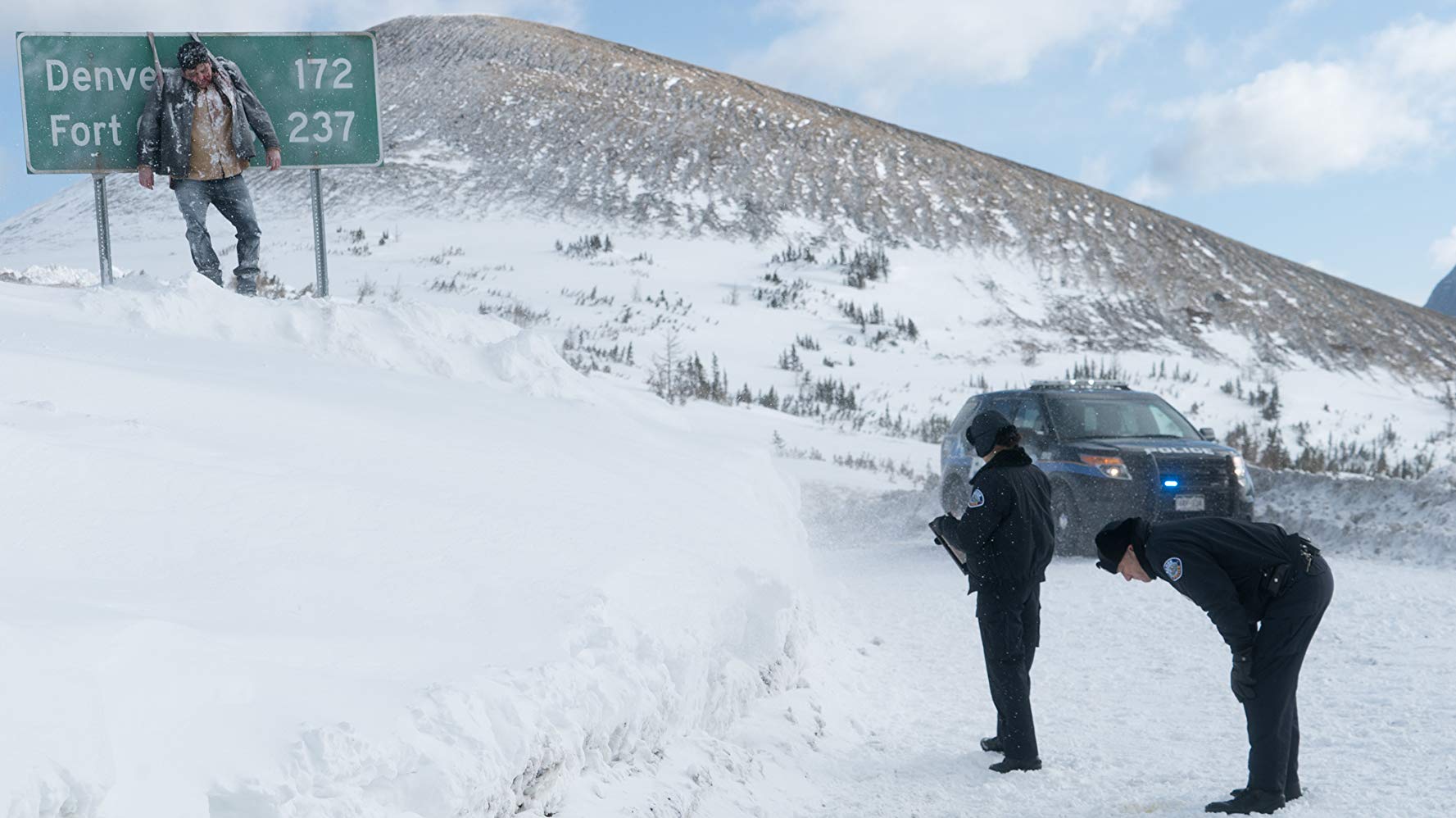 Set in the fictional Colorado ski town of Kehoe, "Cold Pursuit" follows Nels Coxman (Liam Neeson), a happily married family man and recent winner of the Citizen of the Year Award for his work as the town's snowplow driver. However, for Nels and his wife Grace (Laura Dern), their happiness is short-lived, as they soon discover that their son, Kyle (Micheál Richardson), a worker at the local airport, has died of a drug overdose. Not knowing their son to be an addict, Nels suspects something is awry, and soon learns that his son was killed at the hands of a local drug dealer named Viking (Tom Bateman) in a case of mistaken identity.
Thirsting for revenge, and on the outs with his wife due to the rift caused by their family tragedy, Nels sets out on a bloodthirsty mission to dispose of Viking and his goofily named henchmen. But as the body count rises and Nels eliminates Viking's gang one thug at a time, he finds himself entangled in a turf war with a rival Native American drug dealer named White Bull (Tom Jackson), a kidnapping plot of his own, and in the center of an industrious young detective's investigation (Emmy Rossum).
Adhering closely to the blueprint of his original, director Hans Petter Moland succeeds in delivering an action thriller with mainstream appeal, but does so with an irreverence reminiscent of "Fargo," making this wickedly funny revenge pic feel fresh despite being a nearly scene-by-scene replica of the Norse version. Although screenwriter Frank Baldwin's violent and vulgar script doesn't exactly chart new narrative territory, he populates the story with enough quirky characters who become increasingly entangled in humorously violent ways that audiences will happily tag along on this wild ride without questioning the shaky narrative logic. Working once again with "In Order of Disappearance" lenser Philip Øgaard, Moland makes the most of the frigid setting, mining the snowy surroundings for humor in the juxtaposition between the picturesque mountain setting and the terrible behavior taking place within it. Also helping the filmmaker achieve his tricky tone is the wonderful Western-style score by British composer George Fenton, which adds an epic and timeless quality to the proceedings.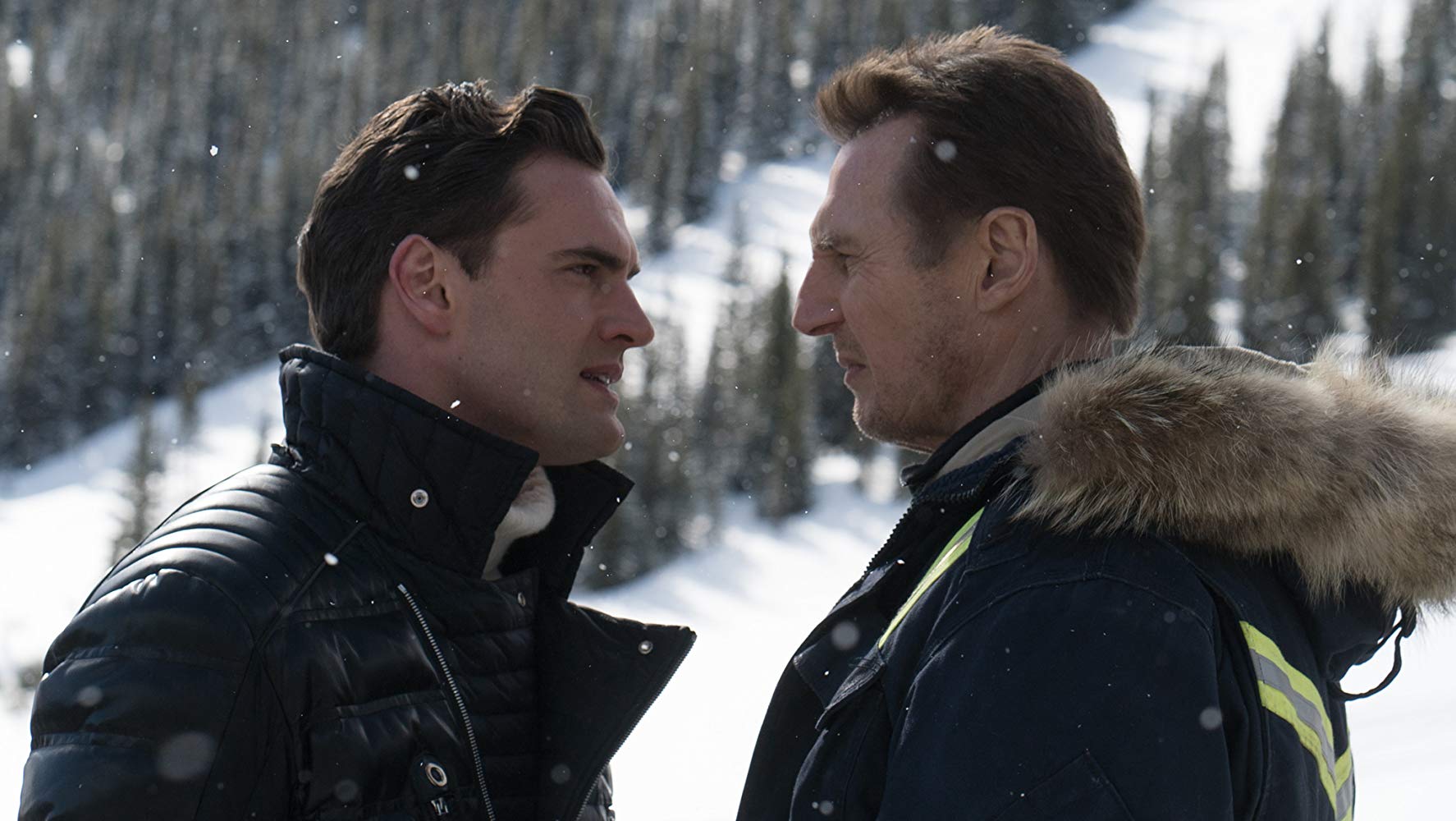 Building upon the vigilante character that he brought to vivid life in "Taken" and has since repeated countless times, Liam Neeson infuses his vengeful character with a winning dark humor that make his bloody antics all the more enjoyable. And while the acting never plumbs the dramatic depths despite the story's tragic underpinnings, there are still plenty of memorable performances aside from Neeson's, most notably Tom Bateman as the sociopathic drug dealer Viking, William Forsythe as Neeson's ex-gangster brother, and Emmy Rossum as the young detective struggling to make sense of all the bodies piling up around her.
"Cold Pursuit" offers bloody thrills and black humor against a winter backdrop that feels as fresh as powder snow.
By Lucas Mirabella
Rated R for strong violence, drug material, and some language including sexual references.
Running Time: 118 minutes