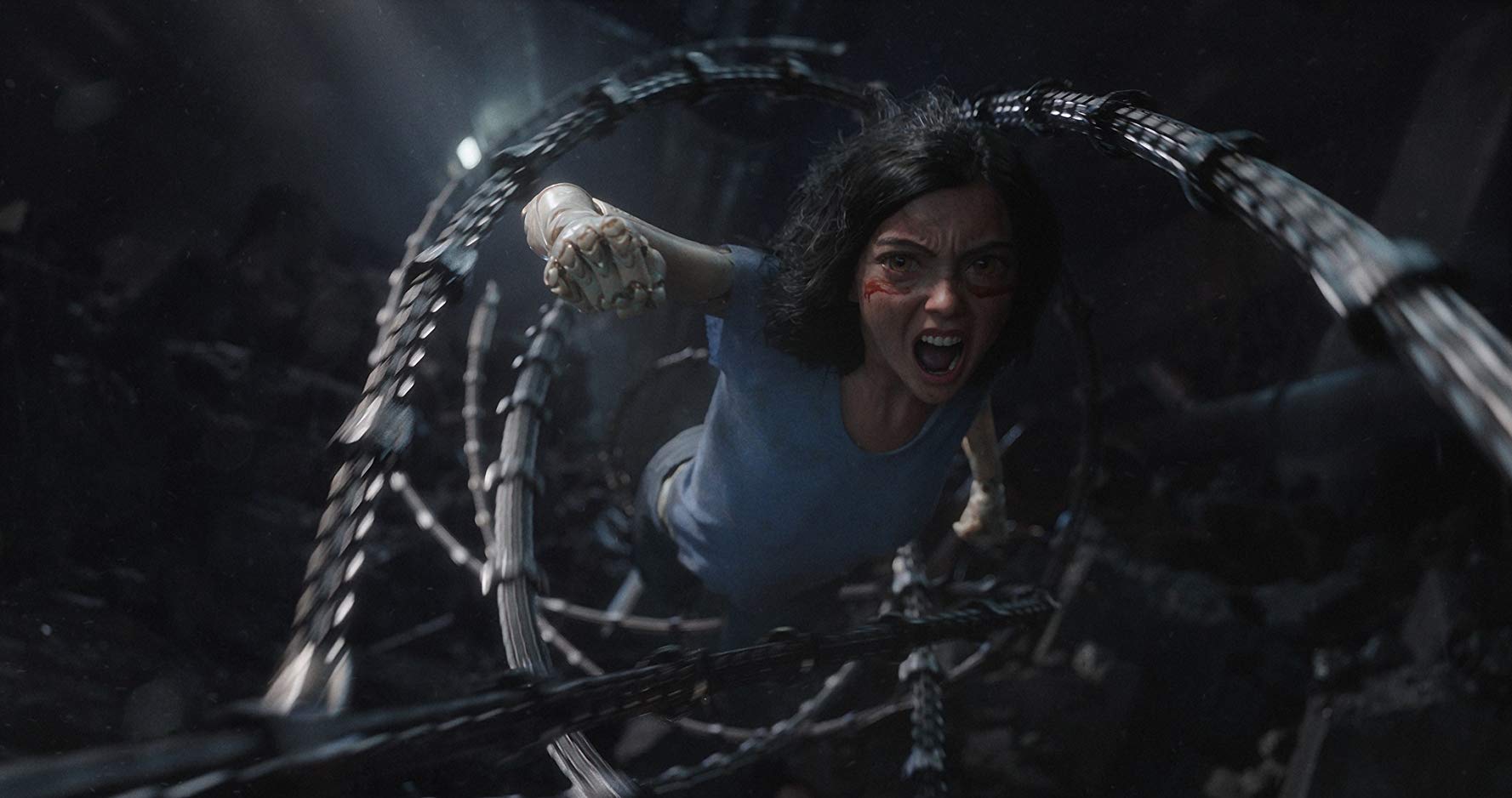 A teenage cyborg with no memory of her warrior past must summon her fighting skills to save herself and the world around her from evil forces in "Alita: Battle Angel," a sci-fi spectacle with memorable action and a forgettable storyline, starring Rosa Salazar ("Bird Box"), Christoph Waltz, Jennifer Connelly and Mahershala Ali ("Green Book").
Produced and co-written by James Cameron, who was initially set to direct but had to pass the torch to Robert Rodriguez due to his grueling "Avatar" workload, this futuristic sci-fi flick will win audiences over with its easily digestible tale of an outcast who uses her inner strength to overcome adversity, even if the story grows increasingly familiar as it progresses. Based on the Manga graphic novel series by Yukito Kishiro, the script by Cameron and cowriter Laeta Kalogridis tries to find the right balance between action and emotion but in the process concocts a thoroughly generic piece of entertainment with short-lived pleasures. Still, thanks to the utilization of the latest in motion capture, CGI and 3D technologies, "Alita" is a visual delight every step of the way, making the familiarity of this underdog tale slightly more palatable.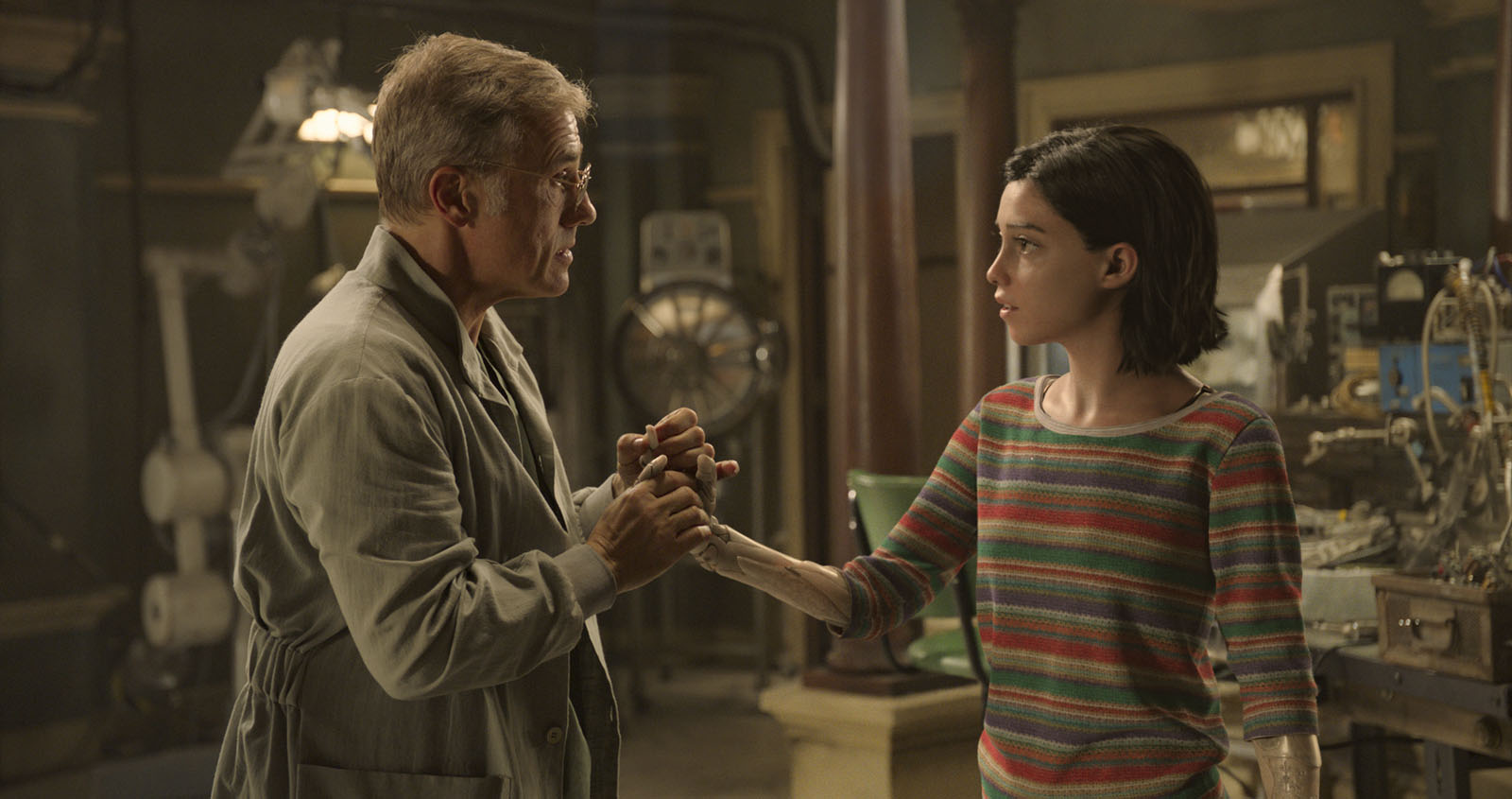 Set in a factory town called Iron City in the 26thCentury, 300 years after a devastating war that ended technological progress and left its citizens in a Darwinian state of survival, "Alita" kicks into action when cyberphysician Dr. Ido (Christoph Waltz) discovers the core of a teenage cyborg whom he names Alita (Rosa Salazar). After Ido brings her back to life, Alita has no memory of her past, and sets out to rediscover the world around her, which includes a sky city called Zalem where the rich people live, a population consisting of humans and cyborgs alike, and a thrilling gladiator sport called Motorball with which the entire city is obsessed, especially Hugo (Keean Johnson), a teenage boy and Alita's eventual love interest.
One night, Alita comes to the help of Dr. Ido, who we learn is a hunter-warrior by night, and in the process unearths a wealth of battle skills from her mysterious past. Alita's discovery sets in motion a change of events that force her to call upon her superior skills to combat the evil forces lurking in Iron City, including cyborg assassins, a ruthless entrepreneur named Vector (Mahershala Ali), and a Zalem scientist named Nova who inhabits Vector's body for ill purposes. As Alia battles the powers that be, she emerges as a source of hope for the people of Iron City, and must listen to her heart to fulfill her mission.
With all of the latest and greatest cinematic technology at his disposal, director Robert Rodriguez brings this bold sci-fi entertainment to vivid reality, creating a meticulously detailed world made all the more immersive in eye-popping 3D. Working from a competent if clichéd script by James Cameron and Laeta Kalogridis, Rodriguez as well as the film are at their best in the story's early stages, when Alita and audiences alike are first discovering the brave new world around them. Sadly, due to the vague nature of Alita's mission, the storyline loses some momentum, jumping between familiar battle scenes and other unmemorable encounters with cyborg antagonists. And while the film does have a couple intriguing twists and a relatively moving romantic subplot, the pleasures derived from "Alita" are largely of the visual variety, with Bill Pope's evocative cinematography and the masterful visual effects taking center stage.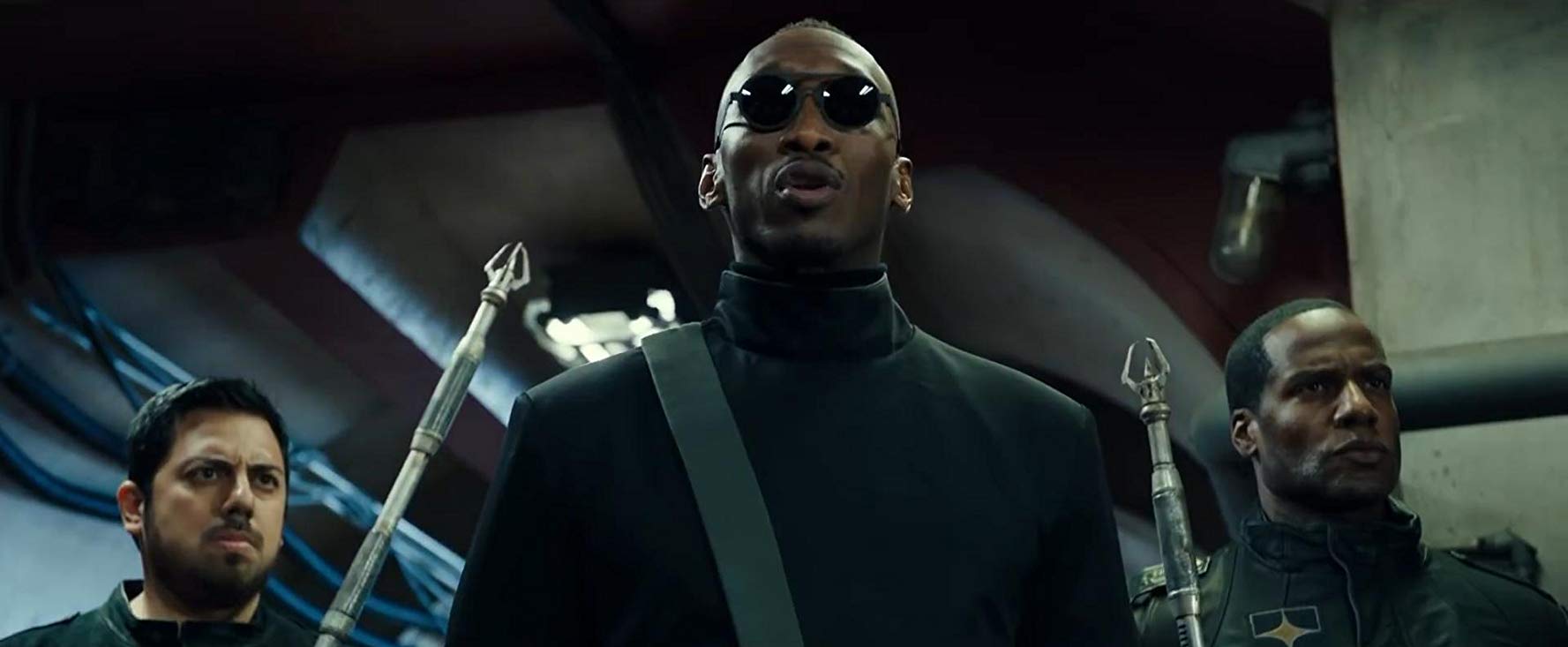 Playing the title role, Rosa Salazar ("Parenthood") turns in a nicely expressive motion capture performance, imbuing her computer-generated character with the doe-eyed innocence and inner strength that the role requires. As the compassionate Dr. Ido, Christoph Waltz is as reliable as ever, delivering a potent performance that calls upon his humor, intelligence and dramatic prowess in equal measure. As for the others, Mahershala Ali delves into his devious side to play the fairly one-note role of Vector, Jennifer Connelly excels as the tough but tortured ex-wife of Dr. Ido, and newcomer Keean Johnson ably portrays Hugo, Alita's love interest and Motorball mentor.
"Alita: Battle Angel" is a sci-fi spectacle with breathtaking visuals and a so-so storyline.
By Lucas Mirabella
Running Time: 122 minutes
Rated PG-13 for sequences of sci-fi violence and action, and for some language.
https://www.foxmovies.com/movies/alita-battle-angel