On Sunday, Big Boi joined Maroon 5 and Travis Scott for a seismic Super Bowl performance, blurring the lines between genres and styles and delivering a blockbuster moment for the culture. During the performance, Big debuted the exclusive Atlien jackets available at OUTKAST.com now.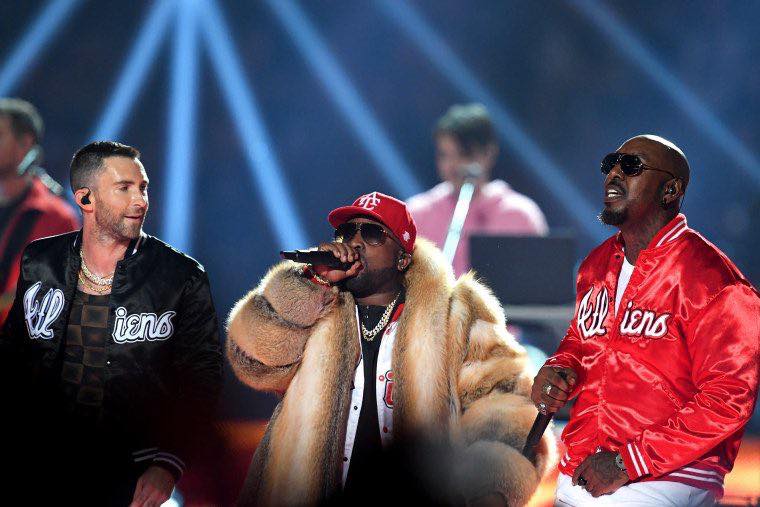 On the heels of the release of his new tracks "Doin' It" [feat. Sleepy Brown] and "Return of the Dope Boi"[feat. Killer Mike & Backbone] Big Boi unveils the music video for "Doin' It [feat. Sleepy Brown]." The video magnifies the artist's world in vivid widescreen complete with old school Cadillacs, fur coats, owls, and other surprises. Click HERE to view!
Both tracks are available HERE via HITCO.
Additionally, he will embark on the Dungeon Family Tour 2019 with a bill stacked with Atlanta luminaries and members of the Dungeon Family, including Goodie Mob, Sleepy Brown, Organized Noize, and KP The Great. Tickets go on-sale February 8th. It kicks off on Saturday April 14 in Chicago, IL at House of Blues, rolls through major markets on the East Coast and in the South, and concludes Friday April 27 at Salvage Station in Asheville, NC. Check out the full confirmed itinerary below & get more information here: http://dudgeonfailytour.com
This is just the beginning for a massive 2019 for the GRAMMY®Award-winning diamond selling artist, rapper, songwriter, record producer, actor, and philanthropist. Big Boi takes hip-hop to another dimension once again.
TOUR DATES:
April 14 – Chicago, IL – House of Blues
April 16 – Nashville, TN – Marathon Music Works
April 17 – New Orleans, LA – The Fillmore New Orleans
April 18 – Dallas, TX – Bomb Factory
April 20 – Atlanta, GA – Fox Theater
April 22 – Washington, DC – The Howard Theater
April 23 – New York, NY – Terminal 5
April 24 – Philadelphia, PA – The Fillmore
April 25 – Boston, MA – House of Blues
April 27 – Asheville, NC – Salvage Station