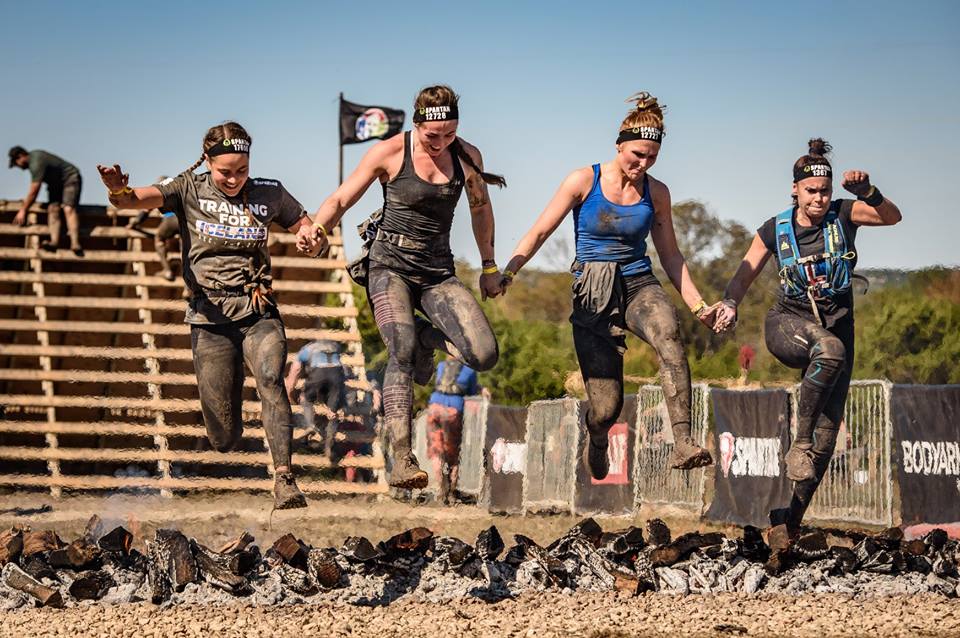 When was the last time you truly challenged your mind and body? With the New Year in full swing, many of you have vowed to eat healthier and workout more. Unfortunately, in week two of 2019, people tend to already cave in their yo-yo diets and find excuses to not meet their fitness plan. Tsk, tsk!
So, why do our resolutions have such a short life span? I'm going to chalk it up to one word: GOAL. You need a goal to reach and when you reach that goal, you need another one. Enter, SPARTAN RACE. The moment you sign up for a race, you have a goal: to train. Training means you must incorporate healthy eating habits and consistent versatile workouts; including running, various cardio and strength workouts.
I challenge you in 2019 to run a Spartan Race, and more specifically a Beast or Super. What's that, you ask?
If you're looking to unleash your inner beast and go to places you never imaged, the Spartan Beast is the answer. With 12+ miles and 30+ obstacles between you and the finish line, the Spartan Beast will test everything you're made of: your strength, your endurance, your resolve. The unpredictable terrain and Spartan Obstacles are masterfully designed to push you deep into your discomfort zone.
I've always considered myself to be a sprinter, but I challenged myself in 2018 to run Spartan Beast in Lebec, California. To this day, I consider it to be one of the most physically and mentally challenging events I've ever completed; and I'm better for it. As you trek through uphill and downhill terrain, you become your own motivational coach; pushing yourself through every obstacle and mile.
Thinking about stopping halfway through? You won't. In the midst of Spartan race you are surrounded by fellow racers and volunteers who will cheer you on. Go at your own pace, but I assure you – you will cross that finish line.
In my interview with Spartan founder Joe De Sena, he said: "You can't go to the gym once and then you're done. Unfortunately if you're a one and done type person – you need that event to drive your habit. We are like an accountability Spartan. Every time I used to do my long races; 500 miles, whatever they were – mid way through I'd say 'This sucks, I'm never doing this again.' And as soon as I finished, I had to sign up for another one because I knew that as long as I had something on the calendar that was hard, it would drive me and make me accountable."
So, this year… I am holding you accountable. Get your friends or even your boyfriend or girlfriend together, sign up for a race and train. You will be one step closer to meeting your Fitness New Year's Resolution and possibly even changing your life!
Spartan Race Distance Breakdown:
Stadium Races: 3+ miles, 20+ obstacles
Sprint: 3.5 miles, 20+ obstacles
Super: 8+ miles, 25 obstacles
Beast: 13+ miles, 30 obstacles
Find a race near you: https://www.spartan.com