PUBLISHER'S CHOICE: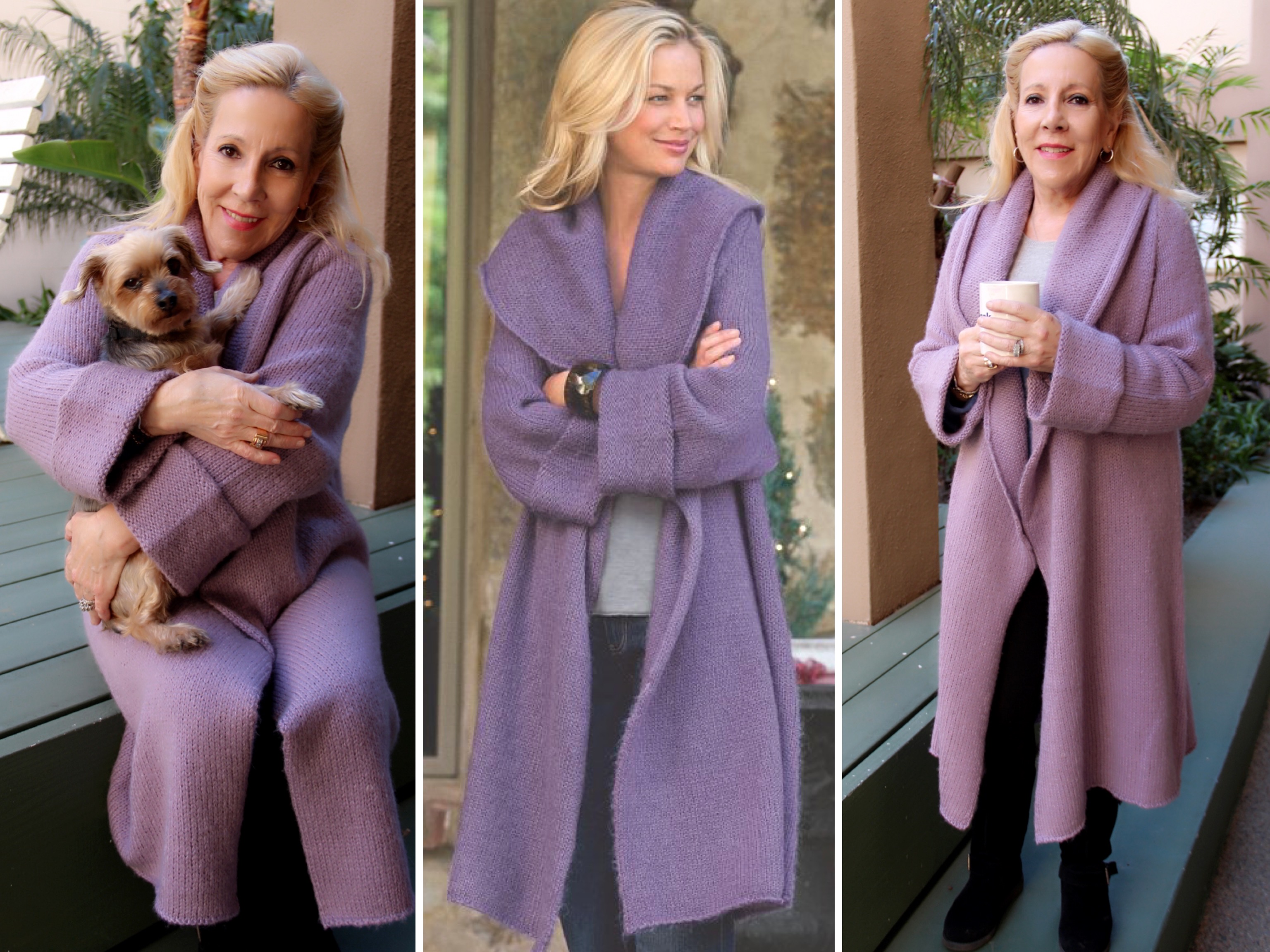 They always say that Los Angeles doesn't have seasons. That is simply not true! The winters can be crisp and chilly with rainy days and Santa Ana winds. Every woman needs their go-to sweater and throw sweater to keep them warm.
No matter what age, Soft Surroundings has a wonderful selection of sweaters, jackets, throws and more for those cold days. Every month, LATF's publisher, Michele Elyzabeth is featuring her must-have fashion and beauty item!
This month, she's spotlighting Soft Surrounding's Telluride Topper. "It's warm, it's light… it's just a pleasure to wear," Michele said.
Made with 55% Acrylic, 35% Wool, 10% Mohair, it comes in Purple, Deep Teal, Indigo, Black and Antique Silver. Misses 37-1/2" long.
You'll love snuggling into the exaggerated shawl collar of this longer-length topper with bracelet-length raglan sleeves and turnback cuffs.
For more styles visit: www.softsurroundings.com