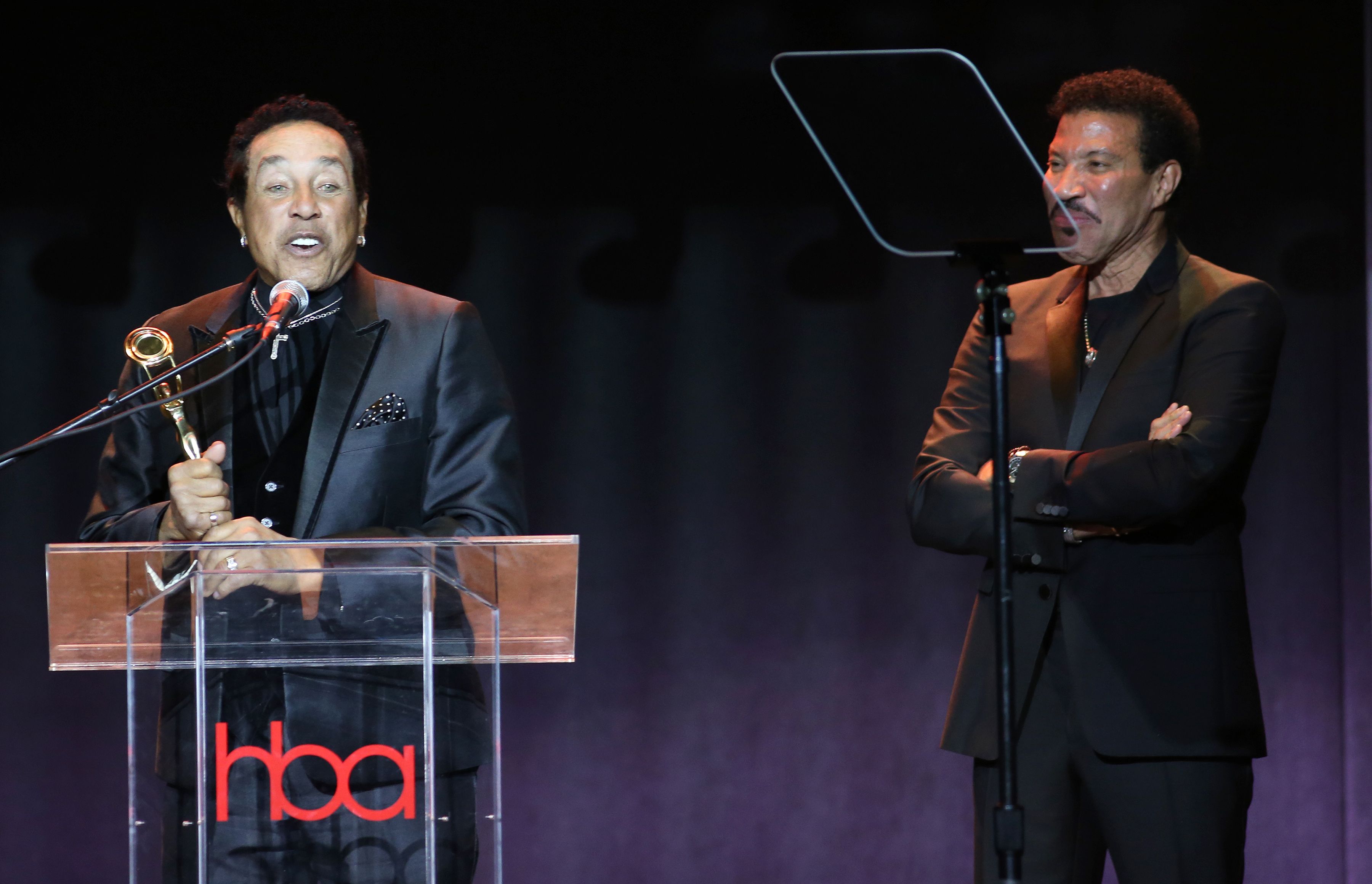 Smokey Robinson receiving The Gentleman Award at 2018 Hollywood Beauty Awards
GRAMMY Award® winner and Motown legend Smokey Robinson will pay special tribute to his childhood friend Aretha Franklin at the live concert ARETHA! A GRAMMY CELEBRATION FOR THE QUEEN OF SOUL. CBS, the Recording Academy™, AEG Ehrlich Ventures and Clive Davis will honor the legendary career of GRAMMY winner Aretha Franklin with this new concert special, Sunday, March 10 (9:00-11:00 PM, ET/PT) on the CBS Television Network.
The concert will tape on Sunday, Jan. 13 at 6:00 PM, PT at the Shrine Auditorium in Los Angeles. Tickets are now on sale and can be purchased at AXS.com. Actor and filmmaker Tyler Perry will host the unforgettable night.
The star-studded concert will also include the following previously announced performers: Yolanda Adams, Shirley Caesar, Alessia Cara, Brandi Carlile, Chloe X Halle, Kelly Clarkson, Common, Celine Dion, H.E.R., Jennifer Hudson, Alicia Keys, John Legend, Patti LaBelle, Janelle Monáe, SZA and BeBe Winans.
ARETHA! A GRAMMY CELEBRATION FOR THE QUEEN OF SOUL continues the tradition of previous Emmy-winning TV specials presented by the Recording Academy, AEG Ehrlich Ventures, and CBS: "Sinatra 100—An All-Star GRAMMY Concert," "Stevie Wonder: Songs in the Key of Life—An All-Star GRAMMY Salute," and "The Beatles: The Night That Changed America—A GRAMMY Salute."
ARETHA! A GRAMMY CELEBRATION FOR THE QUEEN OF SOUL is produced by AEG Ehrlich Ventures, LLC. Ehrlich and Clive Davis are executive producers, Ron Basile and Chantel Sausedo are producers, and David Wild is the writer/producer.