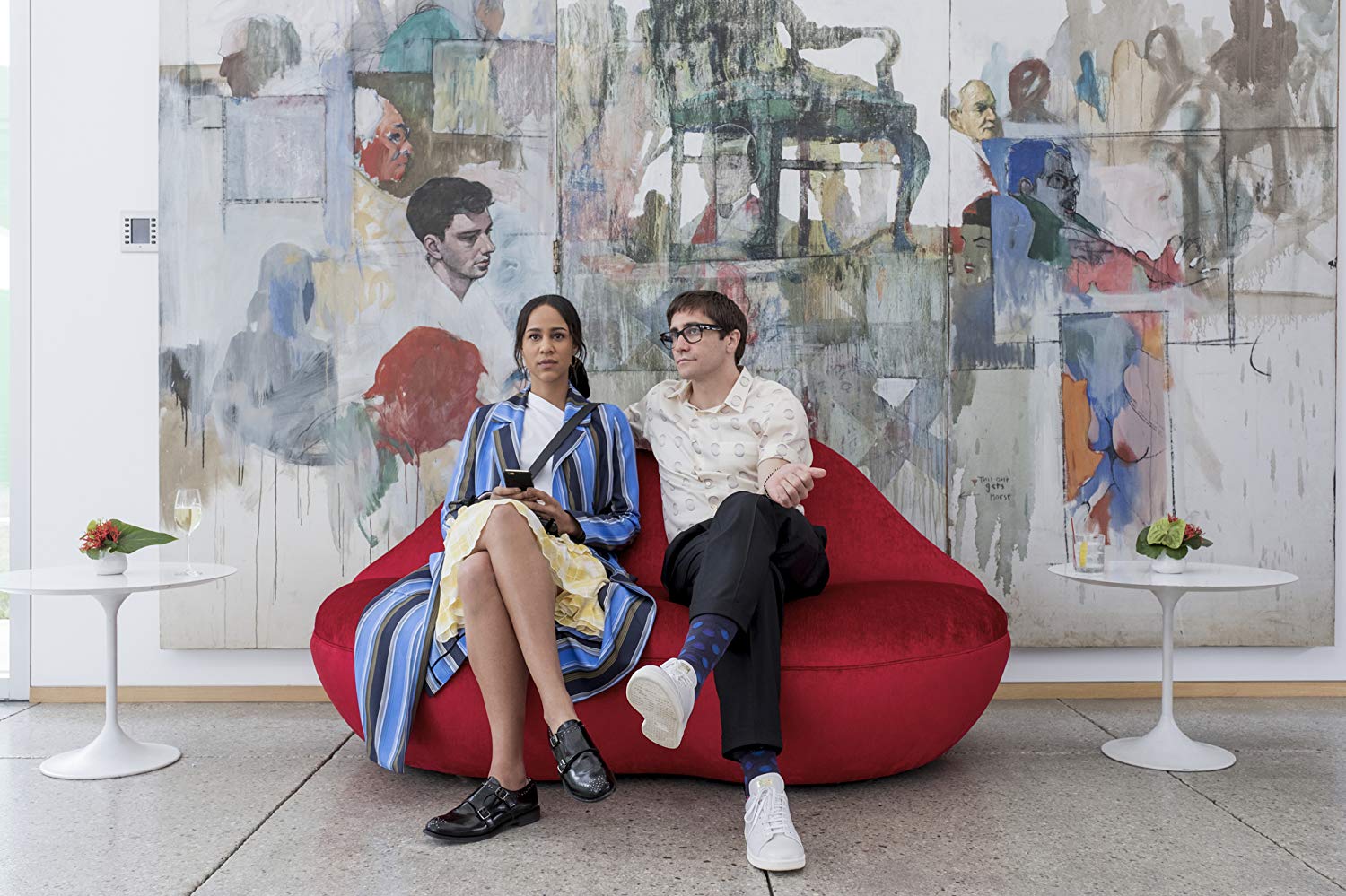 Jake Gyllenhaal reteams with his "Nightcrawler" filmmaker for another wild, Los Angeles set satire, this time focusing on the contemporary art world and the horrifying ways that art collides with commerce, in "Velvet Buzzsaw," a madcap thriller with an excellent cast that includes Rene Russo, John Malkovich, Toni Collette and a spellbinding Zawe Ashton ("Nocturnal Animals").
With his third feature, writer-director Dan Gilroy ("Roman J. Israel") aims his satirical sword at the art world with similarly winning results as "Nightcrawler," crafting an entertaining ensemble piece that uses the horror genre to underscore some of the more troubling aspects of the commodification of art. It is a slight but satisfying work full of snappy dialogue, eerie thrills and a host of colorful characters whose greed and corruption comes with a chilling punishment. Featuring cinematography by Robert Elswit that is just as eye-pleasing as his work on Gilroy's "Nightcrawler," a creepy good score by Marco Beltrami and Buck Sanders, and a knockout ensemble cast who make the most of their eccentric characters, "Velvet Buzzsaw" is a spooky little satire with a sharp script and stellar direction.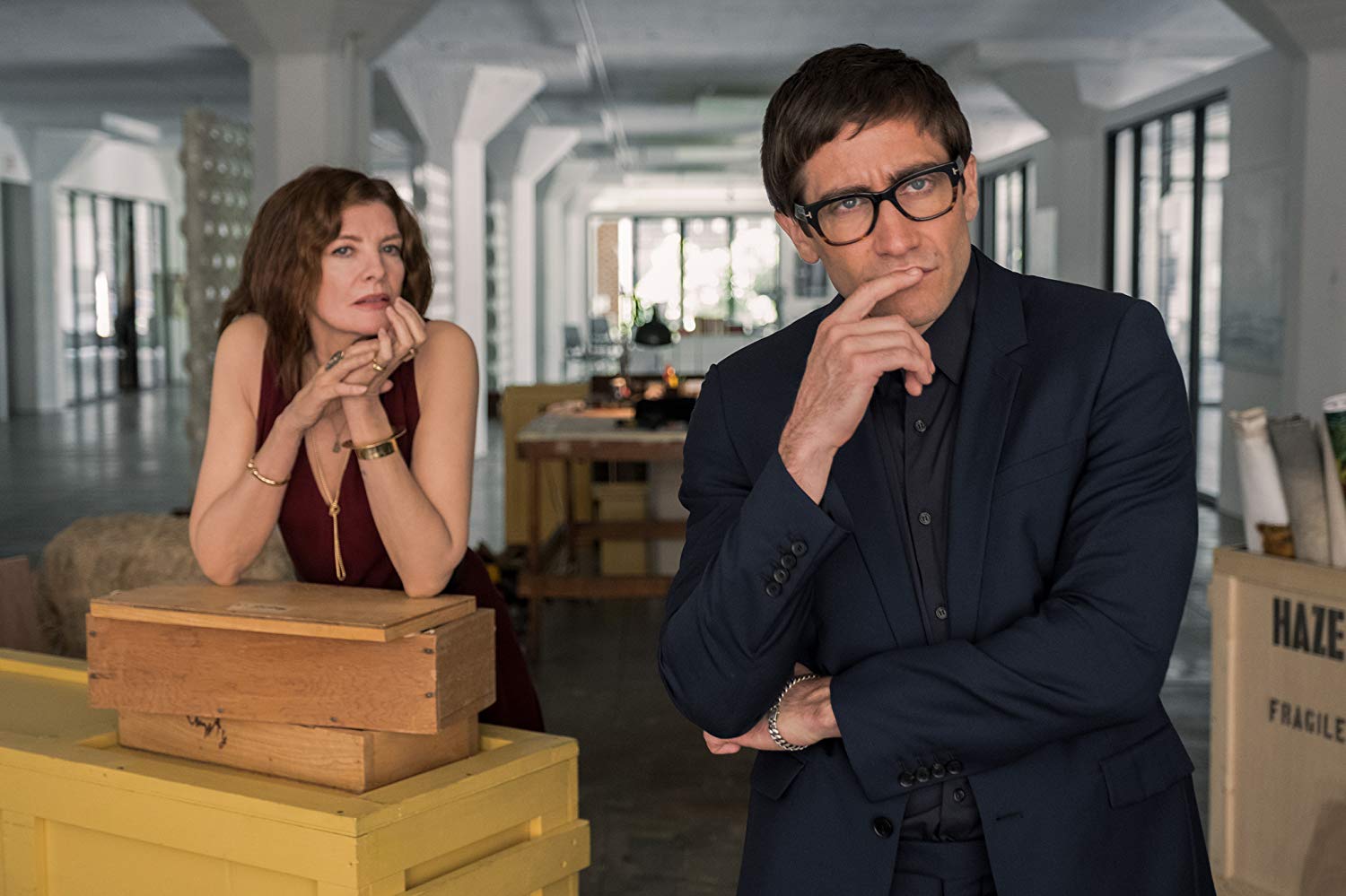 Mostly set in Los Angeles, "Velvet Buzzsaw" follows a group of characters all entangled in the contemporary art world. There's Josephina, or Jo (Zawe Ashton), the ambitious assistant to Rhodora Haze, a famed punk rocker turned gallery owner; Morf Vandewalt (Jake Gyllenhaal), an influential and ethically challenged art critic; Gretchen (Toni Collette), the catty curator of LA's foremost contemporary art museum; Piers (John Malkovich), a once-prominent artist suffering through a "gestation period"; and Damrish (Daveed Diggs), a rising star whom Rhodora wants to steal away from a fledgling art collective.
When Jo's elderly neighbor – an artist named Dease – dies in their building's hallway, Jo discovers a treasure trove of his paintings in his cluttered apartment, hauntingly beautiful works that leave the observer spellbound. Going against Dease's explicit instruction to destroy the art upon his death, Jo takes Dease's work and brings it to the attention of all the influential people in her orbit, and suddenly she is the main purveyor of one of the hottest artists on the scene. But what these amoral souls soon learn is that Dease's art contains a deadly supernatural force that it uses against those who try to profit off of it. As this corrupt cast of art world affiliates build up the Dease brand for personal gain, they are forced to face the fatal repercussions of going against the artist's wishes.
Although there isn't exactly a profound takeaway from this fun little fable, aside from the usual sentiments regarding greed and the impure intersection of art and commerce, filmmaker Dan Gilroy is such a skilled screenwriter and astute helmer of his own material that he never gives audiences a dull moment. From the wonderful dialogue and well-honed characters to the ingenious ways he builds upon his themes, Gilroy's script sizzles, exploring his chosen world with intelligence, humor and suspense. Helping Gilroy achieve this entertaining art world takedown is cinematographer Robert Elswitt, whose dynamic lensing captures the glitz and the gore with equal artistry, crisp editing by the director's brother, John Gilroy ("Nightcrawler"), and a score by Marco Beltrami and Buck Sanders that nicely compliments the film's tonal shifts between humor and horror. Jim Bessell's spot-on production design also lends credibility to the art world setting, as does the inspired costume design by Issis Musenden and Trish Summerville, while the stellar work by VFX Producer David Feinsilber goes a long way in selling the supernatural scares.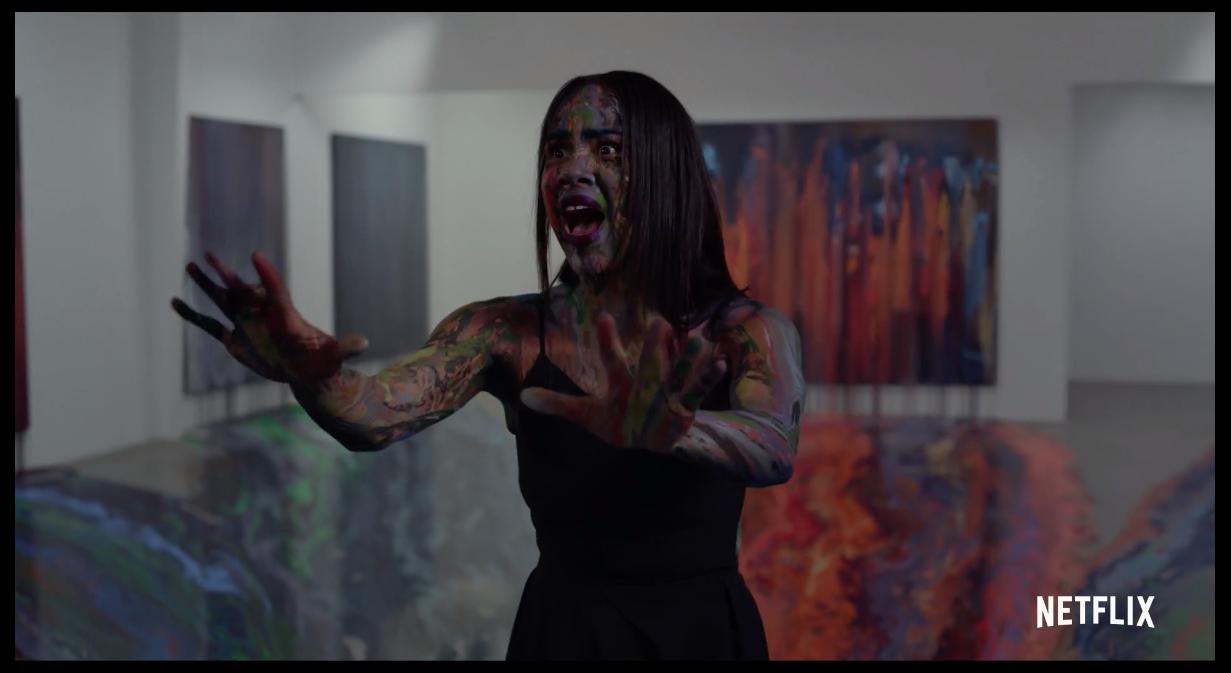 "Velvet Buzzsaw" boasts a top-notch ensemble cast who all bring enthusiasm and authenticity to their respective roles. Although his performance here is slightly less memorable than his extraordinary lead turn in "Nightcrawler," as the flamboyant art critic Morf Vandewalt, Jake Gyllenhaal gives a nuanced and fully inhabited performance that sends up his character's ego and moral bankruptcy. As the punk rocker turned art dealer, Rene Russo proves again that she works well with her filmmaker husband, portraying the ruthless art dealer with a forceful presence, while other supporting actors like John Malkovich, Toni Collette, and Daveed Diggs all elevate their respective roles. But despite the presence of these marquee actors, the breakaway star of this project is Zawe Ashton as Jo, the ambitious assistant whose discovery of the supernatural art sets the plot in motion. Imbuing her character with charm, mystery and humor, Ashton's Jo is a mesmerizing presence from start to finish, and one can only imagine great things ahead for this talented actress.
"Velvet Buzzsaw" is an entertaining exploration of the art world's seedier side.
By Lucas Mirabella
Running Time: 112 minutes
Rated R for violence, language, some sexuality/nudity and brief drug use.