Featuring a star-studded cast, including Keira Knightley, Mackenzie Foy and Misty Copeland, with Helen Mirren and Morgan Freeman, "The Nutcracker and the Four Realms" is coming to your living room soon!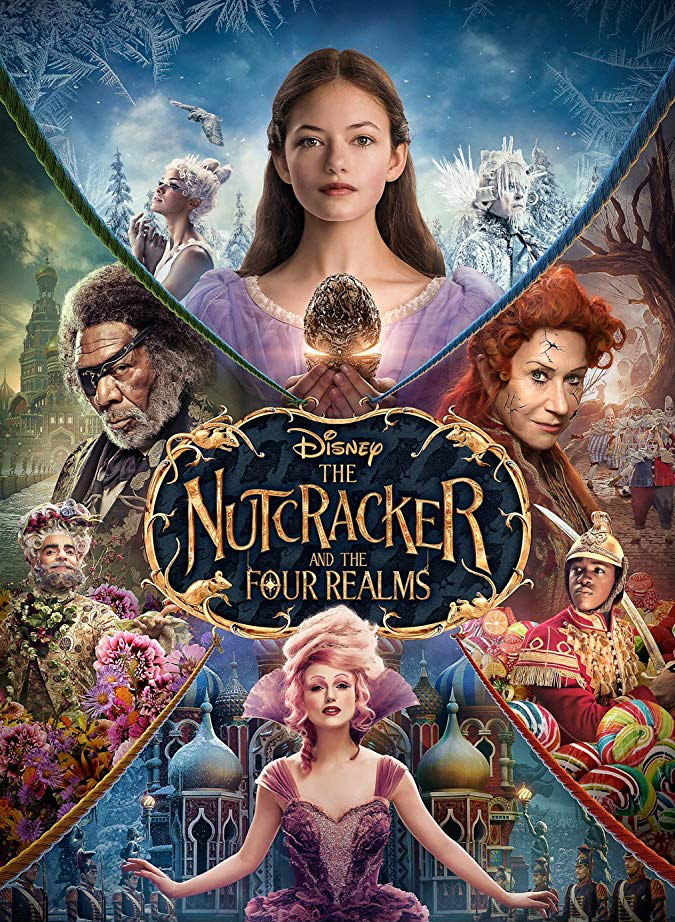 Disney's dazzling adventure "The Nutcracker and the Four Realms" — inspired by E.T.A. Hoffmann's classic tale and the beloved ballet "The Nutcracker" — carried audiences along with 14-year-old Clara (Mackenzie Foy) to a magical, mysterious world with breathtaking performances by Misty Copeland plus sweets, snowflakes, soldiers, scurrying mice … and no shortage of surprises.
Destined to become an annual viewing tradition for adventurers of all ages, the film arrives home instantly with never-before-seen extras and deleted scenes on Digital and Movies Anywhere, and on 4K Ultra HD, Blu-ray™ and DVD Jan. 29, 2019.
Bonus features include a discussion with American Ballet Theatre's Misty Copeland about her role as the enchanting Ballerina Princess, her personal history with "The "Nutcracker" ballet, and her inspirational and historic rise within the world of dance.
Extras take viewers on the set of "The Nutcracker and the Four Realms" to meet both new and reimagined characters, and discover how the Land of Sweets, Land of Snowflakes, Land of Flowers and mysterious Fourth Realm were created to such dazzling effect. Deleted scenes provide a look at magical moments that didn't make the final version of the movie.