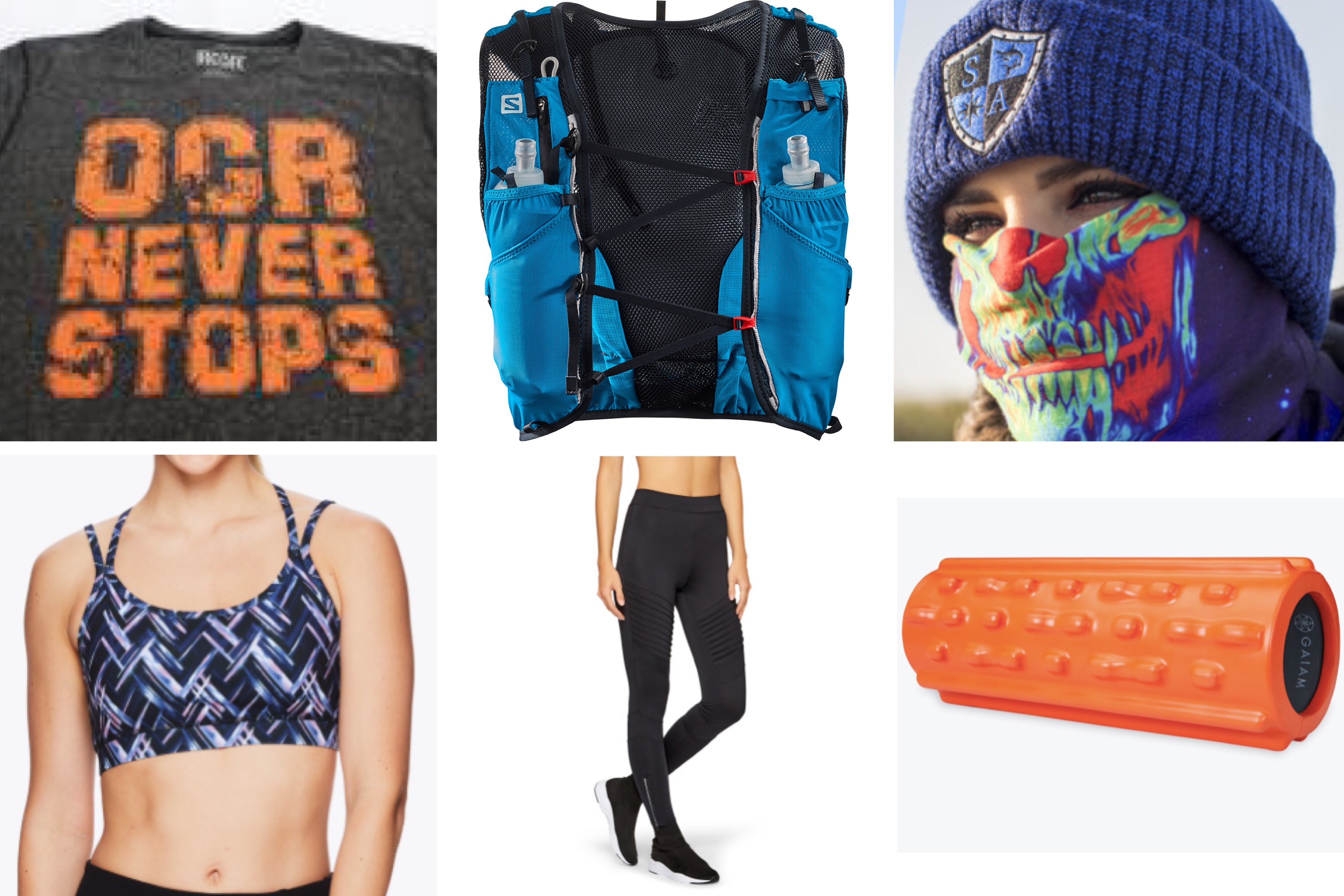 Shopping for your OCR (Obstacle Course Racing) crazed friend or family member may not always be the easiest task. Although, a season pass for Spartan Race will always get you those brownie points. But, when it comes to gear and apparel, it's best to not take a wild guess and grab something off the rack. As an OCR athlete myself, I've trained with and raced in each and every one of these items. And, I can honestly say that they are OCR tested and athlete approved! In no particular order…
Salomon's ADV Skin 5 Set Hydrating Running Pack
The best sidekick for any trail run or long distance training, Salomon's unisex running pack vest is so lightweight, you won't even know it's there. Two soft water flasks are included and plenty of pocket space for storing chapstick, gel packs and even your phone and ID. The adjustable straps allow you to tighten for a no-distraction run.
---
Hardkour Performance's 'OCR NEVER STOPS' Long Sleeve
Warming up in the early morning hours for your training isn't always pleasant in the dead of winter. I always love a go-to long sleeve shirt. Hardkour Performance, the OC based mobile training company founded by Justin Nucum launched their online shop just in time for the holidays! Check out their 'OCR NEVER STOPS' Compression Long Sleeve or Polytech Long Sleeve shirts for gifting. The comfortable material keeps you warm and is great for layering on that early AM trail run! Also check out their equipment, including sandbags and Ab Sliders!
https://shop.hardkourperformance.com
---
SA Co. Face Shields
Speaking of keeping warm, I do not leave home without my SA Face Shield. With designs from skeleton to zombie and the joker, these face warmers are a must for cold weather. I even wear mine just before a race. Protecting your ears, mouth and nose from high winds and freezing temperatures, consider a Face Shield every runner's necessary accessory.
https://safishing.com/product-category/face-shield/
---
For My Elite Female Athletes:
A good sports bra and activewear pants are hard to come by. These are tested and approved for maximum support! Consider them my top choices for sports bra stocking stuffers!
Salomon's Medium Impact Bra
Incredible for sprints. No seams, no chaffing, great breathability.
---
Gaiam's Liv Bra
Perfect for training, whether you're cycling, running or doing hot yoga. Full coverage with removable cups and a great design. Pairs perfectly with the Lana High Rise Luxe Legging with incredible control top support. Gaiam's workout pants are my top choice for yoga and cycling. Try their Leela Rib Leggings for racing for a sleek look and a great fit.
---
Sam Edelman's High Rise Moto Legging
I was hesitant to race in these but found them to be so comfortable during my OCR training that I gave it a shot. Turns out, they were fantastic for the Terrain Race course. Sprinting, swimming through mud, climbing rope… Sam Edelman's leggings are OCR ready.
---
Reebok's PureMove Sports Bra
Shapes to your body like a second skin. Great for courses with water or mud. Read my Spartan Beast bra coverage here.
https://www.reebok.com/us/puremove_bra
---
And, last but not least: Gaiam's Foam Rollers
Humans can't live without air and runners can't live without foam rollers. Gaiam has great various styles of rollers. Try Gaiam's: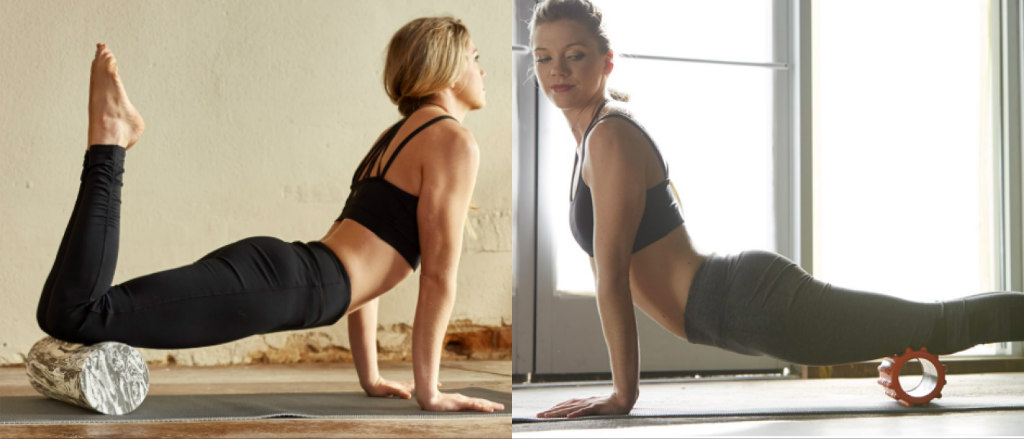 Deep Tissue Foam Roller, which works deep layers of tissue while withstanding repeated use. Its unique wave-like texture and firm hollow core structure stimulates blood flow to target and soothe your aches faster.
18" Marbled Foam Roller has a smooth surface which evenly massages and soothes muscles and fascia. Great for lighter rolling.