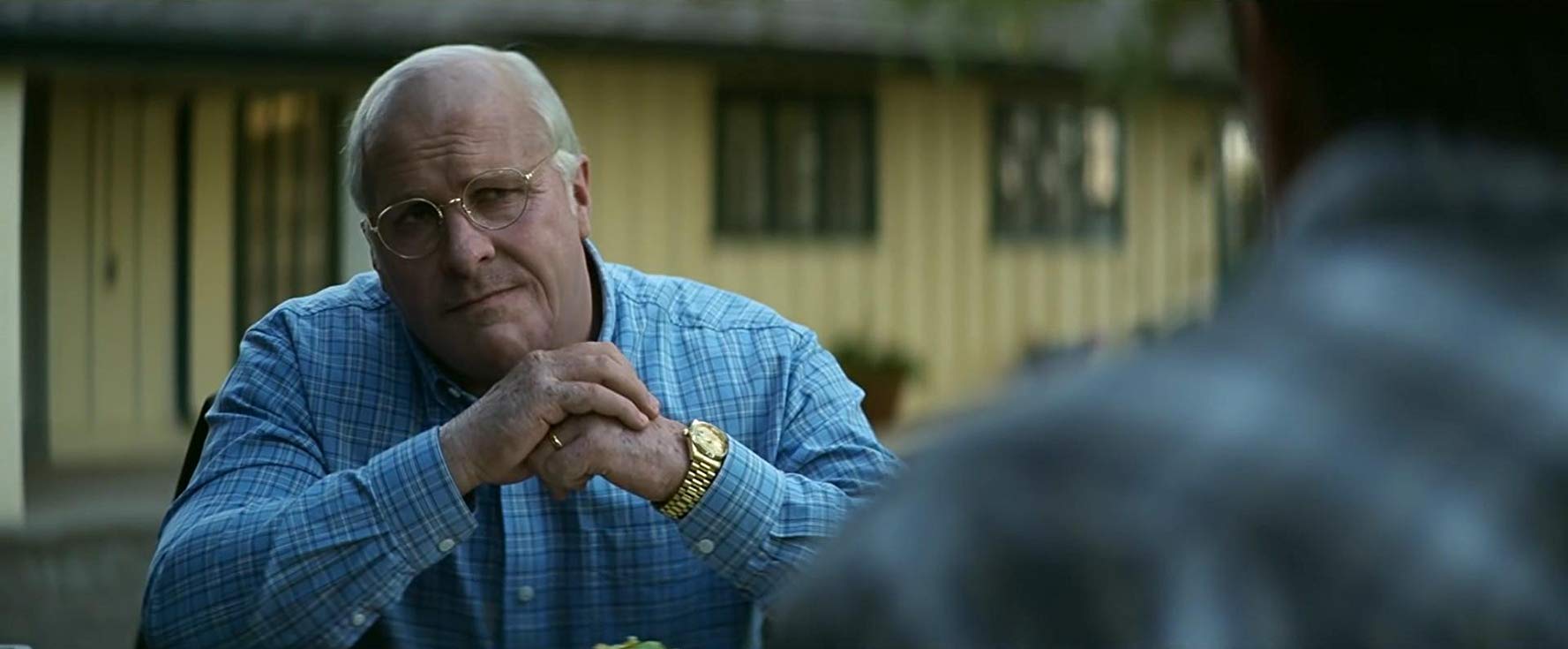 For his latest brilliant display of acting, Christian Bale wows with a ruthless, transformative turn as the most powerful vice president in American history, Dick Cheney, in "Vice," an ambitious biographical dark comedy costarring Amy Adams, Steve Carell and Sam Rockwell.
Coming off his stellar satirical takedown of the 2008 financial crisis, "The Big Short," writer-director Adam McKay utilizes a similar style and tone to provide an inside look into one of the nation's most powerful and uncompromising figures in America's long and turbulent political history. Told with flair and invention at every turn, McKay's sharply observed, wickedly funny but also deeply unsettling script covers over fifty years of Cheney's life, offering audiences a comprehensive – though admittedly slanted – look into how a former Wyoming electrical worker rose to become Vice President and de facto leader of the free world. Taking an ambitious and experimental approach to storytelling, McKay and his collaborators incorporate a slew of different cinematic approaches, from the use of documentary footage, various camera styles, even slipping into Shakespearean iambic pentameter at one point. What results is a decidedly different but always engaging look at the current state of our nation through the prism of the person who, the filmmakers would argue, created the political landscape in which we occupy.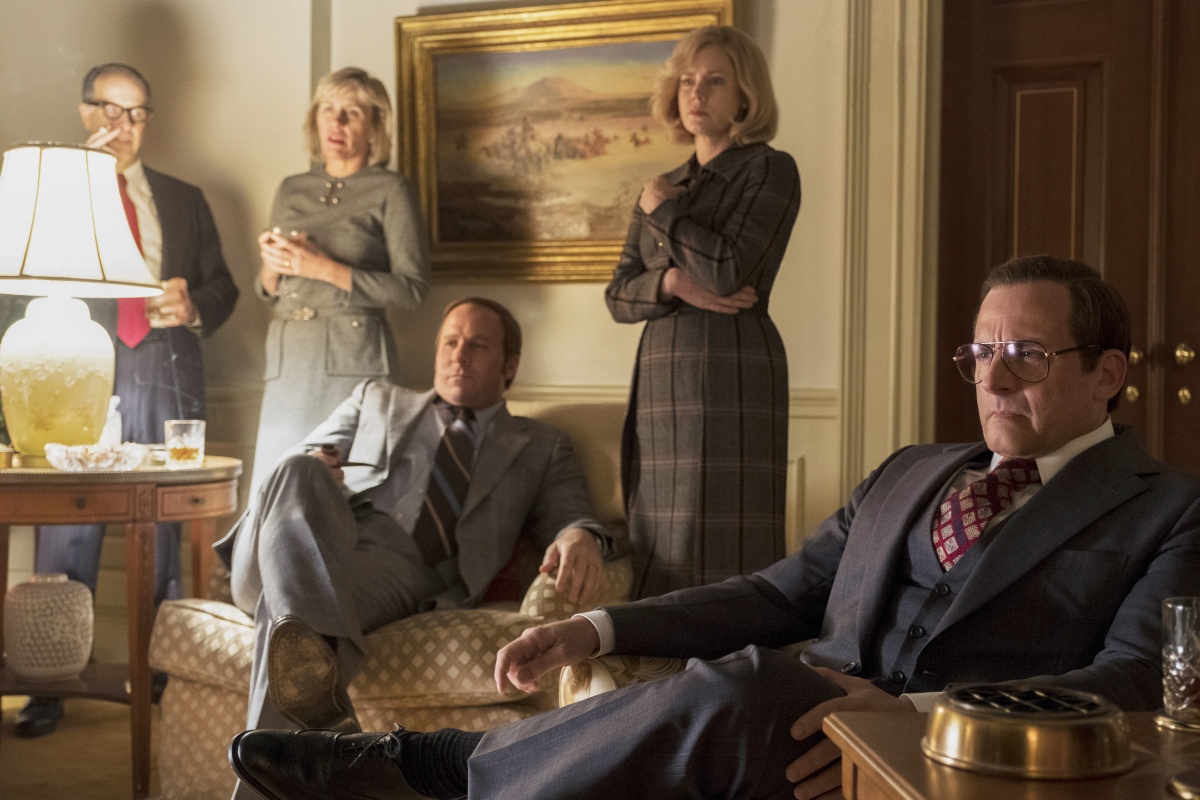 An epic tale centered on the abuse of power,"Vice" covers fifty years in the life of Dick Cheney (Christian Bale), beginning in his early years as a Wyoming-based electrical worker, Yale dropout, and drunken disappointment to his strong-willed and influential wife Lynne (Amy Adams). Advised to either clean up his act or lose his family, Cheney eventually finds his footing in politics, starting off as a Congressional intern in the Nixon Administration, where he is mentored by White House mainstay Donald Rumsfeld (Steve Carell) and gains an intimate understanding of the power system and how to thrive within it. After a successful political career that includes earning the roles of White House Chief of Staff under Gerald Ford, five terms in Congress, and Secretary of Defense to George H.W. Bush, Cheney puts politics in his rearview to focus on his family and earn a boatload of cash in the role of CEO at oil behemoth Halliburton.
For the vast majority of individuals, after a career as accomplished as Cheney's, they could have settled happily into retirement; but when George H.W. Bush's black sheep son, George W. (Sam Rockwell), decides to run for president in 2000, and asks Cheney to be his VP, the former Wyoming electrical worker sees an opportunity to transform what is largely considered a symbolic position into the most powerful role in the Oval Office. When Bush unexpectedly beats Al Gore in the 2000 election, Cheney is given carte blanche in selecting the transition team, which he populates with a horde of his loyalists. With his role as unofficial President firmly in place, Cheney uses the tragedy of 9/11 to test the full measure of his power by essentially creating a reason to invade Iraq so as to capitalize on the country's vast oil fields, not to mention creating a deplorable torture program and flouting the Geneva Conventions at every turn. Throw into the equation a couple heart attacks, family problems involving their lesbian daughter Mary (Alison Pill) and their politically ambitious eldest daughter Liz (Lily Rabe), and an accidental shooting, and you have the makings for one fascinating biopic.
Much like his last outing as writer-director, "The Big Short," Adam McKay's impressively wide-ranging script is all but a shoo-in for an Oscar nomination, and this is on account of its bottomless creativity, its sharp wit and political insight. To call this film ambitious doesn't even begin to scratch the surface, so boldly and bravely does it tackle its high-ranking subject. It's as though McKay took Cheney's grand political ambitions and tried to match them in his storytelling, and while some of his efforts will strike audiences as too experimental to fully register, it's hard not to be impressed by the commitment of his vision. Whether it's breaking the fourth wall, using an untraditional narrator, jokingly running the end credits in the middle of the film, or using surrealism for comedic emphasis, with "Vice," McKay pushes narrative boundaries wherever possible, and the results are fresh and distinctive. Helping McKay achieve his scathing satirical vision is his Oscar winning editor Hank Corwin ("The big Short"), who weaves together five decades of nonlinear political scheming into one brilliantly detailed tapestry, while Greig Fraser's dynamic camerawork utilizes multiple formats that adds another layer to the cinematic experience, and Nicholas Britell's score nicely complements the film's comic and dramatic elements.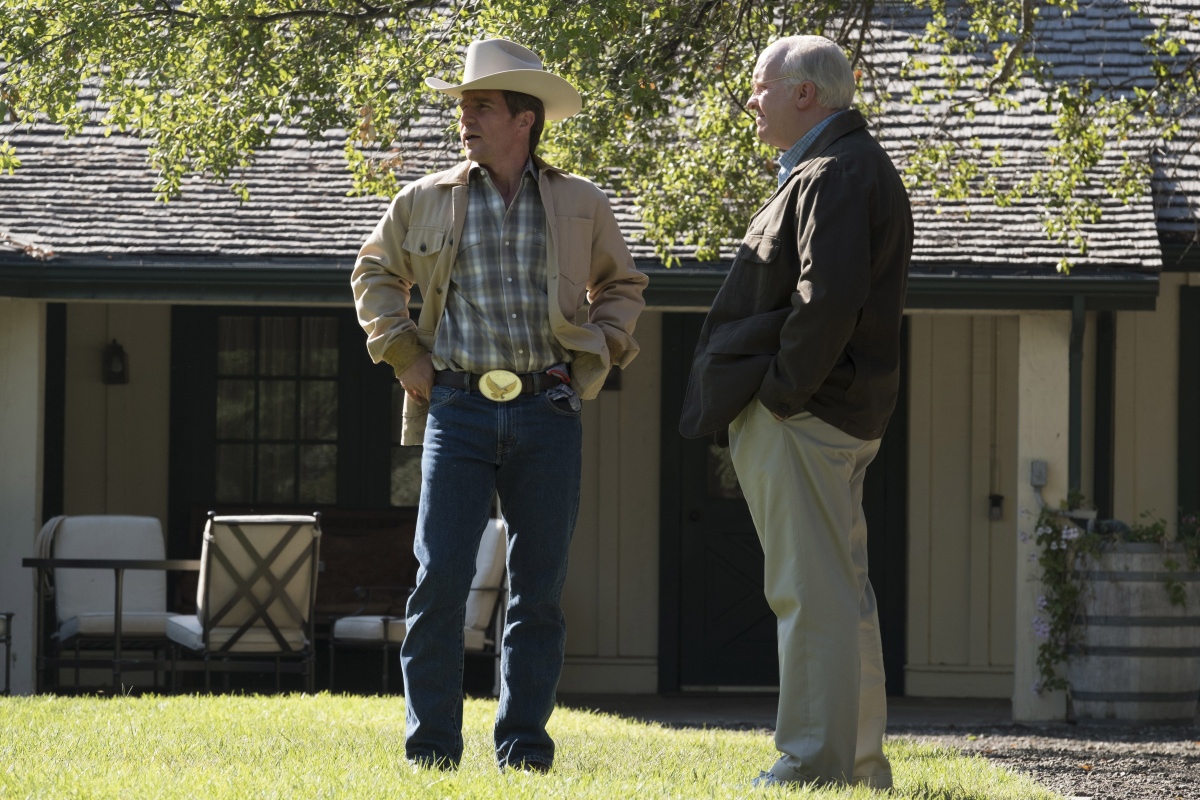 Portraying the Machiavellian former vice president, Christian Bale is simply stunning, believably inhabiting this tricky role throughout an entire career of political dealings, capturing everything from the mannerisms and speech patterns to the guarded demeanor with awe-inspiring accuracy. Equally impressive is Amy Adams as Cheney's formidable wife Lynne, whose helped transform Dick from wayward drunk to political power player. Rounding out the superb cast is Steve Carell as the irreverent Secretary of Defense Donald Rumsfeld, whose uneasy relationship with Cheney shifts from mentor to underling, Sam Rockwell as our dim and politically green 43rdU.S. President, George W. Bush, and Alison Pill shines as Cheney's second daughter Mary.
"Vice" is a caustically funny biopic with an ambition worthy of its subject.
By Lucas Mirabella
Running Time: 132 minutes
Rated R for language and some violent images.