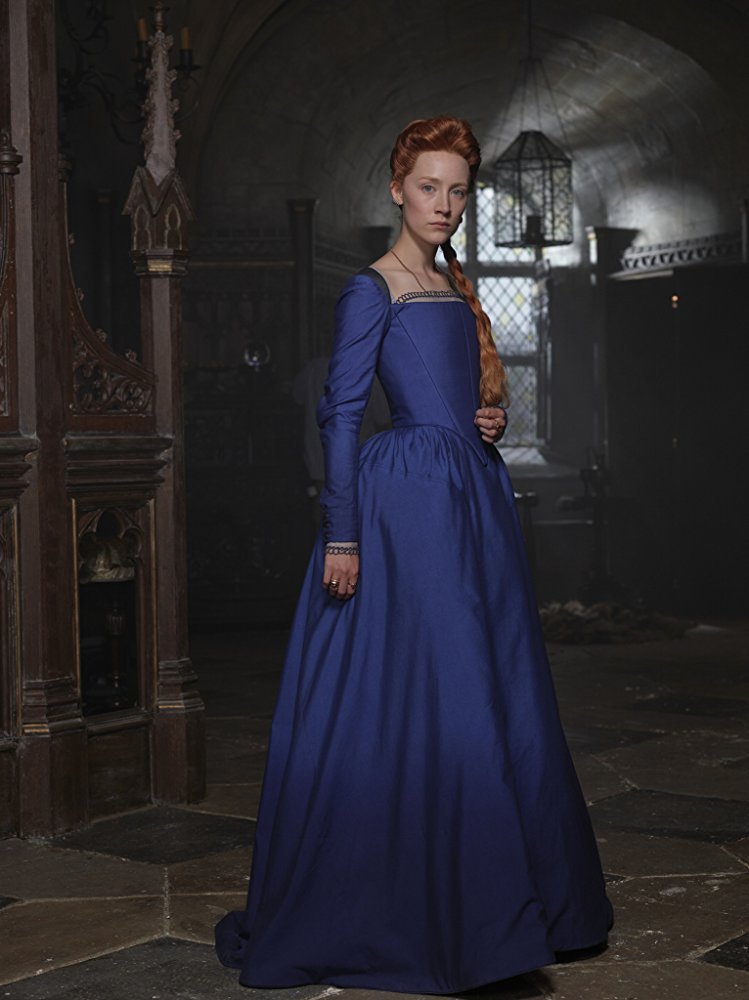 Saoirse Ronan and Margot Robbie make their presence felt with a pair of potent performances as Scottish Queen Mary Stuart and her cousin, England's Queen Elizabeth I, in "Mary Queen of Scots," a heady historical retelling of the 16thcentury conflict between their two countries, costarring Jack Lowden, Joe Alwyn and Guy Pearce.
Making an impactful filmmaking debut, British theatre director Josie Rourke offers a daring take on the tragic and oft-misunderstood life of Mary Stuart and her uneasy alliance with her queenly cousin, bringing a timeliness to the proceedings that should resonate with a contemporary audience. Featuring a standout script by Beau Willimon that is as entertaining as it is informative, a monumental score by Max Richter that lends an appropriate weight to the historical drama, and sterling camerawork by John Mathieson ("Gladiator," "Logan") that captures both the tragic narrative and the hauntingly beautiful setting with equal precision, "Mary Queen of Scots" is an audacious biopic that brazenly breaks the conventions of the cookie-cutter historical drama. Buoyed by confident direction and a pair of forceful performances from the leading actresses, most notably Saoirse Ronan in the title role, this empowering biopic is sure to strike a chord with history buffs and fans of smart award-season dramas.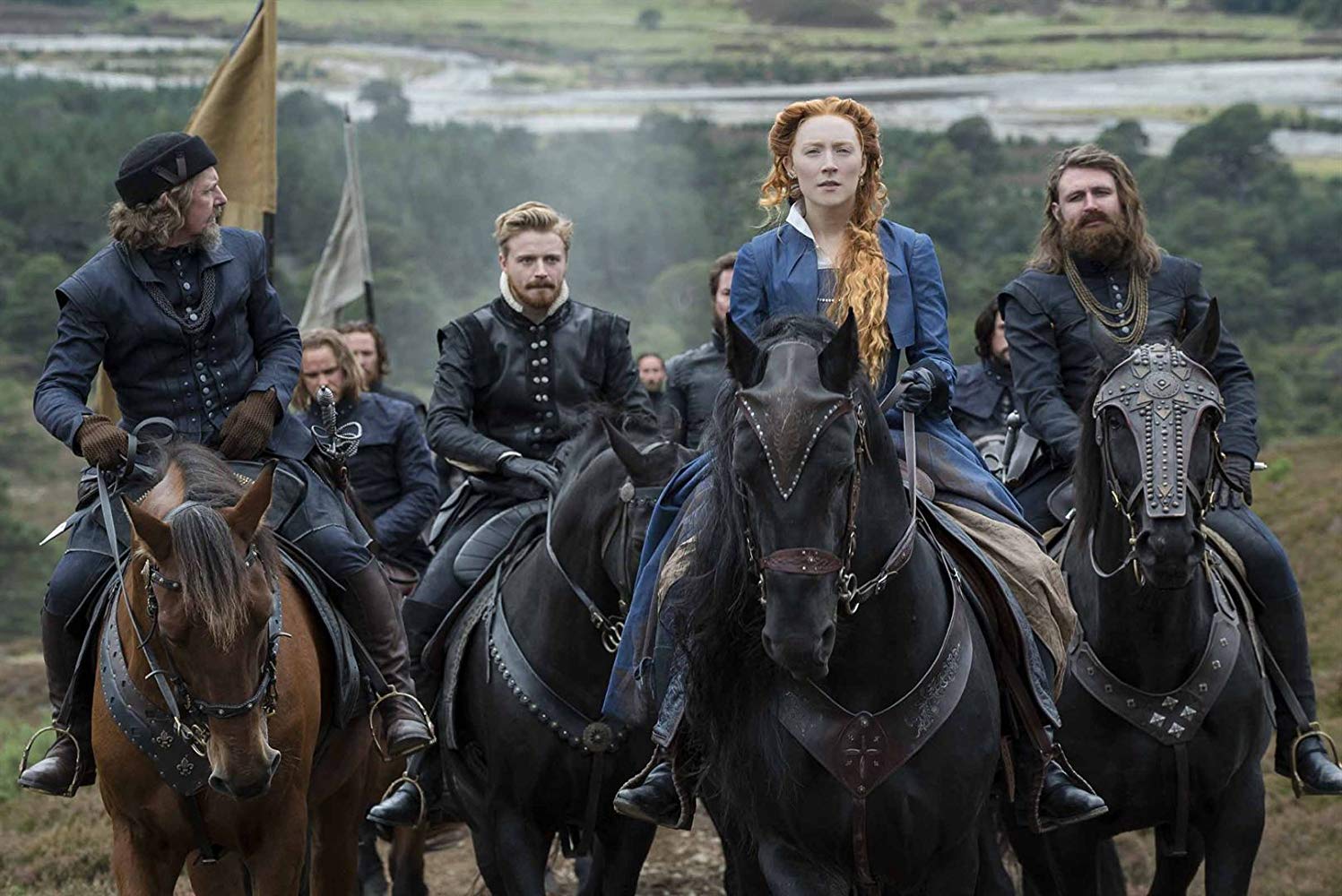 Set in the 16thcentury, the film begins with Mary Stuart (Saoirse Ronan) returning to Scotland after becoming Queen of France at 16 and a widow by 18. Intent on reclaiming her rightful throne from her half-brother Moray (James McArdle), Mary, a Catholic, faces resistance from the Protestant-led Scots, whose misogynistic beliefs won't entertain the notion of a woman monarch. By birth, Mary also has a rival claim to the thrown of her cousin, England's Queen Elizabeth (Margot Robbie), and she manages to strike a shrewd agreement: Mary gets to inherit the throne if Elizabeth bears no children.
Meanwhile, as both Queens make political plays in securing their respective thrones, conspiracies and rebellions run rampant, and it's during these tumultuous times that Mary reveals her pragmatism and deftness as a politician and leader. But with accusations of sexual misconduct and general treachery pervading her rule, Mary faces many obstacles in inheriting the throne, and retaining the respect of her people. All the while, she forges a complicated bond with her cousin, as they both occupy a unique place as women leaders in a male-dominant world.
Much like he accomplished with his Netflix series "House of Cards," screenwriter Beau Willimon makes sure the political drama takes on Shakespearean proportions, emphasizing the gender politics of the time and how they mirror contemporary society. Willimon's script also succeeds in centering the story around two dynamic, well-rounded female characters, and even the peripheral characters have an unexpected complexity to them as well. And while the film is very much a historical drama, by focusing on the character dynamics and the political issues that are as timely as ever, director Josie Rourke still manages to achieve a contemporary feel, and in doing so appeals to an audience that might otherwise balk at a costume drama. Eliciting the full intensity of this powerful drama is the cinematography by John Mathieson, which nicely captures the alternately glamorous and gloomy setting, as does the grand score by Max Richter.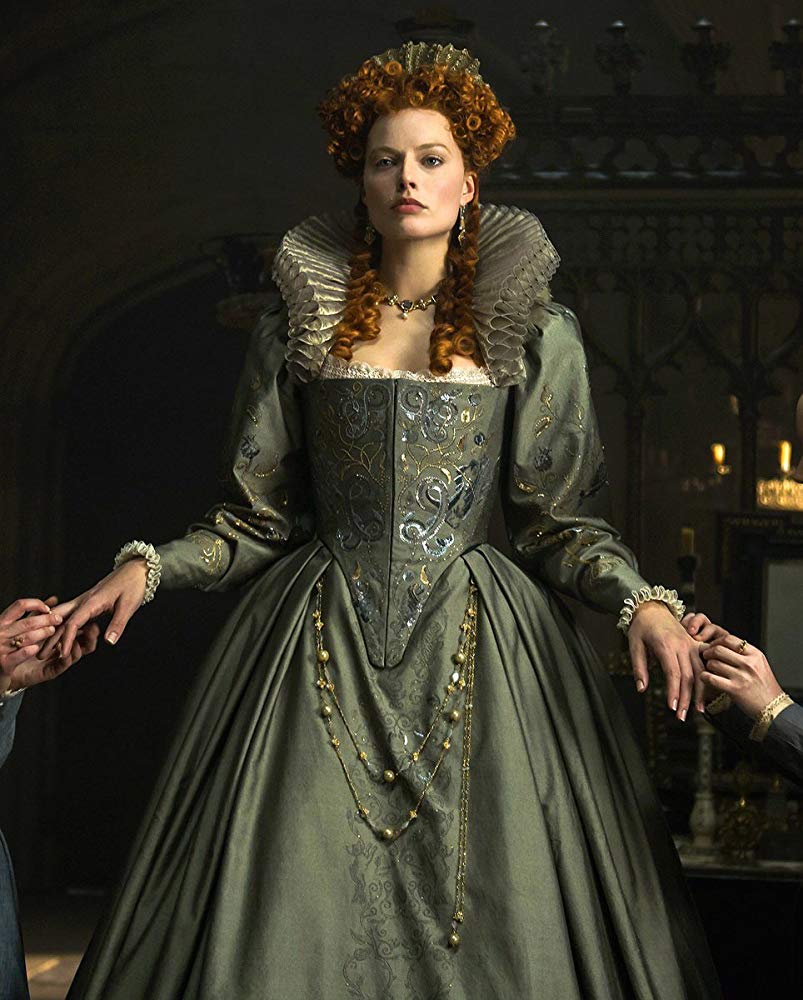 Few actresses could communicate the full breadth of such a complex and misunderstood historical figure, but at the tender age of 24, three-time Oscar nominee Saoirse Ronan ("Atonement," "Lady Bird") achieves it mightily, and makes the tricky title role look like a walk in the park. Able to communicate the character's intelligence, passion and poise with commendable skill, Ronan makes Mary Queen of Scots a multi-dimensional presence, and her commitment to character elevates the overall film considerably. And while Queen Elizabeth is not given equal weight in the storyline, Margot Robbie portrays the character with similar dedication, adeptly eliciting the role's power struggles, vanity and frailty. Guy Pearce also asserts himself into the proceedings with appropriate force as William Cecil, Queen Elizabeth's advisor, while Jack Lowden is fittingly disagreeable as Mary's lecherous second husband.
"Mary Queen of Scots" is a historical drama that will resonate with the empowered female audience of today.
By Lucas Mirabella
Running time: 123 minutes
Rated R for some violence and sexuality
http://focusfeatures.com/mary-queen-of-scots