It may not fit in the stocking, but Hamilton Beach's 3-in-1 Multigrill is one of our top choices for the gifts that keep on giving this holiday season! Easy to use and perfect for at-home or even at-office use, this is the perfect mobile grill, griddle and bacon cooker for friends and family. We indulge in Christmas cookies and pie all season long, this is a wonderful gift for that New Year's weight loss resolution!
With HB's multigrill, you can easily cook a lean piece of turkey with a vegetable patty in a matter of minutes! If it's a veggie or cheeseburger you're craving, no problem. All of that nasty fat and grease that normally sticks, flows right down to the convenient drip tray, which is easy to take out and rinse off. The top and bottom plates click right off for washing.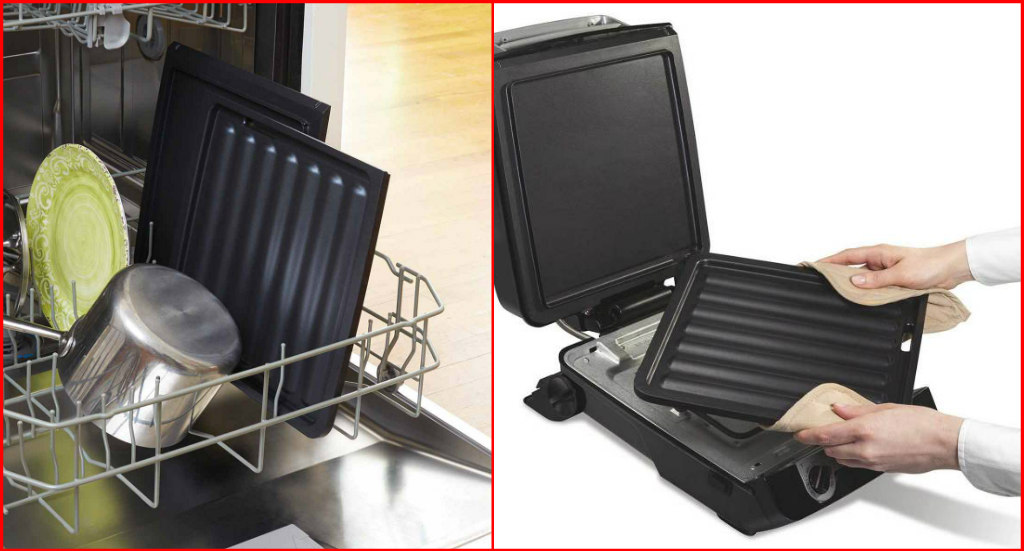 Features include:
100 sq. in. nonstick cooking surface
Opens flat for combination grill/griddle cooking and double the cooking surface
Cooks perfectly crisp bacon with no messy splatter – unique kickstand tilts up to drain grease away
Removable cooking plates are dishwasher safe
Adjustable temperature control
Pull-out drip tray is dishwasher safe
The size is perfect and it doesn't take up too much room: Dimensions (inches): 7 H x 13 W x 16 D
Hamilton Beach has some wonderful recipes to pair with your multigrill. Here is a delicious recipe for Lemon Thyme Chicken Marinade, great for any holiday party.
WHAT YOU NEED:
1 cup water
1½ teaspoons kosher salt
½ cup lemon juice
½ cup olive oil
2 tablespoons fresh thyme leaves
½ teaspoon kosher salt
4 skinless, boneless chicken breast halves
WHAT TO DO:
Combine water and salt in a large resealable plastic bag. Add chicken to bag. Let marinate in refrigerator 30 minutes.
Combine lemon juice, olive oil, thyme and salt in a single-serve blender jar. Blend until smooth.
Drain salt solution from chicken. Add marinade mixture. Turn to coat chicken with marinade.
Marinate in refrigerator 30 minutes to 1 hour.
Heat grill to SEAR. Add chicken. Grill 3 to 5 minutes each side.
Bon appetit!
Click here to learn more about the Hamilton Beach Multigrill.