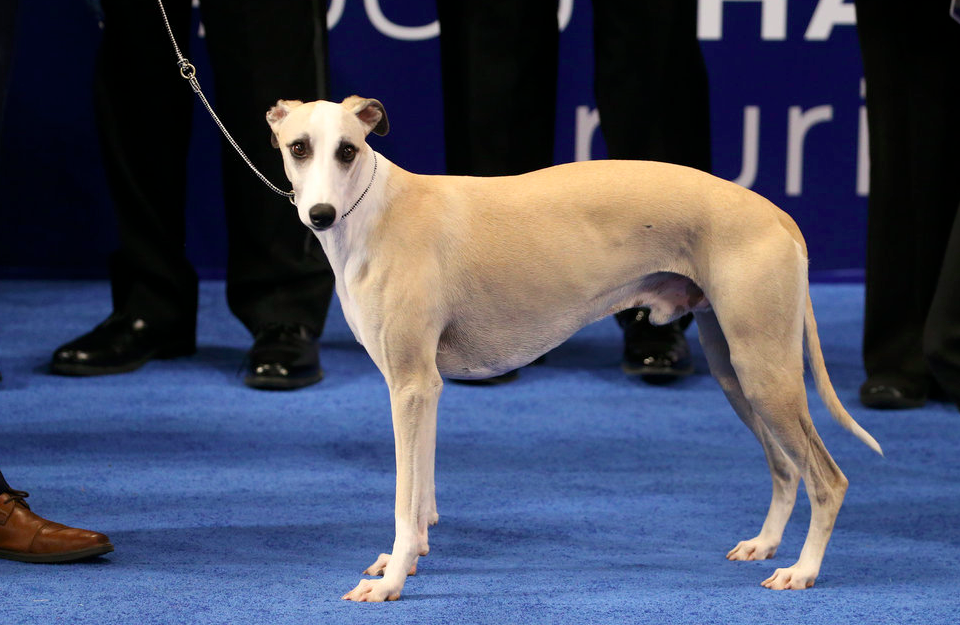 NBC celebrated man's best friend in the 17th anniversary edition of the family favorite holiday special "The National Dog Show Presented by Purina®" airing on Thanksgiving Day.
Whippet "Whiskey" won Best In Show Winner!
"The National Dog Show Presented by Purina®" was hosted by award-winning TV personality, author and Broadway star John O'Hurley ("Seinfeld," "Dancing with the Stars"). Returning to offer expert analysis was American Kennel Club-licensed judge David Frei, who has officiated at dog shows worldwide and, alongside O'Hurley, has co-hosted the competition since its inception in 2002. NBC Sports correspondent Mary Carillo reported from inside the show ring, and former U.S. Olympic figure skaters Tara Lipinski and Johnny Weir offered behind-the-scenes access as digital contributors.
Two new American Kennel Club-sanctioned breeds were included in this year's competition – the Nederlandse Kooikerhondje (sporting group) and the Grand Basset Griffon Vendéen (hound group) – bringing the total recognized breeds to 192. Since 2003, 45 new breeds have been introduced to the event.
Last year, Newton, a 3-year-old Brussels Griffon (toy group), took home the Best in Show title among the seven group winners. Newton impressed the judges with his superior condition and form, beautiful coat and loving personality.