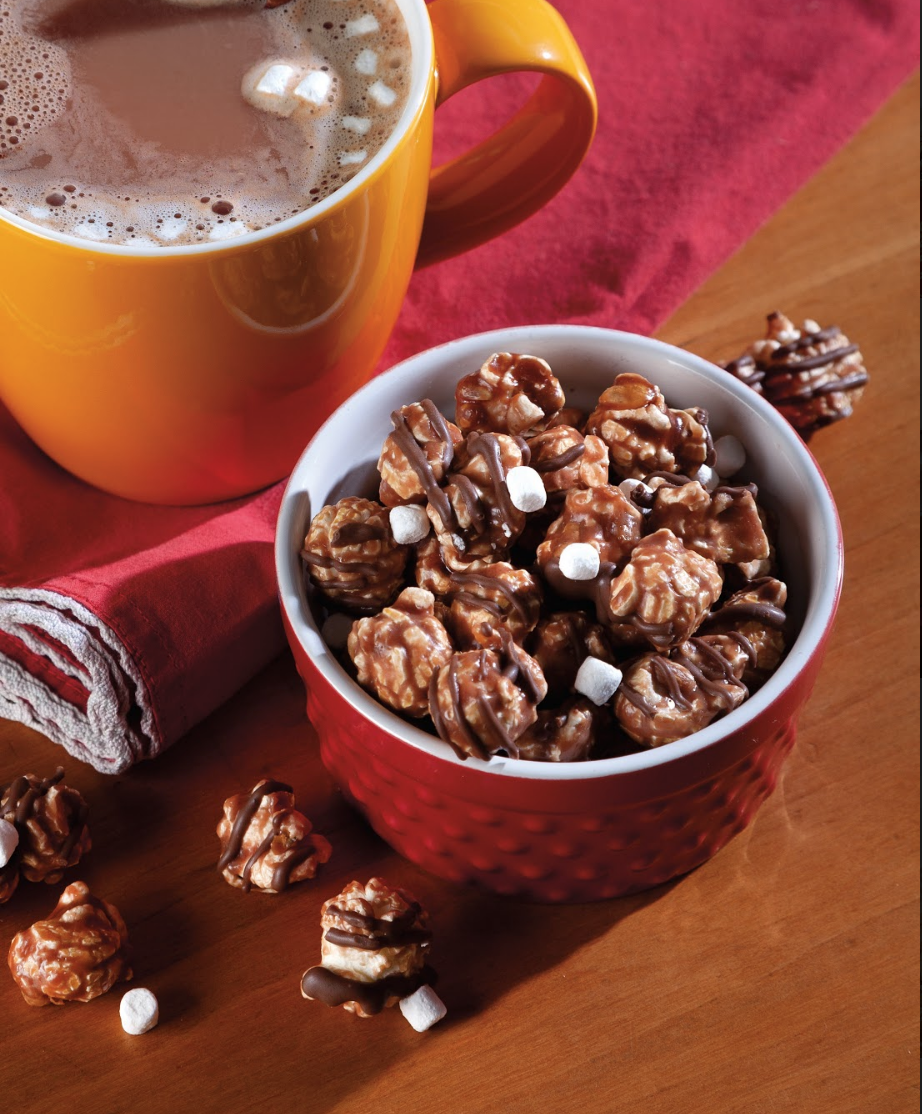 In celebration of the most wonderful time of the year, Popcornopolis unwrapped four new, limited-edition, delectable recipes perfect for seasonal gifting AND personal indulging. The family owned and operated gourmet popcorn company is warming hearts with the bold flavors of: Big Buffalo, Chocolate Chip Cookie, SnickerDoodle, and Hot Cocoa & Marshmallow. From stocking stuffers to baskets and tins, Popcornopolis' new seasonal recipes and signature favorites are available today at popcornopolis.com.
For a limited time, customers can indulge in the below festive flavors available only through www.Popcornopolis.com, while supplies last:
Big Buffalo– Fuel this year's reindeer games with the hot, spicy spirit of an American tradition: Buffalo Wings. With the right amount of big bold heat and the tangy flavor, this recipe is an irresistible (some say addictive) savory snack.
Chocolate Chip Cookie– Enjoy the homespun taste of an oven-baked cookie made with real chocolate chips in every crunch.
SnickerDoodle– A gluten-free cousin to the crowd-pleasing cookie, dusted with cinnamon and cane sugar.
Hot Cocoa & Marshmallow– Give your senses a yuletide treat with the warming taste of hot cocoa and a snowfall of marshmallows in every handful.
'Tis the season for Popcornopolis! Order an elegantly presented seasonal assortment offered in a variety of packages, gift baskets, and flavors customizable for everyone on your holiday list. A must-gift stocking stuffer is Popcornopolis' NEW Santa Mini Cones, dressed in Kringle-wrapping with a smiling Saint Nick sharing holiday 'popping' good, cheer. Go the extra mile for that special someone and order the Red Holiday Snowflake 12-cone gift basket, offering 12 gourmet selections of Popcornopolis favorites, including the latest seasonal flavors like Big Buffalo and Hot Cocoa & Marshmallow. The full list of Thanksgiving, holiday and Christmas themed gift baskets, cones, and tins are available online today.