I was a young boy of about 10 or 11 years old when I became mesmerized by the creative genius of Stan Lee and his staff at Marvel Comics. Already quite familiar with the superstars of DC Comics and their standout Superman and Batman characters, my brothers and I, who were avid comic book readers, were impressed by the newness and freshness of the novel Marvel comic book characters that were coming on the scene in the early 60s. Super-heroes like "Spider-Man," "Captain America," "The Fantastic Four," "Ironman," "The Avengers" and "Thor" all had a "hipper" vibe and attitude than their DC counterparts and made those characters square in comparison.
Our entire community of comic book enthusiasts defected to Marvel right away, as they became the standard for "cool" in our comic book world. Marvel comics became so valuable among our circle that collectors would beg, borrow or steal copies to enhance their collections. We knew every month when the new issues were coming out and couldn't wait to go to our local Rexall Drug store to pick them up. Because my brothers and I made a total of four, we could do more wheeling and dealing for issues both new and old in trades and purchases, which gave us the biggest and best collection in our neighborhood. Our closest competitor was a young man named "Underdog," which wasn't his real name, he just looked like the cartoon character and that became his nickname. He had quite an impressive collection as well, but ours was still considered #1. We were such ardent fans that we would write letters to the publisher and one of my brother's letters was published in an issue, which many years later in adulthood, was autographed by Stan Lee himself.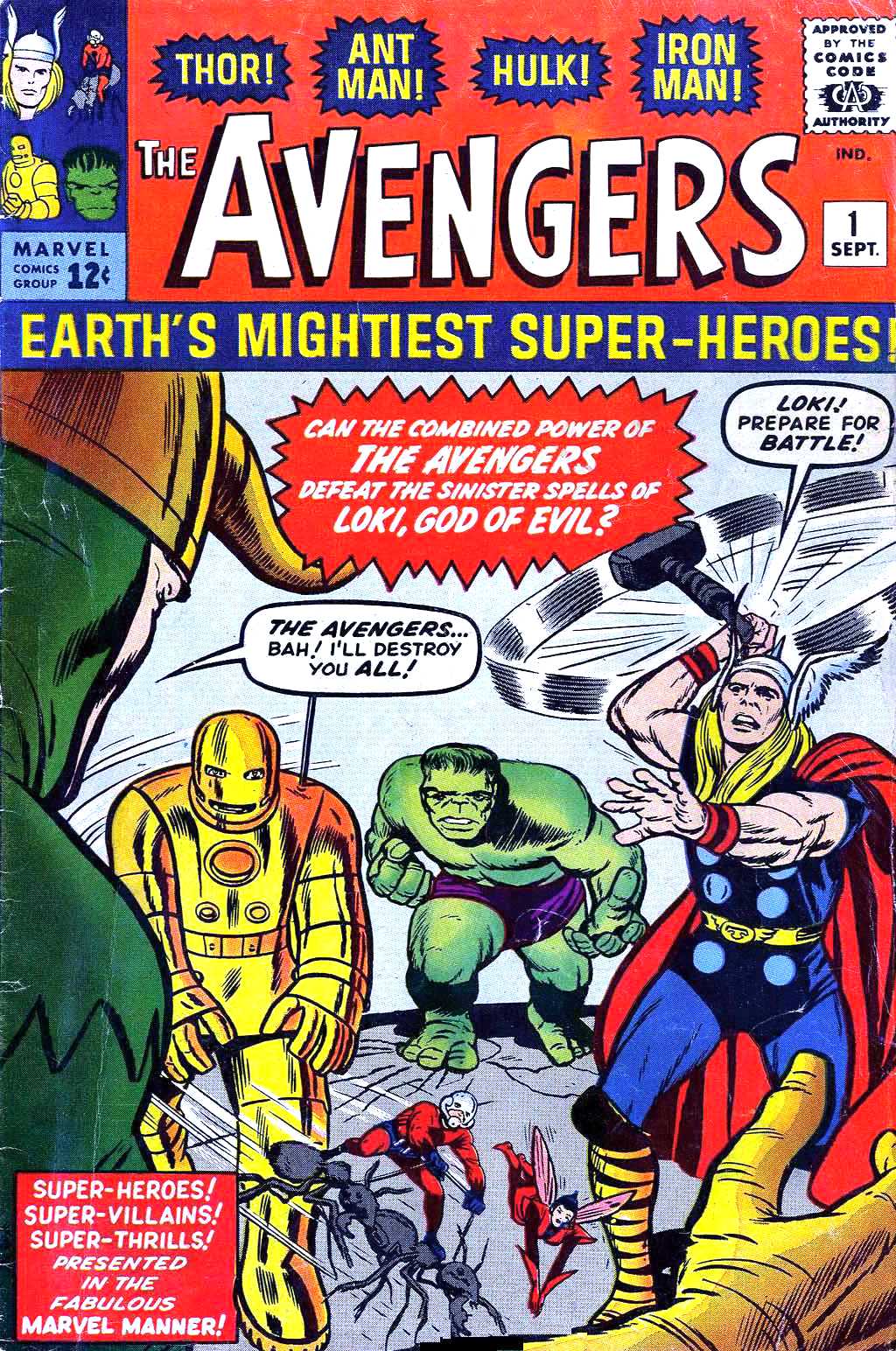 Quite a coup for fans so passionate about the Marvel brand. When my Publisher wanted to do a cover story on Stan Lee, who more than I, was qualified to do it? I already knew a great deal about the super-heroes in the Marvel galaxy, still in possession of over 700 Marvel Comic titles from the silver age and consider myself quite the comic book aficionado. What I wasn't as knowledgeable about was the history of Marvel and how it came about, so this would be an opportunity to educate myself on the origins of such an innovative and trendsetting company. What would later become Marvel comics, was founded in 1939 as Timely Publications owned by Martin Goodman. Timely's first publication, "Marvel Comics #1," included the first appearance of Carl Burgos' android superhero the "Human Torch," and the first generally available appearance of Bill Everett's anti-hero "Namor the Sub-Mariner," among other features. The issue was a great success, along with a second printing the following month selling nearly 900,000 copies. While its contents came from an outside packager, Funnies, Inc., Timely by the following year had its own staff in place.
The company's first true editor, writer-artist Joe Simon, teamed with artist and emerging industry notable Jack Kirby to create one of the first patriotically themed superheroes, "Captain America," in "Captain America Comics #1" (March 1941). It, too, proved a major sales hit, with sales of nearly one million. Goodman hired his wife's cousin, Stanley Lieber, as a general office assistant in 1939. When Editor Simon left the company in late 1941, Goodman made Lieber — by then writing under the pseudonym "Stan Lee" — interim editor of the comics' line, a position Lee kept for decades except for three years during his military service in World War II. Lee wrote extensively for Timely, contributing to a number of different titles. Lee was a passionate reader and movie buff, and his love for Shakespeare played a big influence on the language for "Thor." Lee also loved to read Greek, Norse, and Roman mythology, anything bigger than life and imaginative and dramatic, because he used those influences for his Marvel character's stories. The first modern comic books under the Marvel Comics brand were the science-fiction anthology "Journey into Mystery #69" and the teen-humor title "Patsy Walker #95" (both cover dated June 1961).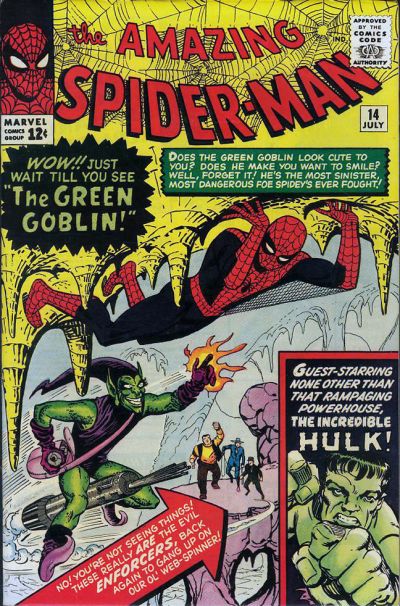 The introduction of the new Marvel's first superhero team was "The Fantastic Four," in November 1961. That creation began establishing the company's reputation which eventually ushered in "The Marvel Age Of Comics" in the 1960s. The majority of its superhero titles were either co-created or created and written by Editor-in-chief Stan Lee, who restored the original adult sensibility and appeal of the superhero genre from its late 1930s roots back into the market. Marvel began publishing further superhero titles featuring such heroes and antiheroes as the "Hulk," "Spider-Man," "Thor," "Ant-Man" (later becoming "Giant-Man"), "Iron Man," the "X-Men," "Daredevil," and the "Silver Surfer." They also created such memorable villains as "Doctor Doom," "Magneto," "Galactus," "Loki," "Electro," the "Green Goblin," and "Doctor Octopus," all existing in a shared reality known as the "Marvel Universe," with locations that mirrored real-life cities such as New York, Los Angeles and Chicago. Spider-Man, perhaps Marvel's most popular character, came about when Lee was asked to come up with another super-hero. As the story goes; he was thinking about it and saw a fly crawling around on his desk and thought how cool it would be to have a superhero who could climb and stick to walls, shoot webs, etc. He wanted him to be more normal, so he chose Ditka to draw him, because Kirby was mostly into the muscled super-heroes.
Stan Lee and his collaborators, Jack Kirby, Steve Ditka, Johnny Romita and Bill Everett would revolutionize the comic book industry in the 60s. By 1968, Marvel Comics was selling over 50 million comics books a year. During this period, Lee wrote, art-directed, edited most of Marvel's series, as well as wrote endless promotional copy.  His "Marvel Method" (how he handled his incredible workload) was to:  brainstorm a story with the artist, prepare a brief synopsis, the artist would fill an allotted amount of pages by drawing panel-to-panel storyboards, then turn in the pages, and Lee would write the "word balloons" and captions and then oversee the lettering and coloring. Because of this system, the exact division of creative credits on Lee's comics has been disputed, especially in cases of comics drawn by Kirby and Ditko. Lee shares co-creator credit with Kirby and Ditko on, respectively, the "Fantastic Four" and "Spider-Man" feature film series. Lee's goal was for readers to consider the comics' creators as "friends." Ditko left Marvel in 1966 and John Romita, Sr., became his collaborator on "The Amazing Spider-Man." Within a year, Spider-Man overtook "Fantastic Four" to become Marvel's top seller. Lee and Romita's stories focused as much on the social and college lives of the characters as they did on Spider-Man's adventures. The stories became more topical, addressing issues such as the Vietnam War, political elections, and student activism. Robbie Robertson, introduced in "The Amazing Spider-Man" #51 (Aug. 1967) was one of the first African-American characters in comics to play a serious supporting role.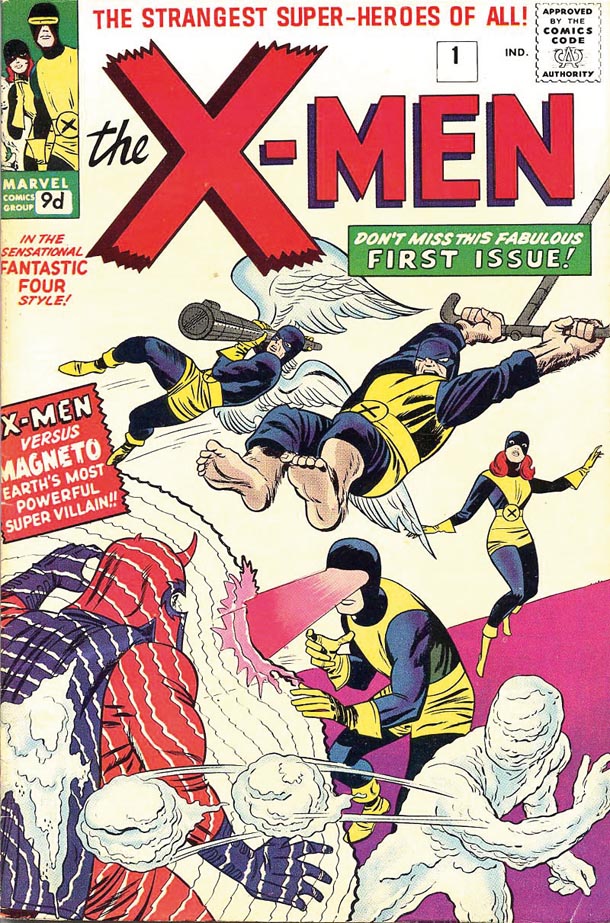 In the "Fantastic Four" series, the lengthy run by Lee and Kirby produced many acclaimed storylines and characters that have become central to Marvel, including the "Inhumans" and the "Black Panther," an African king who would be mainstream comics' first black superhero. The story, which is frequently cited as Lee and Kirby's finest achievement, is the three-part "Galactus Trilogy" that began in "Fantastic Four" #48 (March 1966), chronicling the arrival of "Galactus," a cosmic giant who wanted to devour the planet, and his herald, the "Silver Surfer." Ironically, the "Silver Surfer" was Lee and Kirby's final collaboration together. Stan has often said that the "Silver Surfer" was his favorite character, because he had him make what he thought were philosophical comments about man, and where man is going and why we are the way we are.  He tried to put all the things he thinks about into the Surfer's dialogue. By 1972, Lee stopped writing monthly comic books to take on the role of Publisher.  He became a figurehead and public face of Marvel, however, Lee and Romita launched the "Spider-Man" comic strip in 1977. Stan lee moved to California in 1981 to develop Marvel's TV and movie properties. He has been an executive producer for, and has made cameo appearances in, Marvel film adaptations and other movies. Peter Paul and Lee began a new Internet-based superhero creation, production and marketing studio, "Stan Lee Media," in 1998. It grew to 165 people and went public through a reverse merger structured by investment banker Stan Medley in 1999, but near the end of 2000, investigators discovered illegal stock manipulation by Paul and corporate officer Stephan Gordon. Stan Lee Media filed for Chapter 11 bankruptcy protection in February 2001.
Paul was extradited to the U.S. from Brazil, and pleaded guilty to violating SEC Rule 10b-5 in connection with trading of his stock in Stan Lee Media. Lee was never implicated in the scheme. In the 2000s, Lee did his first work for "DC Comics," launching the "Just Imagine…" series, in which Lee re-imagined the DC superheroes "Superman," "Batman," "Wonder Woman," "Green Lantern" and the "Flash." In 2001, Lee, Gill Champion and Arthur Lieberman formed "POW! (Purveyors of Wonder) Entertainment" to develop film, television and video game properties. POW!, went public in 2004. In 2006, Marvel commemorated Stan's 65 years with the company by publishing a series of one-shot comics starring Stan himself meeting and interacting with many of his co-creations, including "Spider-Man," Doctor Strange," the "Thing," "Silver Surfer" and "Doctor Doom." With the mega-success of the Marvel character's movies, Stan Lee is once again in great demand. With a combined total in box office receipts of over 6 billion dollars worldwide, for such movies as; "Marvel's the Avengers," "Iron Man 1,2 & 3," "Spider-Man 1,2 &3," "Captain America," "Thor" and the "X-Men" series, the Marvel brand is red hot.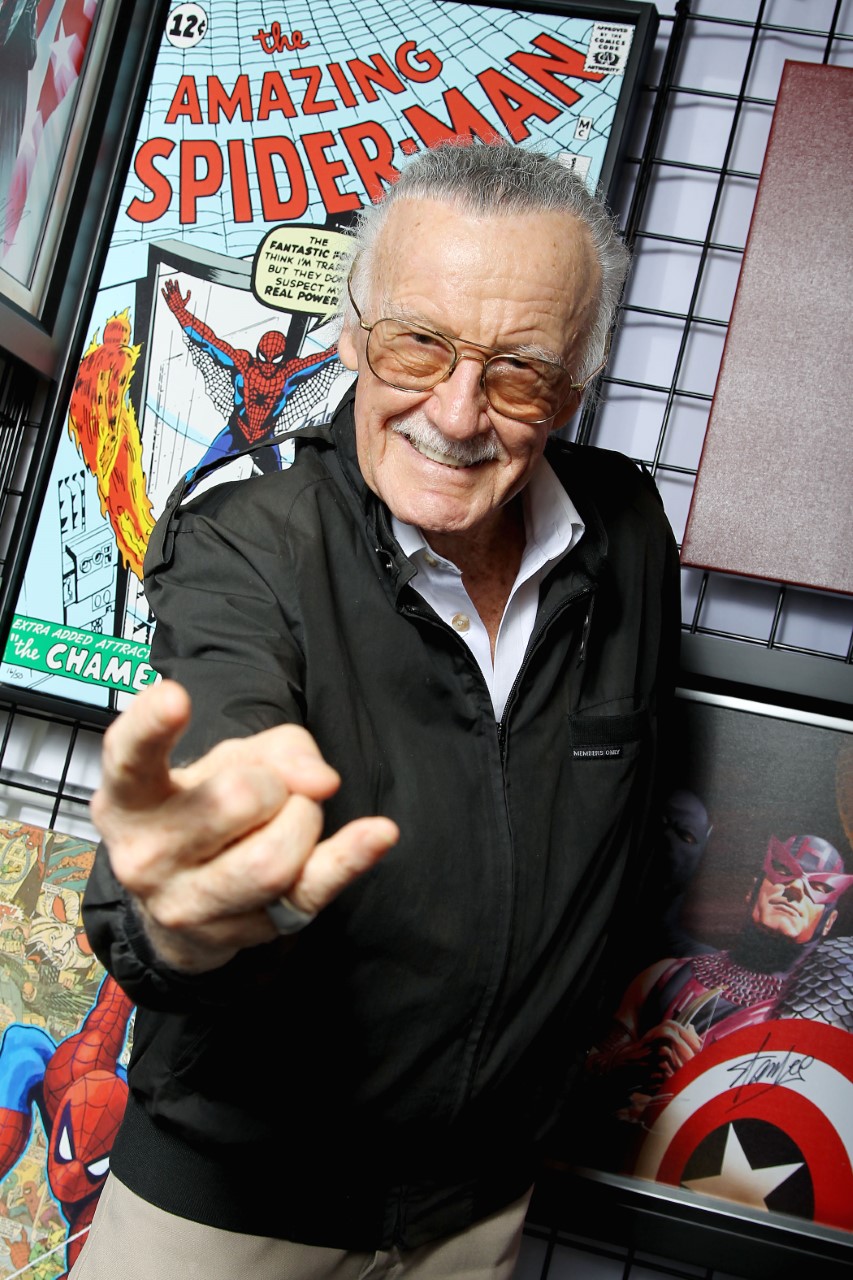 When Stan Lee was asked why all of the super-heroes were hitting the big screens now he said: "The new group that took over Marvel were dedicated to making movies, while in the past; the people running Marvel were not making any effort to do movies of the characters. Also, technology has evolved to where the special effects can be done magnificently now.  The reason why superheroes are all hitting the big screen now is because we are able to do them now, where we couldn't 10 years ago." Lee is still Chairman Emeritus of Marvel, writes Spider-Man newspaper script, while still doing publicity for Marvel.  Although contracted to Marvel, a clause in his contract allows him to develop other projects. That's why he started POW!, because when Marvel started doing the films, they brought in a team of movie people that didn't leave much for Stan to do. Now with several films and 2 television shows in development, the amazingly energetic Stan "The Man" Lee is very busy and gracefully turning 92 years young this December. Meanwhile, the legacy of Stan Lee and Marvel continues to build with the May 2014 releases of Lee's most popular character "Spider-Man," in his latest retooled version, "The Amazing Spider-Man 2," featuring an all-star cast of Jamie Foxx, Sally Field, Paul Giamatti and Emma Stone, and the next installment of the "X-Men" franchise, "X-Men: Days Of Future Past." Both sure to be blockbusters for this summer. Never one known for his modesty, Stan once said during an interview: "I write to please myself.  I am my biggest fan.  I love everything I write because, if I didn't love it, I wouldn't write it." And in the immortal words of Stan Lee: "Nuff said!"