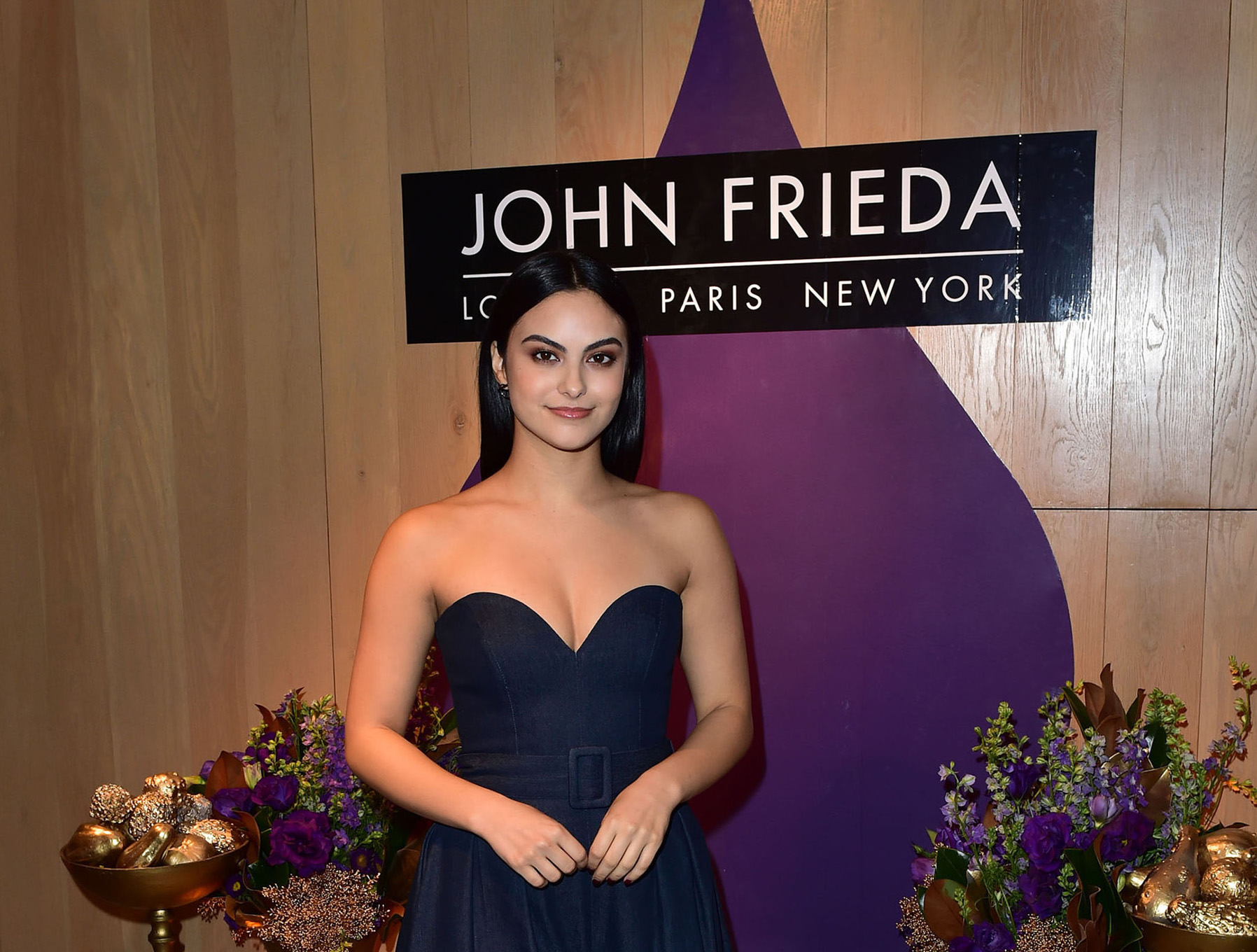 John Frieda® Hair Care and Brand Ambassador Camila Mendes launched the new Day 2 Revival™ collection at an intimate event in Los Angeles over the weekend. The collection, specially formulated to bring unwashed, second day hair back to life, was shared with a select group of digital influencers and media at a Friendsgiving dinner hosted by Camila in Hollywood Hills.
Attendees received a sneak peek of the line and were given exclusive codes to share with their followers and readers, allowing consumers to shop the line during an exclusive, limited-edition pre-launch on Amazon.com prior to the official launch in 2019.
Camila identifies with women who aren't washing every day. "As someone with naturally textured hair, I tend to avoid washing daily so I can stretch my style for a few days," she explains. "But after a day or two, my waves just don't look as good. I love that now there are products that can prolong my time between washes but still keep my hair looking freshly styled."
The collection has a product for every hair type, from the tightest curls to those with finer, straighter hair:
Day 2 Revival Curl Reset™ Spray breathes new life to day-old curls via a nourishing blend of Acai and Avocado Dry Oil. Ideal for curly hair prone to losing moisture, the spray formula instantly revives curl definition while removing frizz, adding moisture and increasing softness.

HOW IT WORKS: Enhanced with a conditioning agent, a unique curl styling polymer system blends seamlessly into curls, redefining shape while taming frizz. The hydrating formula leaves hair super soft and touchable, while reinvigorating a beautifully-defined curl shape with a light hold.
Recommended for hair types that are naturally curly hair or between curl types 3A to 4A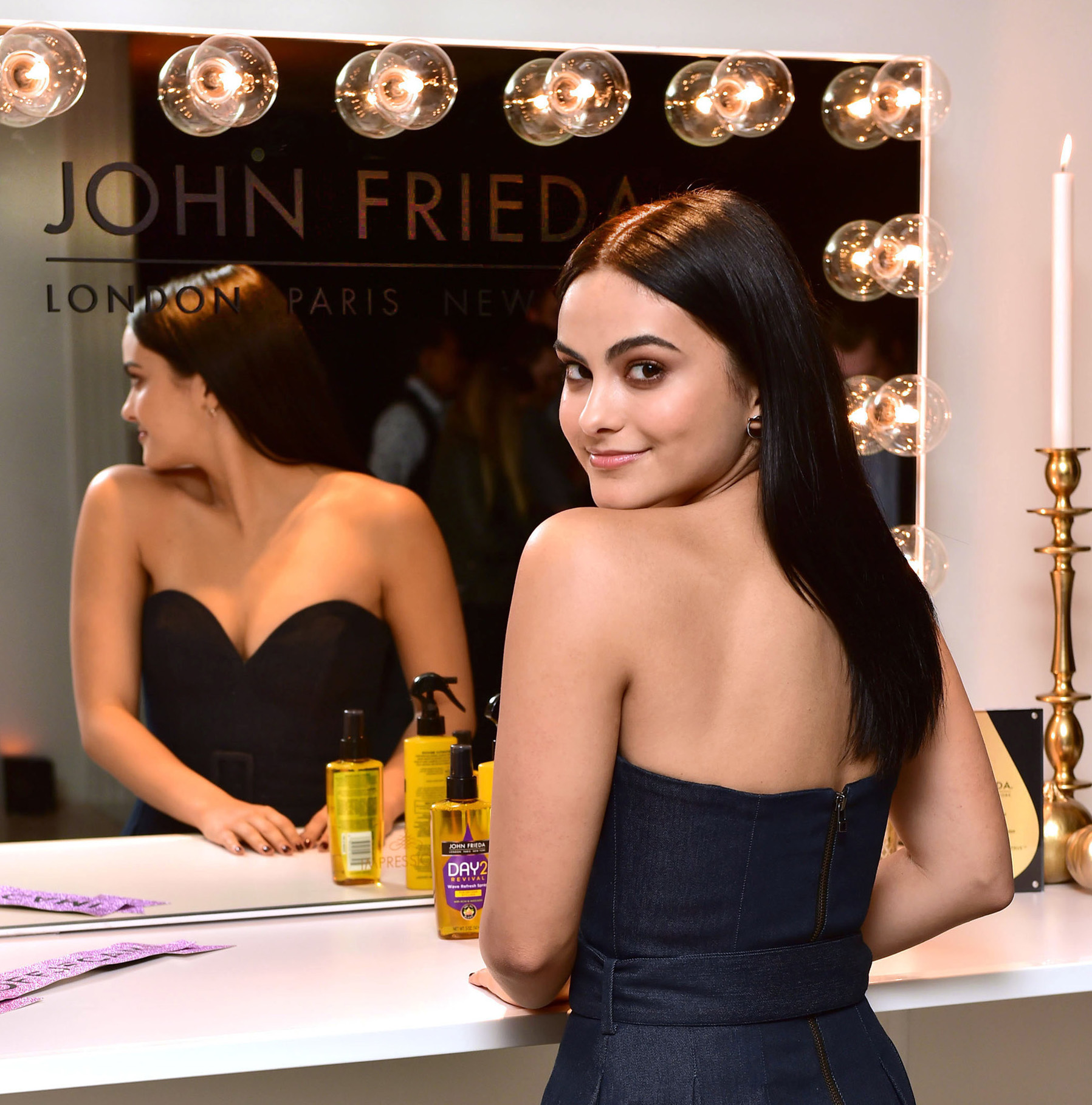 Day 2 Revival Smoothing Dry Oil helps to tame frizz, instantly smoothing and nourishing dry hair. Made with hydrating Acai and Avocado Dry Oil, the formula reignites shine in dull, day-old hair without leaving a heavy or greasy residue.

HOW IT WORKS: A cascading silicone blend helps smooth and soften hair while adding shine, nourishing waves and curls with the extra care and moisture they need.
Recommended for hair types that are thick, dry hair or between curl types 3B to 4C

Day 2 Revival Wave Refresh™ Spray contains a unique blend of Acai and Avocado Dry Oil to increase texture and grip on dry hair. Each spritz instantly makes waves that enhance yesterday's hair and leave it looking naturally tousled.

HOW IT WORKS: A styling polymer combined with crystalized minerals helps to deliver flowing, textured waves while maintaining moisture and natural bounce. Delivered via an easy spray application, it instantly shapes and defines effortless wavy style.
Recommended for hair types that are naturally wavy, worn in [wo]man-made waves or between straight hair to curl type 2C

Day 2 Revival Dry Shampoo instantly refreshes second day hair and scalp without leaving a visible residue. Lightly scented, it quickly absorbs oil and reactivates style for a clean feeling on the days you don't wash.

HOW IT WORKS: Derived from rice, natural polysaccharides help to remove excess oil in hair via a fine mist formula that leaves hair looking and feeling refreshed.
Recommended for all hair types and textures
John Frieda® Day 2 Revival™ products are available via pre-sale at Amazon.com while supplies last.
Find the line at Amazon.com officially in 2019.