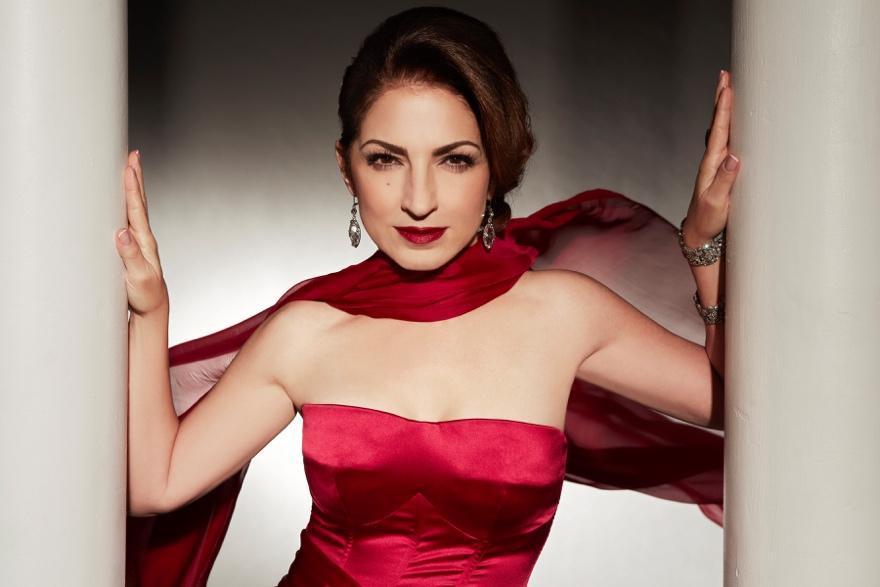 Multiple GRAMMY® Award-winning singer-songwriter and actress Gloria Estefan will host THE 41stANNUAL KENNEDY CENTER HONORS, to be broadcast Wednesday, Dec. 26 (8:00-10:00 PM, ET/PT) on the CBS Television Network. This will be Estefan's first time hosting the special. She received a Kennedy Center Honors in 2017.
"Gloria Estefan is everything you want in a host for this celebration of the arts. She is herself a Kennedy Center Honoree," said Jack Sussman, Executive Vice President, Specials, Music and Live Events, CBS Entertainment. "Gloria is a GRAMMY winner, a Broadway producer and one of the most prolific singer-songwriters of this or any generation. On top of it all, she is a caring, beautiful human who is smart, funny and can lead the Conga line out of the Kennedy Center at the conclusion of the night's festivities."
In a star-studded celebration on the Kennedy Center Opera House stage on Dec. 2, the 2018 Honorees will be saluted by today's leading performers from New York, Hollywood and the arts capitals of the world, accepting the recognition and gratitude of their peers through performances and tributes.
The Honors recipients are recognized for their lifetime contributions to American culture through the performing arts – whether in dance, music, theater, opera, motion pictures or television – and are confirmed by the executive committee of the Center's board of trustees. The primary criterion in the selection process is excellence. The Honors are not designated by art form or category of artistic achievement; over the years, the selection process has produced a balance among the various arts and artistic disciplines.
International superstar Gloria Estefan is a GRAMMY® Award-winning singer-songwriter, actress, author, philanthropist and humanitarian. Estefan has received seven GRAMMY® Awards, an Oscar nomination, a star on the Hollywood Walk of Fame, an American Music Award for Lifetime Achievement, an induction into the Latin Songwriters Hall of Fame, an Ellis Island Medal of Honor and a National Artistic Achievement Award from the U.S. Congress. In 2016 President Obama honored Emilio and Gloria Estefan with the Presidential Medal of Freedom, the nation's highest civilian honor presented to individuals who have made meritorious contributions to the United States, world peace and cultural endeavors.