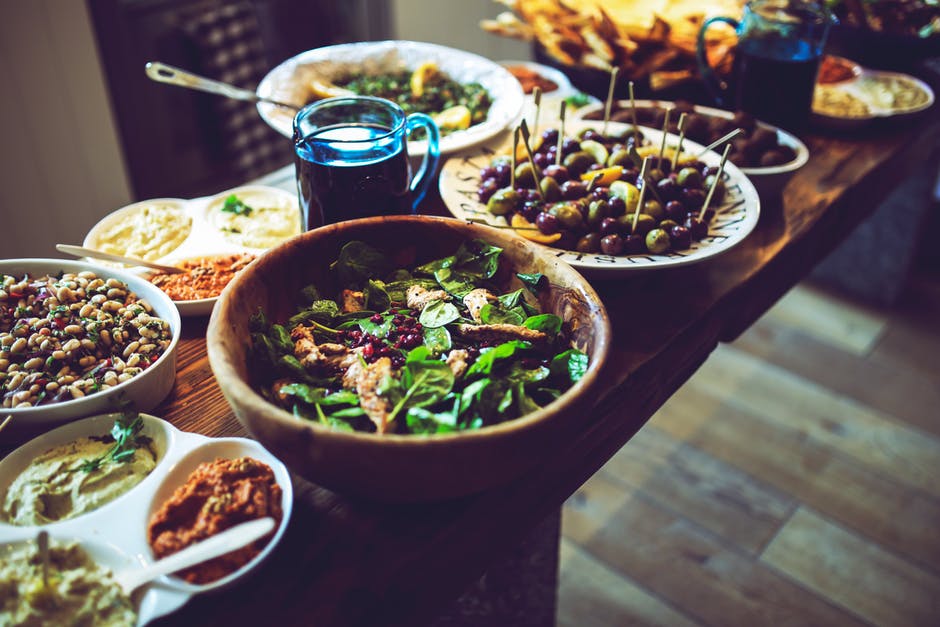 From natural and organic holiday staples to fresh organic turkeys, fully prepared meals and convenient catering trays, a healthy and festive spread is made easy and affordable at Sprouts. Starting today, shoppers can get ahead of holiday meal planning at sprouts.com/holiday, where they can reserve main course meats, fully prepared holiday meals and catering trays, plus browse recipes and tips and even schedule grocery delivery for thousands of items.
Always fresh, never frozen, organic or natural turkeys, fully prepared holiday meals and catering trays can be reserved in store or online at sprouts.com/holiday to pick up from more than 300 locations from coast to coast. Delivery of holiday meats and prepared meals, along with thousands of other holiday essentials throughout Sprouts is available to select zip codes by visiting delivery.sprouts.com beginning November 7.
Quality ready-to-cook centerpiece meats from Sprouts include Organic Turkeys, Natural Turkeys, Spiral Sliced Hams and USDA Choice Rib Roasts, all of which are offered fresh, never frozen. Prepared meals include traditional trimmings and delicious seasonal sides, starting at $29.99 with main courses such as roasted boneless turkey breast for two, or party-sized portions that feed six to eight of USDA Choice Boneless Rib Roast, a Natural Whole Turkey and Spiral Sliced Ham, complete with seasonal sides and dinner rolls.
Consumers seeking healthier options will enjoy Sprouts' selection of hundreds of organic, natural, gluten-free, vegan and plant-based ingredients to complete their holiday recipes. New for the season and only while supplies last, stores are offering several new Sprouts Brand treats and recipe boosters, including Candy Cane and Cinnamon Eggnog Gelatos, Belgian Chocolate Thins, Gluten-Free Stuffing Mix and Maple Brown Sugar Ham Glaze. Festive florals, gifts for all ages, gingerbread houses and cookie decorating kits are also available in-store to add extra cheer to seasonal gatherings.
To save more in store, shoppers can download the Sprouts app to view their local ad, clip exclusive mobile coupons and more.
November Ordering
Pre-orders of meats and prepared meals are available on sprouts.com/holiday or at the deli counter now through Saturday, November 17.
Pre-orders of catering trays are available on sprouts.com/holiday or at the deli counter though Tuesday, November 20.
Orders may be picked up until Thanksgiving Day at noon.
Delivery orders to select zip codes for holiday meats and meals begins November 7, with Thanksgiving Day delivery available, as supplies last. Visit delivery.sprouts.com to check availability.
December Ordering
Pre-orders of meats and prepared meals are available on sprouts.com/holiday or at the deli counter November 26 through December 28.
Holiday Store Hours
Thanksgiving: 7am – 4pm
Christmas Eve: 7am – 7pm
Christmas Day: Closed
New Year's Eve: 7am – 8pm
New Year's Day: 7am – 10pm (regular hours)
Sprouts' Annual Food Bank Donations
From November 1 through December 31, shoppers can purchase pre-packed "Grab 'N Give" bags filled with pantry staples or personal care items at a 10 percent discount that Sprouts will donate on their behalf to a local food bank. Donation bags are approximately $10 and include canned food, nonperishable groceries and body care products. Last year, Sprouts shoppers donated more than 370,000 bags filled with groceries, providing more than 2.3 million meals to those in need.