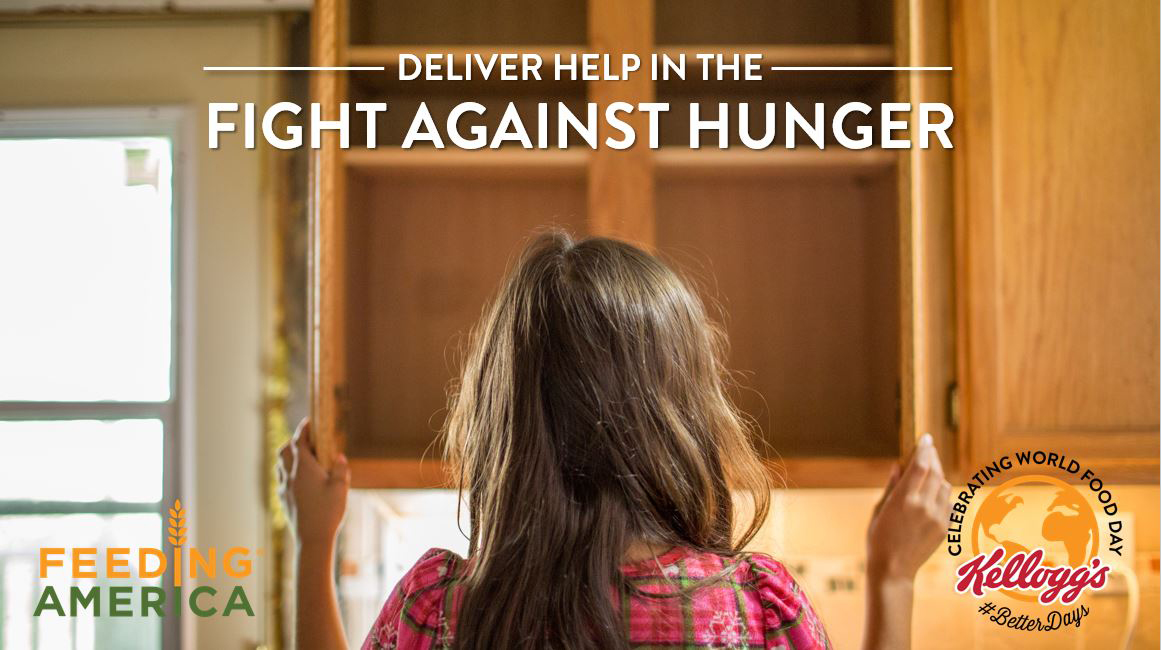 Facing new evidence from the Food and Agriculture Organization of the United Nations (UNFAO) that world hunger continues to risei, Kellogg today announced a new campaign that will make it easier for people to fight hunger by donating 10 foods hungry families request most, to Feeding America® food banks across the U.S.
In a world where we produce enough food for everyone, how can more than 820 million people, or one in nine, struggle with hungeri?
The answer, according to Matt Knott, Feeding America President, lies in our ability to get the right foods in the hands of the people who need it most.
"We don't always receive enough of the critical food items people need to put well-balanced meals on the table for themselves and their families," said Knott. "Protein, grains and produce are among the items most needed, but not always what is donated. Feeding America and our network of member food banks work tirelessly to help people access the nutritious food they need to thrive and through our partnership with Kellogg – and their new campaign on Amazon – we can provide more nutrient-rich food to children and families in need."
Beginning on World Food Day, October 16, and running through Giving Tuesday, on November 27, people can easily "click, ship and donate" these non-perishable grocery items to a Feeding America location using a special Kelloggs.com/FightingHunger donation page.