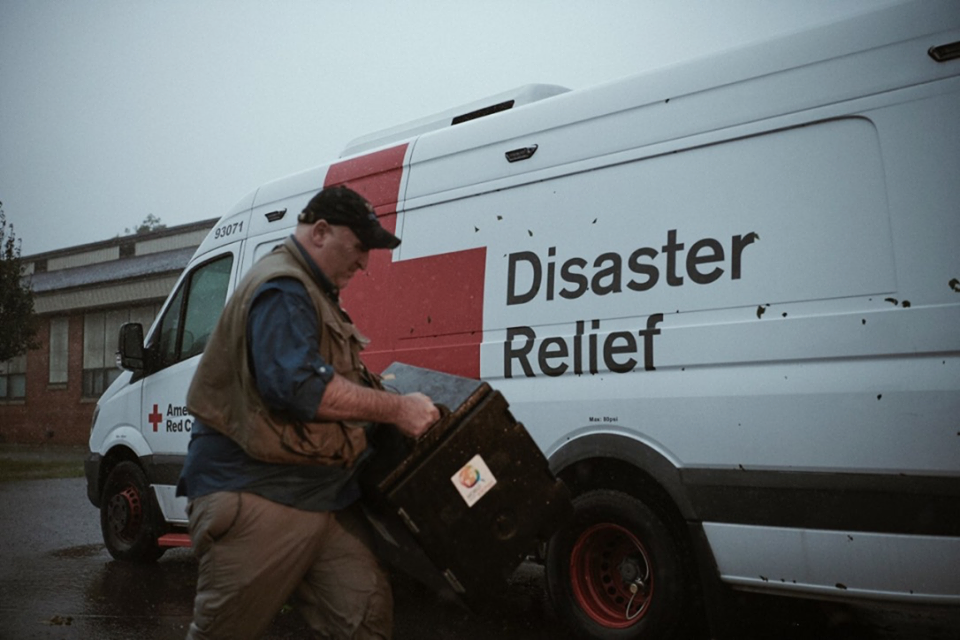 Millions of people are in the path of Hurricane Michael as the unprecedented storm hit the Gulf Coast today with life-threatening winds, heavy rainfall and deadly storm surge. The American Red Cross is on the ground providing safe shelter, relief supplies and more to residents in Florida and surrounding states.
Michael is the most powerful hurricane to ever hit the Florida Panhandle, according to records dating back to 1851. As it moves inland, it is forecast to drop heavy rain later this week in the Carolinas where residents are still recovering from Hurricane Florence. Hundreds of thousands of people remain under evacuation orders and many schools and colleges are closed along with airports and ports.
You can help people affected by Hurricane Michael by visiting redcross.org today.
The Red Cross has mobilized hundreds of trained volunteers to help pre-position enough shelter supplies, including cots and blankets, to be able to support some 15,000 people after landfall. We're working with our partners to provide evacuees a safe place to stay. On Tuesday night, approximately 4,000 people stayed in nearly 70 Red Cross and community evacuation centers across Florida, Georgia and Alabama. With our partners, we're preparing to serve tens of thousands of meals per day once the storm passes.
P.S. Hurricane Michael is an extremely dangerous storm. The Red Cross urges everyone in its path to hunker down and take shelter. Be safe and listen to the advice of emergency officials. You can find shelters by calling 1-800-REDCROSS (1-800-733-2767), visiting redcross.org or by downloading the free Red Cross Emergency App.