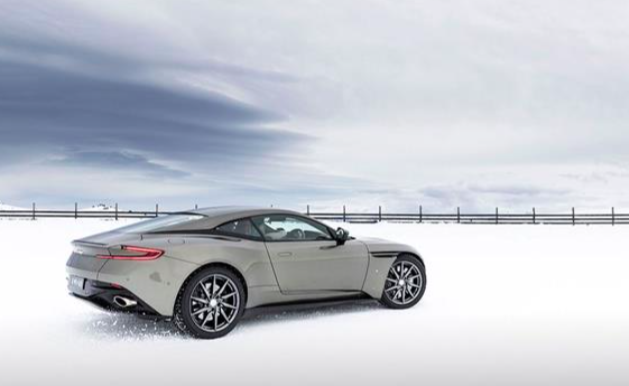 Organizers of the Los Angeles Auto Show's (LA Auto Show®)AutoMobility LA™ today announced that Laura Schwab, President of Aston Martin Lagonda of the Americas and Giovanni Palazzo, President and CEO of Electrify America, are among the experts headlining the packed event schedule for 2018. AutoMobility LA, taking place Nov. 26-Nov. 29 at the Los Angeles Convention Center, will provide a platform for media and industry professionals to witness auto-tech announcements, solo talks, panels, vehicle debuts, and participate in networking events.
Alongside solo talks with Schwab and Palazzo, the conference will include content from numerous leaders within both the automotive and technology industries. Ted Klaus, Vice President and Executive Engineer of Honda R&D Americas, will present a connected highway prototype that aims to reduce traffic congestion and collisions. Dr. Carsten Breitfeld, CEO and Co-founder of BYTON, will address how the brand utilizes artificial intelligence (AI) in the customer experience space. Ned Curic, Vice President of Amazon Alexa Automotive, will discuss the increasing importance of voice in mobility and how it will be an essential component for the autonomous future. AutoMobility LA will also feature debut vehicles from electric newcomers BYTON and Rivian on Tuesday, November 27 inside the Technology Pavilion.
Programming at the conference will also cover hot-button industry topics including new collaboration models for building cars of the future, blockchain in transportation, preparing highways for autonomous vehicles, changes in car design, electrification, autonomy, car-sharing, and more. Panels will last 30 minutes, allowing for a brief Q&A to take place following each session. Popular AutoMobility LA competitions and events like the Hackathon at AutoMobility LA, Securing Mobility Summit, the industry kick-off party, Top Ten Automotive Startups Competition and Green Car of the Year awards will also return.
In addition to its conference, AutoMobility LA will also offer exciting new events aimed at social and professional advancement. Women in Automotive will host a conference focused on educating and empowering the automotive community on thought leadership and trends that impact employment and sales growth. Guests may also attend the Marketing Automotive conference – an event created by MediaPost – where automotive marketing leaders share insights on how they are moving their business and industry forward. Also new for 2018 is the Car Design Forum, an event hosted byCar Design News, which offers auto industry professionals a unique chance to hear about the latest and most game-changing advances in tech, UX, AI and the future shape of the industry from the senior creatives who are leading the charge.
Attendees of AutoMobility LA will also be among the first to view global, North American and auto show debuts from auto manufacturers including BMW, Nissan, Porsche, Volkswagen and Volvo, among others. Following AutoMobility LA, all 2018 vehicle debuts will be on display at the Los Angeles Auto Show, which will be open to the public Nov. 30–Dec. 9.
To register for AutoMobility LA, please visit automobilityla.com/register
For more information on AutoMobility LA, please visit AutoMobilityLA.com.