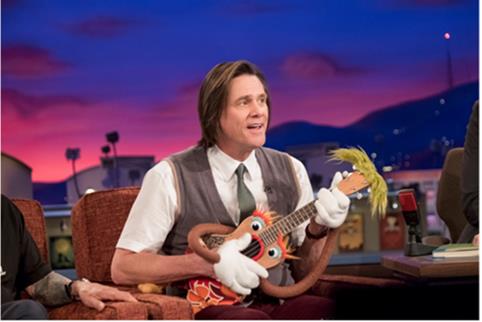 Wait, did someone say FREE? We'll take it.
SHOWTIME will be available to more than 71 million households during a Free Preview Weekend from Friday August 31 through Monday, September 3.
Viewers nationwide will be able to sample the network's award-winning programming on SHOWTIME, SHOWTIME ON DEMAND®, SHOWTIME ANYTIME® and select distributors' TV Everywhere portals. The Free Preview weekend will include early sampling of the series premiere of the new half-hour comedy KIDDING, starring Golden Globe winner Jim Carrey in his first series regular role in more than two decades.
SHOWTIME will also air full-season marathons of SHAMELESS ahead of the season nine premiere on Sunday, September 9 at 9 p.m. The fourth, fifth and sixth seasons of SHAMELESS will air on back-to-back days starting on Saturday, September 1 through Monday, September 3.
Free Preview Weekend viewers will have access to current and past episodes of critically acclaimed SHOWTIME original series including HOMELAND, SHAMELESS, RAY DONOVAN, WHO IS AMERICA?, THE CHI, SMILF, THE AFFAIR and THE CIRCUS, all available on SHOWTIME ON DEMAND and SHOWTIME ANYTIME.
Viewers can also catch up on the recent SHOWTIME Emmy® nominated series ahead of the Primetime awards, including the limited series PATRICK MELROSE and TWIN PEAKS and the docuseries THE FOURTH ESTATE. The network will also air over 300 feature films available on SHOWTIME ON DEMAND and SHOWTIME ANYTIME, including Baby Driver, Patriots Day, Captain Fantastic and The Edge of Seventeen. Documentary programming will include the SHOWTIME films LYNYRD SKYNYRD: IF I LEAVE HERE TOMORROW, ERIC CLAPTON: LIFE IN 12 BARS, LOVE MEANS ZERO and WHITNEY. "CAN I BE ME." For additional details and a full schedule of programming, go to SHO.com/freepreview.