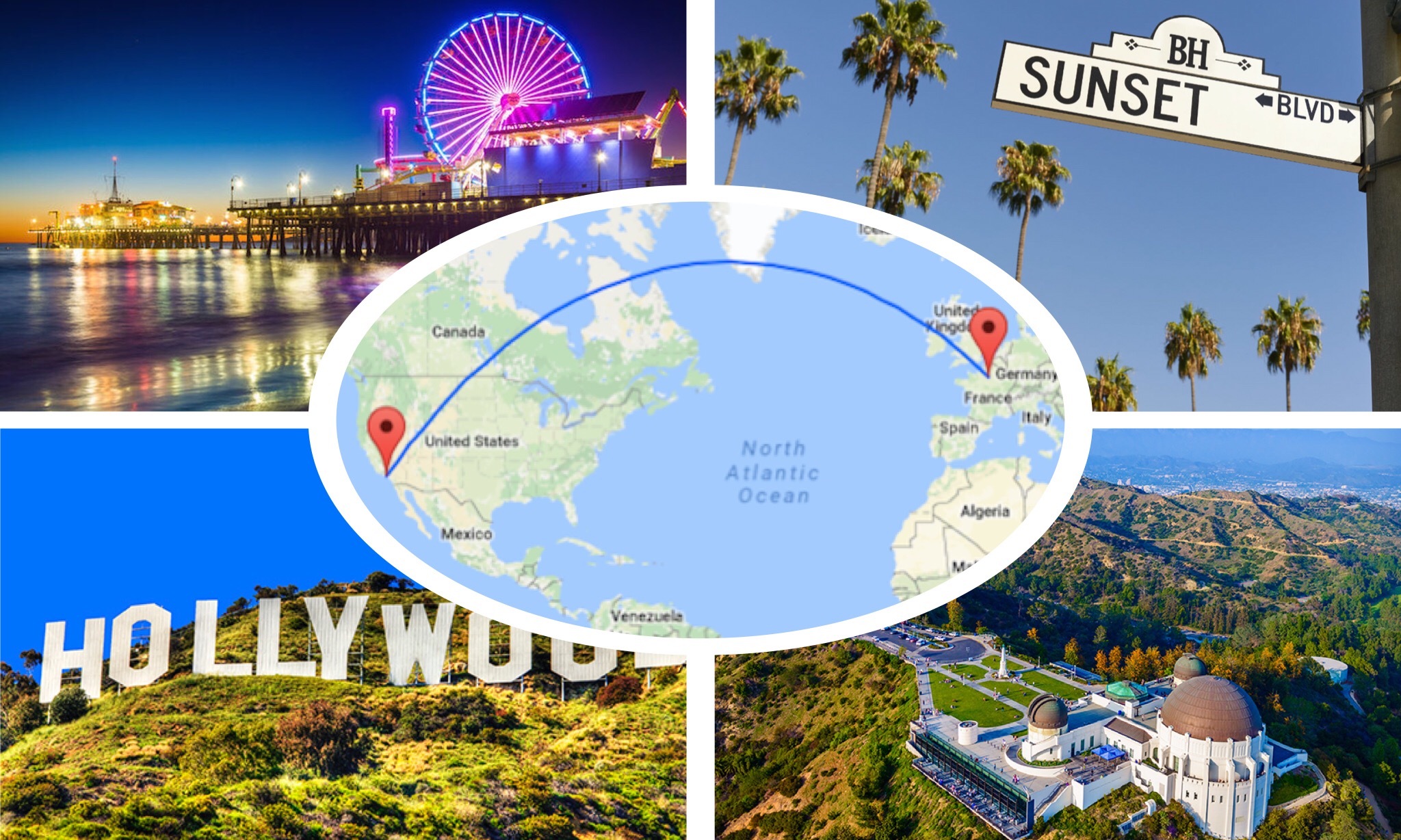 Coming from Courchevel, France in the region of Savoie, I always wanted to visit Los Angeles, California… a.k.a. The City of Angels! Luckily, my cousin Michele lives in the heart of Hollywood where all of the star action is.
As a student studying Tourism, I planned to check out the must-see places around the city. Here are my tips and a little history lesson along the way…
Starline Tours:
The best way to get to know any city is to take a tour! I hopped on a Starline Tour the first day. I would definitely recommend that you to take the tour when you first arrive, that way you have an idea of the city's landmarks and a quick overview of all the places you may want to visit during your stay.
I chose the Grand City Tour of Los Angeles, which is 5-hrs 30-mins long. It departs at 9:30 AM or 12:30 PM. This tour includes a stop in Hollywood for 30-minutes, where you see The Hollywood Sign, TCL Chinese Theatre, Hollywood Walk of Fame, and Dolby Theater. After that the bus goes to Beverly Hills. On the way we saw Miracle Mile, La Brea Tar Pits, L.A. County Museum of Art, Melrose Avenue, Paramount Studios and CBS Television. In Beverly Hills the bus stops for 15-minutes. It was wonderful to see where the famous film "Pretty Woman" starring Julia Roberts and Richard Gere was filmed. We saw the hotel and the luxurious Rodeo Drive.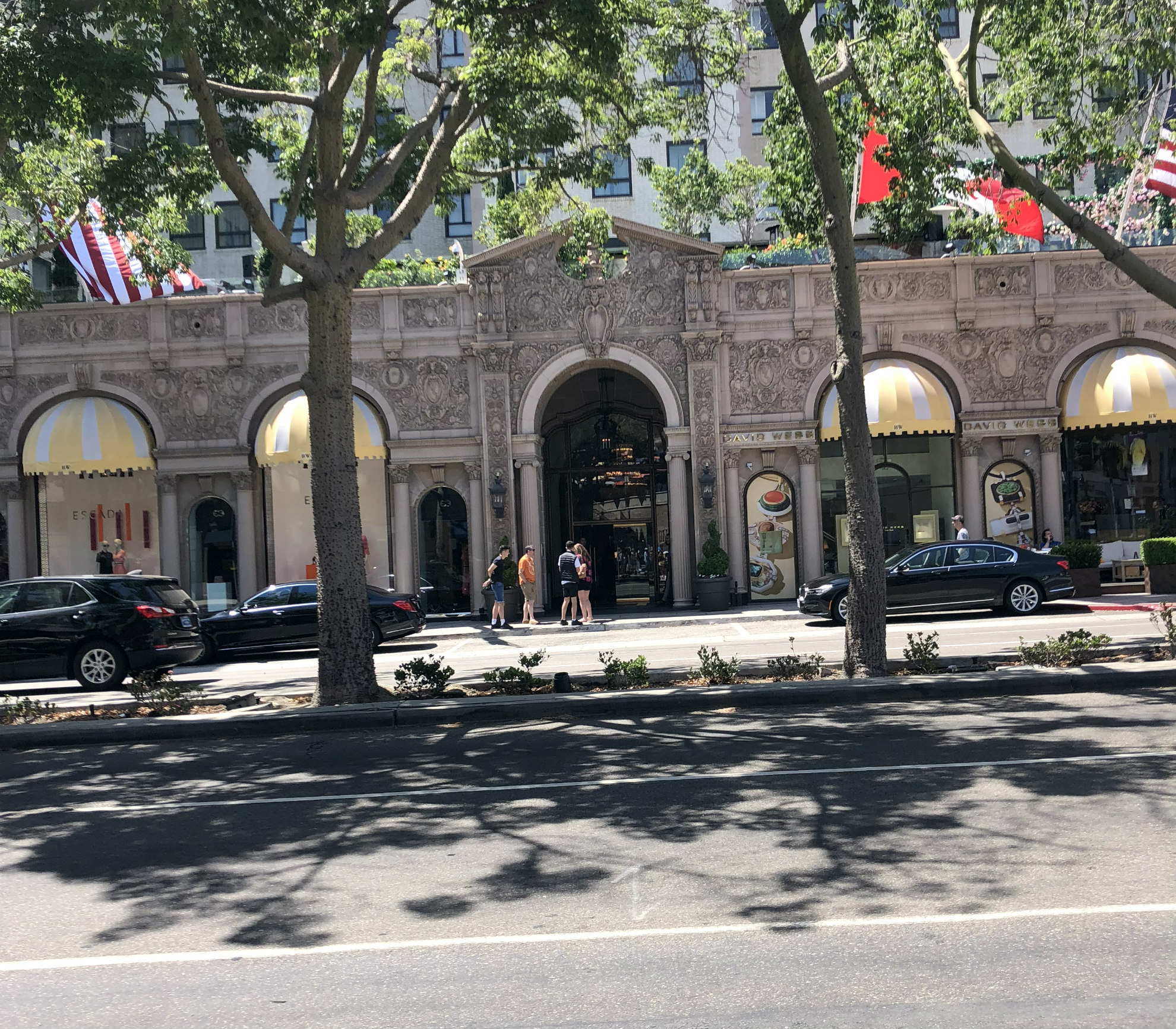 The bus stops for lunch at The Grove. Their Farmers Market has everything from Chinese to burgers, fish and chips, you name it. I had the burger and it was excellent! The lunch stop is followed by a trip down the renowned Sunset Strip, then to Downtown: Chinatown, Staples Center, Walt Disney Concert Hall, Microsoft Theater, and Cathedral of Our Lady.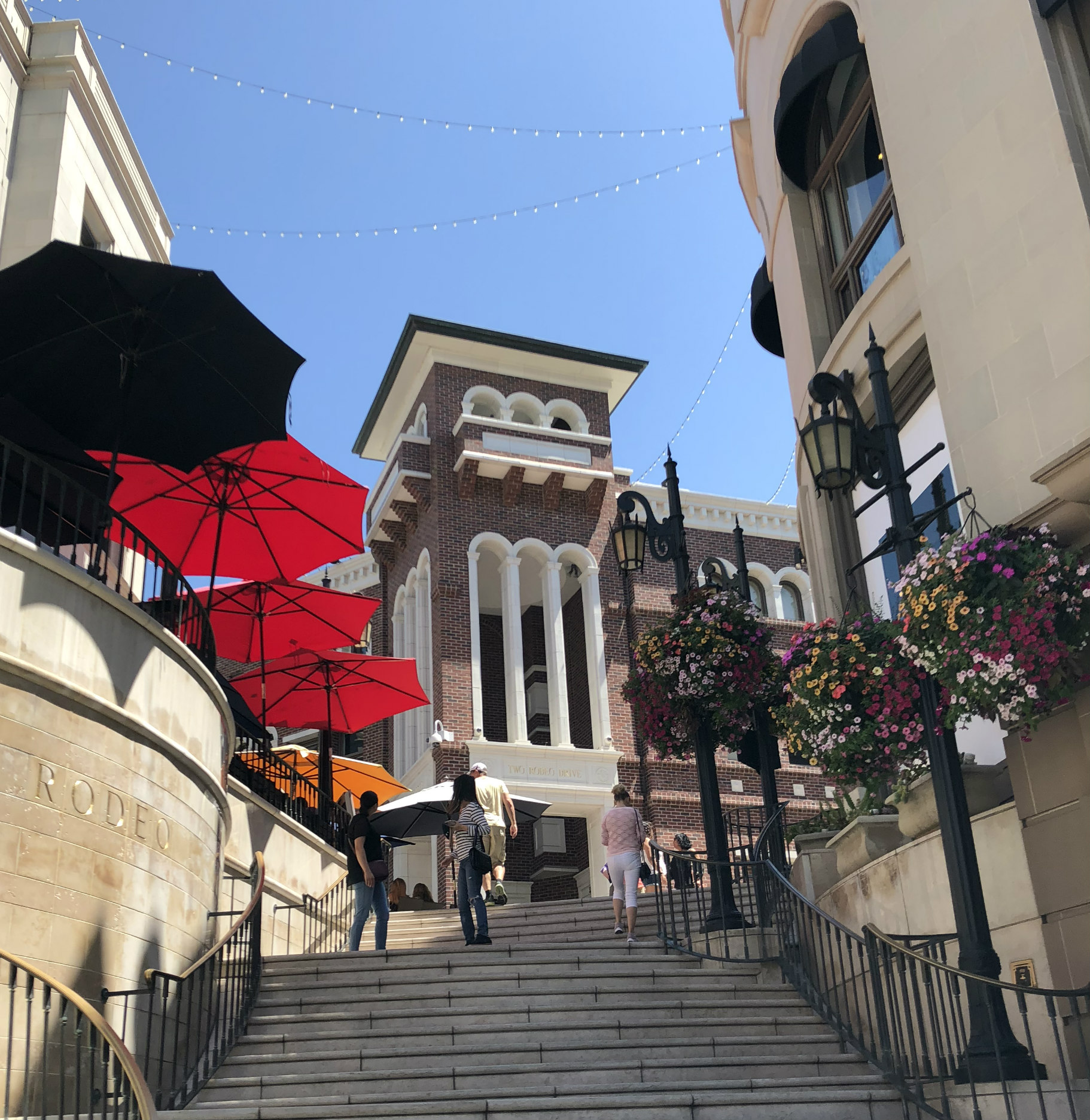 If you would like the tour narrated in another language, they have it in: Spanish, Portuguese, Chinese, Japanese, Korean, German, French and Italian. I chose to practice my English! The tour was a very good experience and allowed me to truly discover the city.
https://www.starlinetours.com/
Universal Studios Hollywood:
Did you know that Carl Laemmle opened the gates of the studio ranch, called Universal City in 1915? If you can believe it, the price for admission was 25 cents! At that time, Universal City was located on a 230-acre ranch in North Hollywood. In the 1930s, Universal developed into a powerhouse studio. The tour officially became known as the Universal Studio Tour in 1964!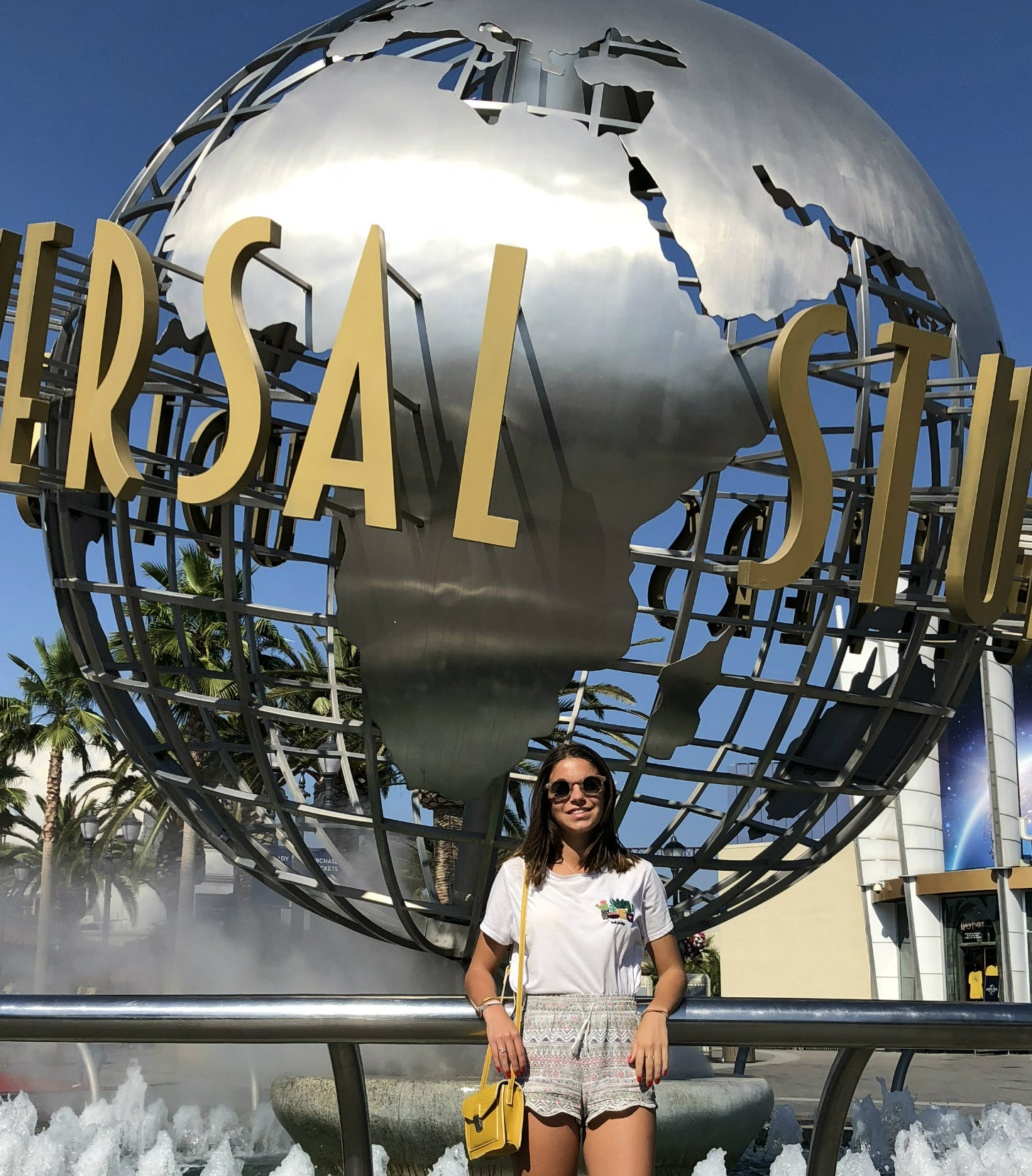 Today, it's at the top of every tourist, and even Angeleno's list. In fact, some Los Angeles residents told me that an annual trip to Universal is mandatory!
Universal has 11 rides and 3 shows. I definitely think that the best attraction is "Revenge of the Mummy" and "Jurassic Park." (Make sure you have your rain coat with you!) If you are a fan of Harry Potter, I recommend "Harry Potter and the Forbidden." It's so much fun, especially for fans of the franchise.
Other rides to add to your must-do list; "Despicable Me Minion Mayhem," "The Simpsons,", "Transformers" and the "Studio Tour" where you can see all of the film sets. I also saw the "Water World" show, which was very funny. For lunch, I stopped by the restaurant at the Minions' attraction and it was delicious!
https://www.universalstudioshollywood.com/
Knott's Berry Farm:
The third day I went to Knott's Berry Farm. In 2017, it was the tenth most-visited theme park in North America. The park features 35 rides including roller coasters, family rides, children's rides, water rides, and historical rides. The theme park sits on the site of a former berry farm established by Walter Knott, Cordelia Knott, and their family.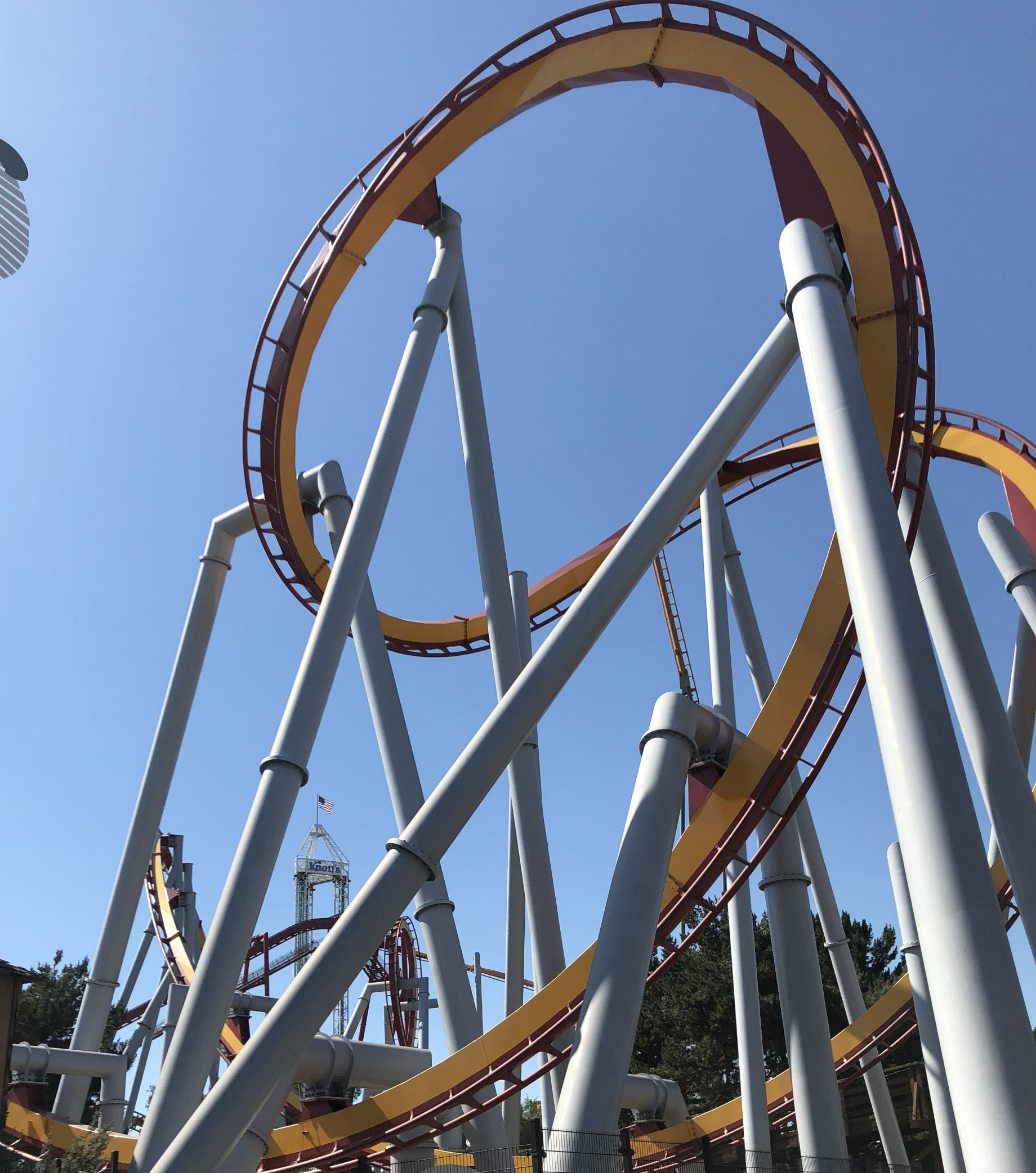 Based on the Western cowboy era, there are themed houses with entertainment inside divided into 5 parts. I definitely think that the best attraction is "Ghost Rider!" The wait wasn't long and it has plenty of startling scares! I also recommend "Bigfoot Rapids" in mud as you go down a river. It's so much fun.
Other rides to add to your must-do list: "Pony Express," "Calico Mine Ride," "Timber Mountain Log Ride,""Coast Rider,""Sierra Sidewinder" and "Wheeler Dealer Bumper Cars." Johnny Rocket is a delicious stop for lunch. Get the hot dog! If you want a day-long thrill ride, then Knott's Berry Farm is the place for you.
Madame Tussauds Hollywood:
Madame Tussauds is 200 years of extraordinary star-studded history. Millions and millions of people have flocked through the doors of Madame Tussauds since they opened their first Wax Museum over 200 years ago, and it remains just as popular as it ever was; with new celebrity wax figures unveiled every year.
So, who was Madame Tussauds? She was born in 1761 and worked for King Louis XVI's sister. In 1795, Marie married François Tussaud. In 1835 with her sons, she established a base in London at 'The Baker Street Bazaar.' The first museum opened on Marylebone Road in 1884, the second in Amsterdam, and the third in Las Vegas in 1999, which is the first in the U.S. The Hollywood location opened in 2009 with 18 around the world.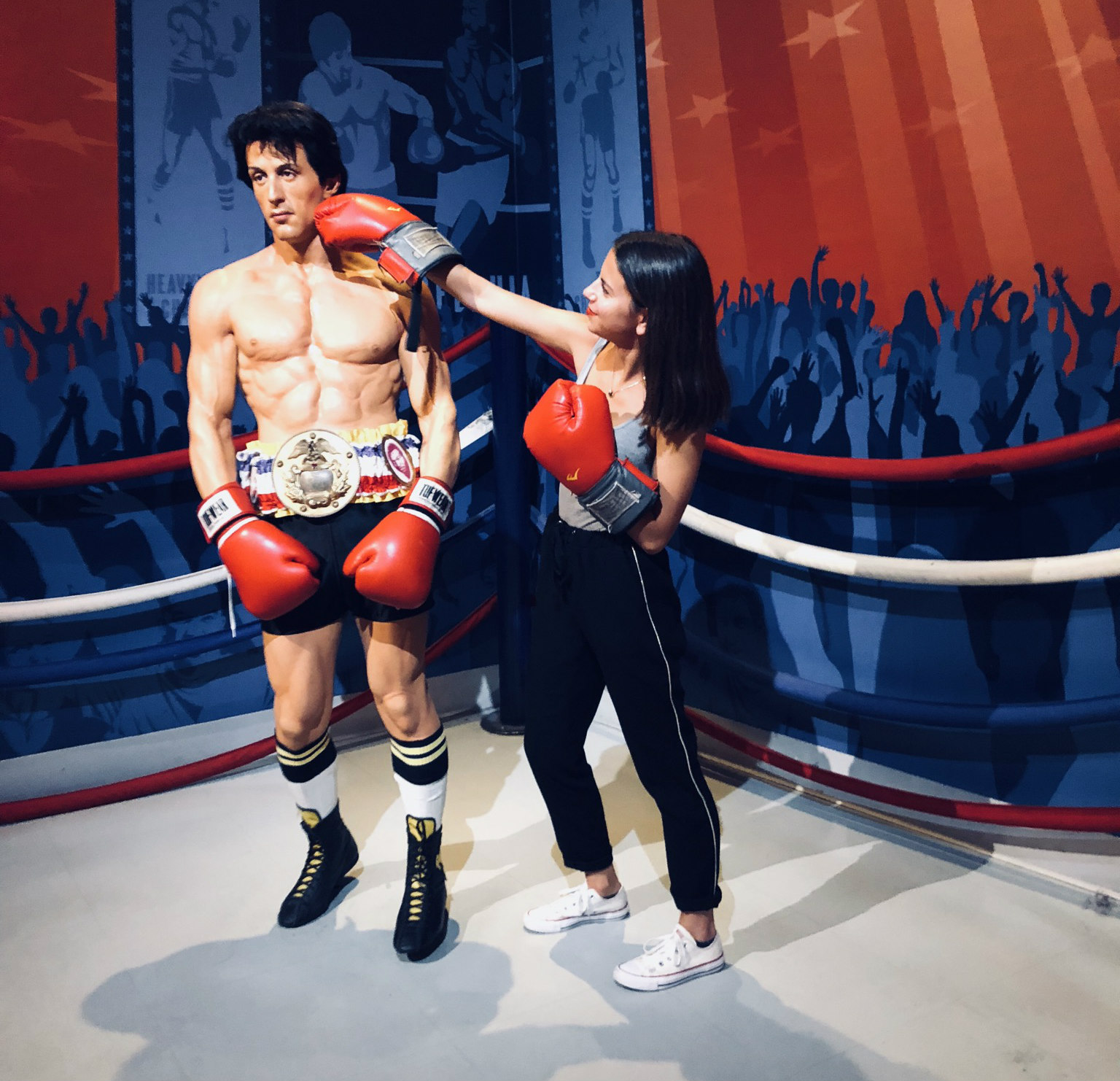 Madame Tussauds is a very good attraction; you can see lots of celebrities who look like the real thing! You have singers, actors and presenters …the most famous people. My favorite statues is Rocky and Johnny Depp! They have accessories and props next to the statues so that you can create a scene. I put on the boxing gloves and gave Rocky a good punch. And, of course, Johnny Depp is my favorite actor. Madame Tussauds is an amazing museum.
https://www.madametussauds.com/hollywood/en/
Griffith Observatory:
Griffith Observatory is an icon of Los Angeles, a national leader in public astronomy, a beloved civic gathering place, and one of southern California's most popular attractions. It's the most-visited public observatory in the world with 1.5 million visitors a year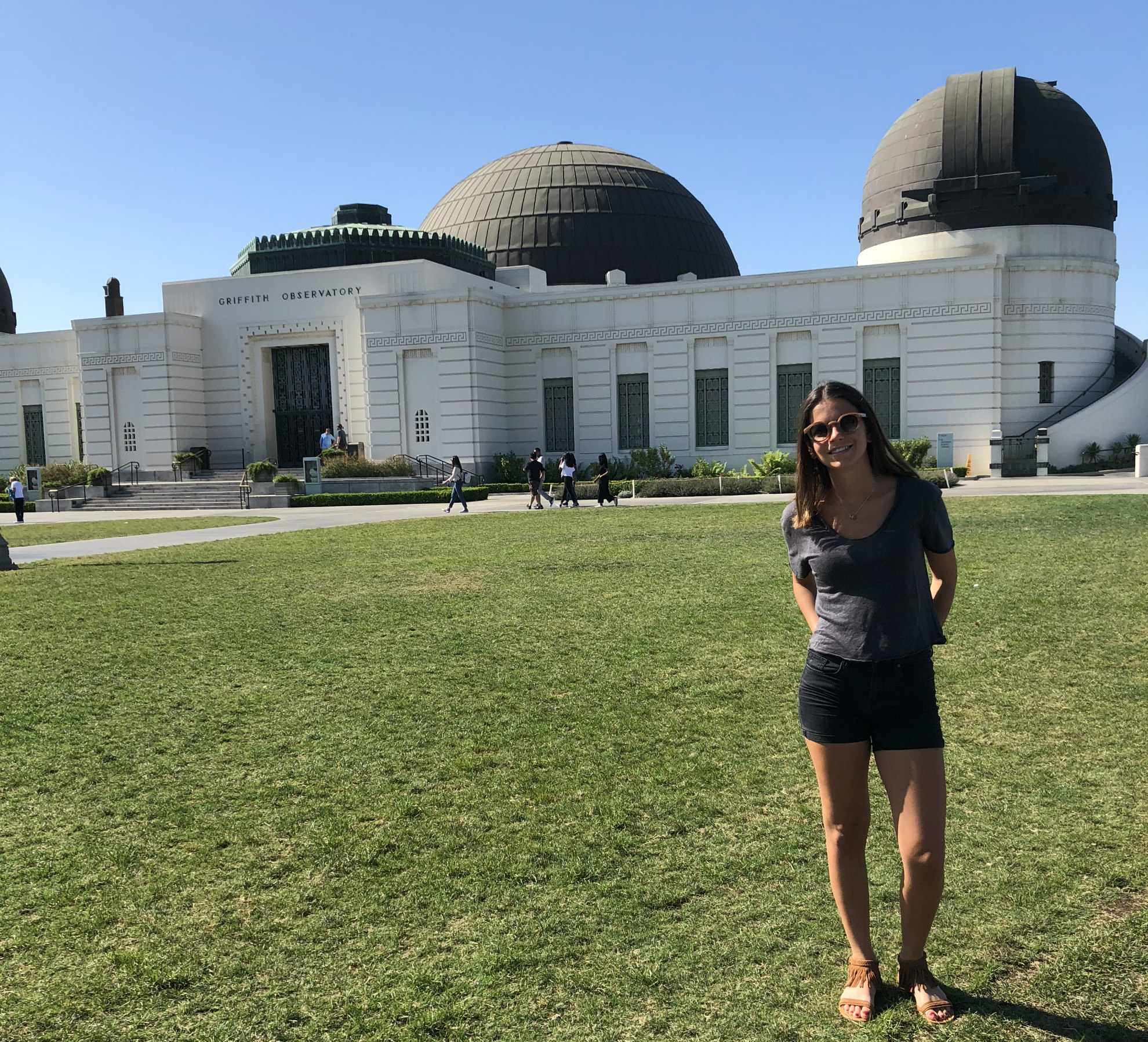 A free public telescope viewing is available each evening when the skies are clear and the building is open.
I went at 9:30 AM and there were already plenty of people, so I recommend you go early in the morning or in the evening to admire the sunset. Amazing views of the city!
http://griffithobservatory.org/
Olvera Street:
Olvera Street, known as "the birthplace of Los Angeles," is a Mexican Marketplace that recreates a romantic "Old Los Angeles" with a block-long narrow, tree-shaded, brick-lined market with old structures, painted stalls, street vendors, cafes, restaurants and gift shops. The street was created in 1930 "to preserve and present the customs and trades of early California."
Many of the merchants on Olvera Street today are descended from the original vendors. I visited at night for dinner and dined at the famous restaurant: Casa De La Golondrina. Sit at the café outside and enjoy a Margherita (virgin if you're under 21!) with a burrito.
Wisdom Tree / Hollywood Sign:
Although the sign's appearance and purpose have evolved over the years, its basic message remains the same: This is a place where magic is possible and where dreams can come true. Before Hollywood became the world's entertainment mecca, it resembled other west frontiers – a landscape of farmers, cowboys, prospectors, bandits, and mostly undeveloped land. All land north of Sunset Boulevard. In 1887, Mrs. Wilcox, wife of town founder Harvey Wilcox, met a woman on a train trip who referred to her Florida summer home, "Hollywood." She was so struck by the name that she suggested it to her husband. By 1915, America was officially film crazed, and Hollywood was shaping into the glamorous landscape we've come to know and love. Then Hollywood was officially crowned and the "Hollywoodland" sign was erected in 1923. Originally intended to last just a year and a half, the sign has endured more than eight decades – and is still standing strong.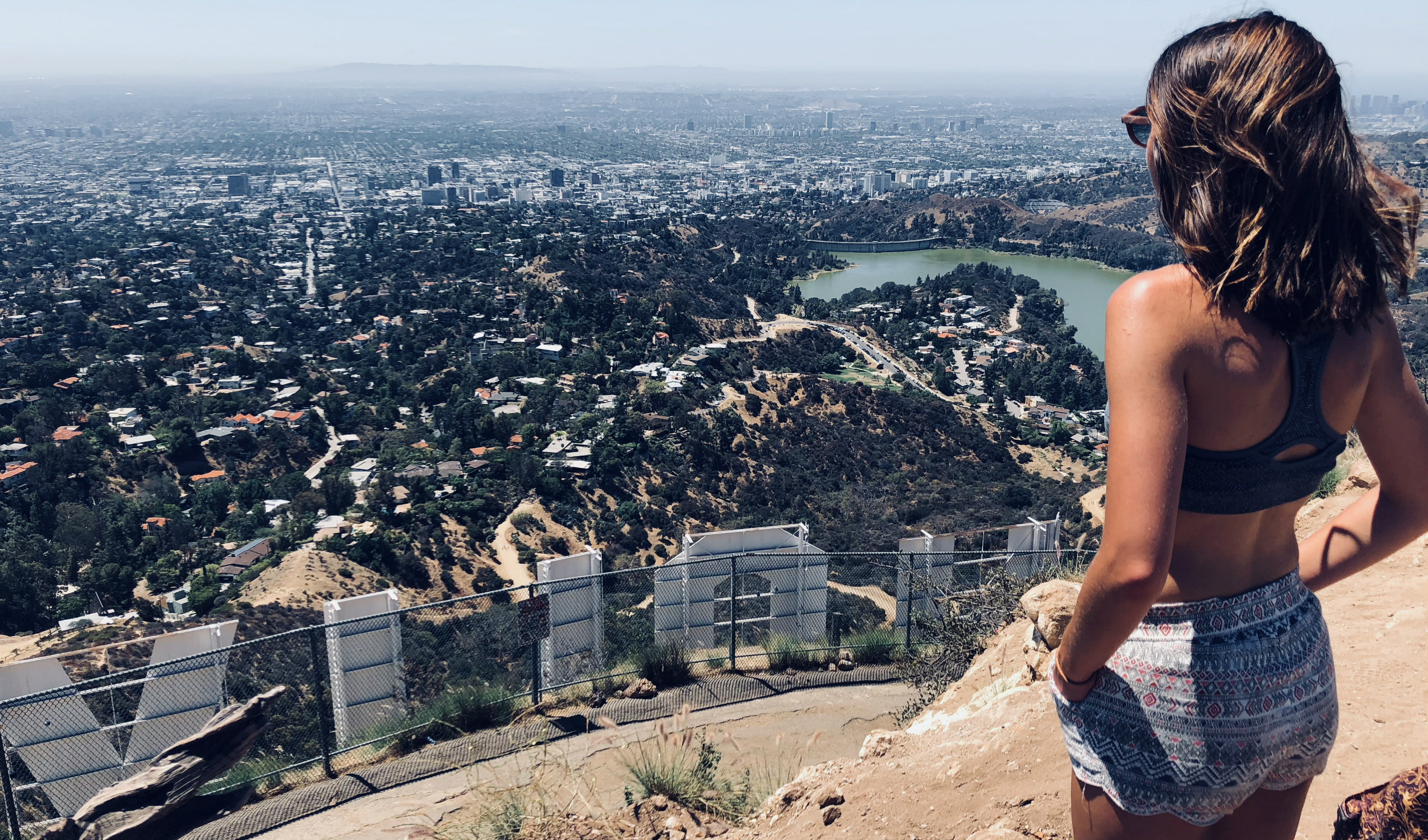 If you are a fan of hiking, the Hollywood climb is for you. You can take two routes, one shorter and one longer. I climbed for the longest way and it takes at least 1 hour. Wear your sneakers or hiking boots! The view is beautiful and you can see all of LA. I recommend you go very early in the morning so that it's not too hot. I went at 10:00AM and it was already very hot. Be sure to bring your water bottle and camera!
Malibu:
When you think of Malibu, you automatically think "home to the stars," surfers or even "Malibu Barbie!" But, for several thousand years, the region was home to the woven-branch curved homes of the Chumash people. The Native American tribe called it "Humilawo," which means, "The surf sounds loudly." The name "Malibu" is the result of many generations altering the original "Humilawo" moniker. Even at the beginning of Malibu in the 1929s, it was exclusive, with May Rindge deciding which Hollywood stars she would allow to build vacation homes there. Malibu Colony is now a private gated community inhabited by the likes of; Pamela Anderson, Jennifer Aniston, Jeff Bridges, Cher, Miley Cyrus, Leonardo DiCaprio, Bob Dylan, Lady Gaga, Tom Hanks, Pink…
Summer rentals in Malibu have also brought in captains of industry, tech innovators, artists, executives and royalty to California's most luxurious beach community which often is now referred to as "the Hamptons West" during summer months.
If you want to land on the beautiful beach of Malibu, I advise you to go early in the morning, because there is a lot of traffic and not many places to park. I had the opportunity to go to the beach and to get there; you walk in between the homes on the water. The beach is very quiet with few people and beautiful homes. This is a great place if you want to find serenity and a view of the coast of Los Angeles.
Santa Monica Pier:
Few traces remain today of Santa Monica's early history – home to Gabrieleno Indians and Spanish and Mexican ranchos. The town of Santa Monica was launched by two entrepreneurs: Colonel Robert S. Baker and Senator John P. Jones of Nevada. They purchased land along the coast, hoping to develop a prosperous industrial port. But the new city has taken a new direction as a beach resort and an attractive place to live and lunch… which is what I did! The iconic Santa Monica Pier, which was built in 1909, has a glorious historic landmark carousel.

"The Lobster" is the perfect restaurant to eat at off of the Pier. Delicious seafood; I recommend the crab cakes! After, you can take a walk down the Pier and enjoy the games.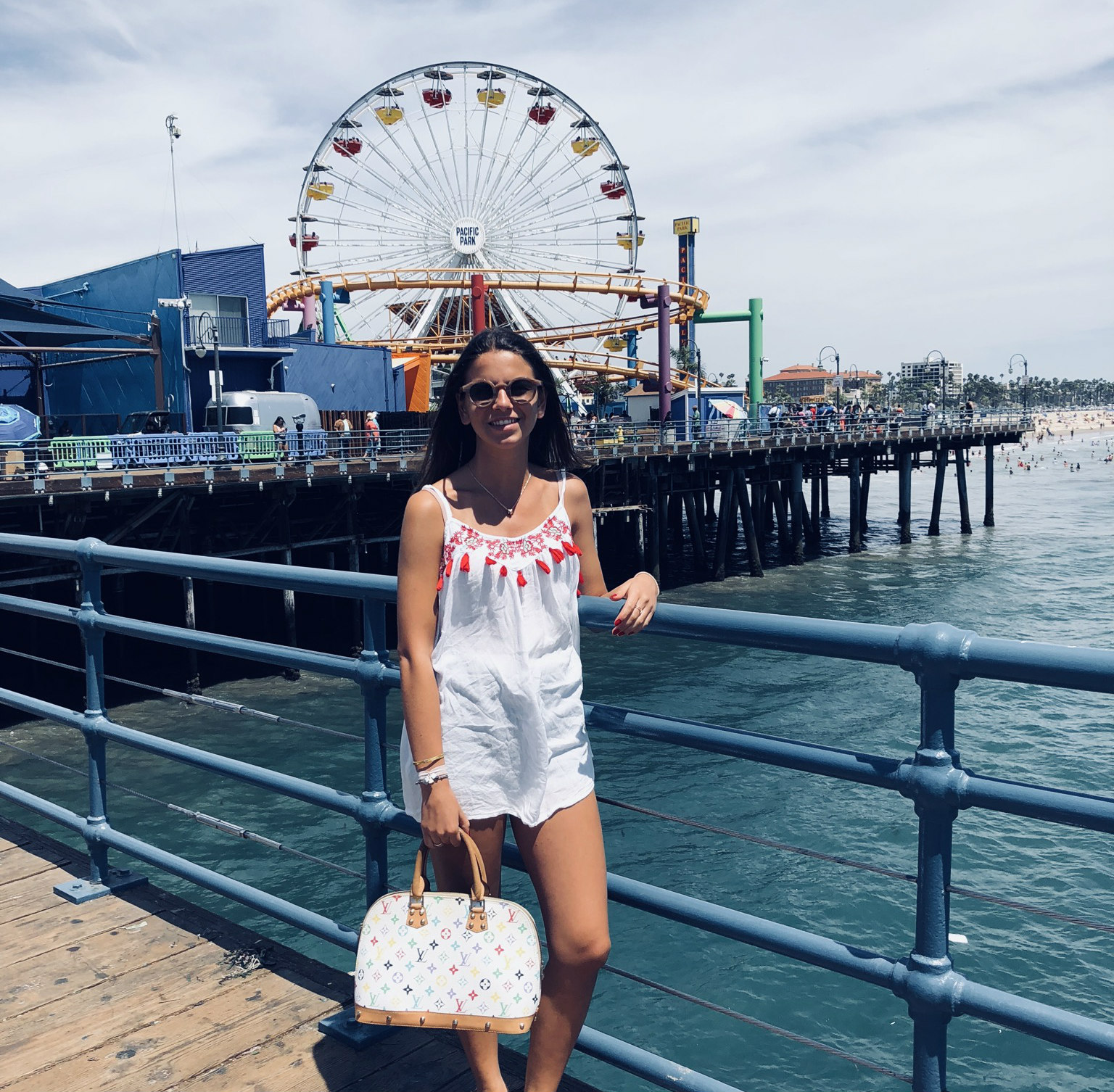 I even got a taste of Hollywood accompanying Michele to the Honest Beauty event with actress, Jessica Alba and celebrity makeup artist Daniel Martin! Merci, Michele for being such a wonderful host and giving me a true taste of the city.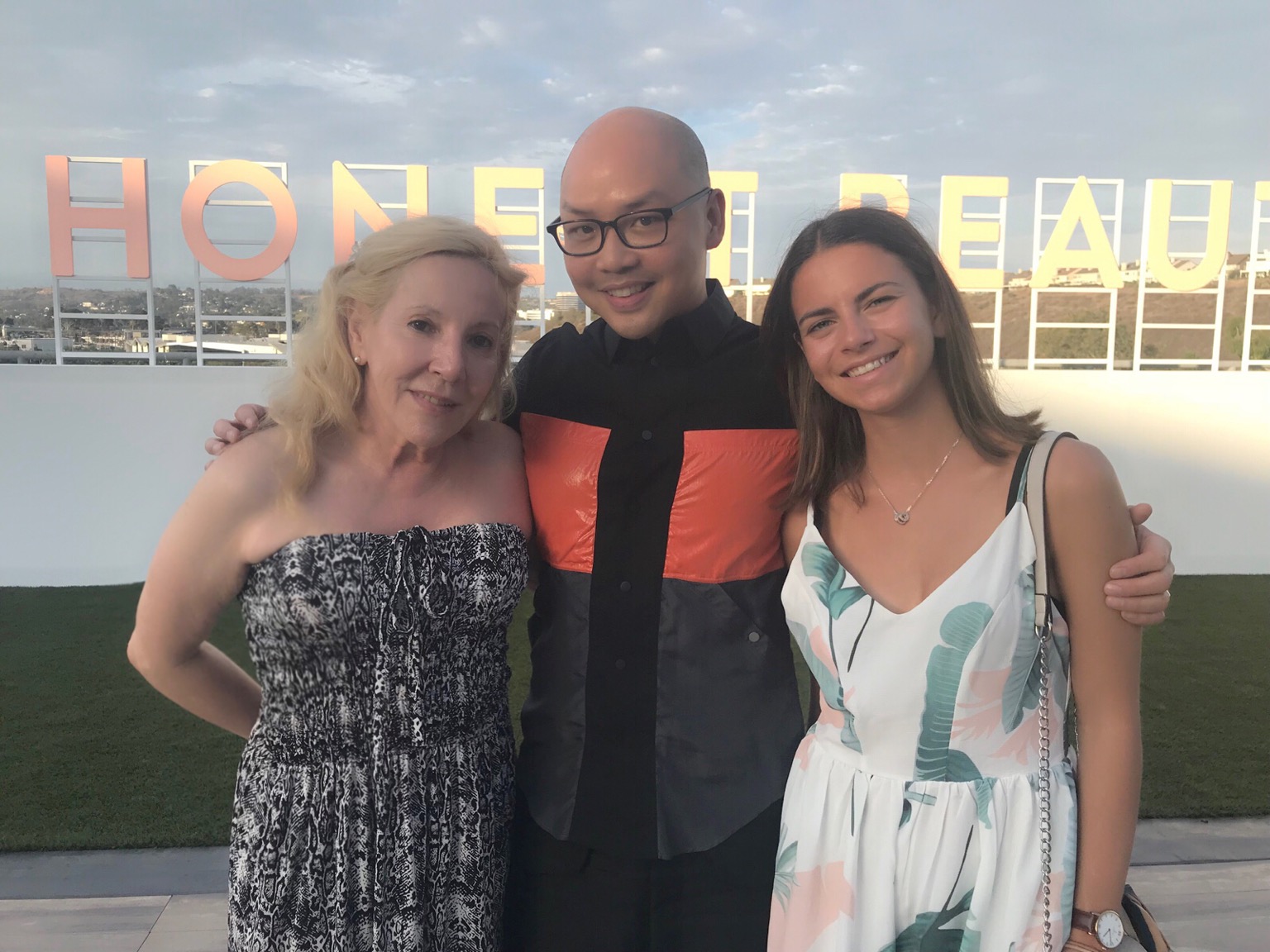 Michele Elyzabeth, Daniel Martin and me!
In conclusion of my stay in Los Angeles, I would say that it is a great city with so many things to do! I had an amazing stay, and I think I'll have to come back next year to continue discovering this city that has so much to offer.