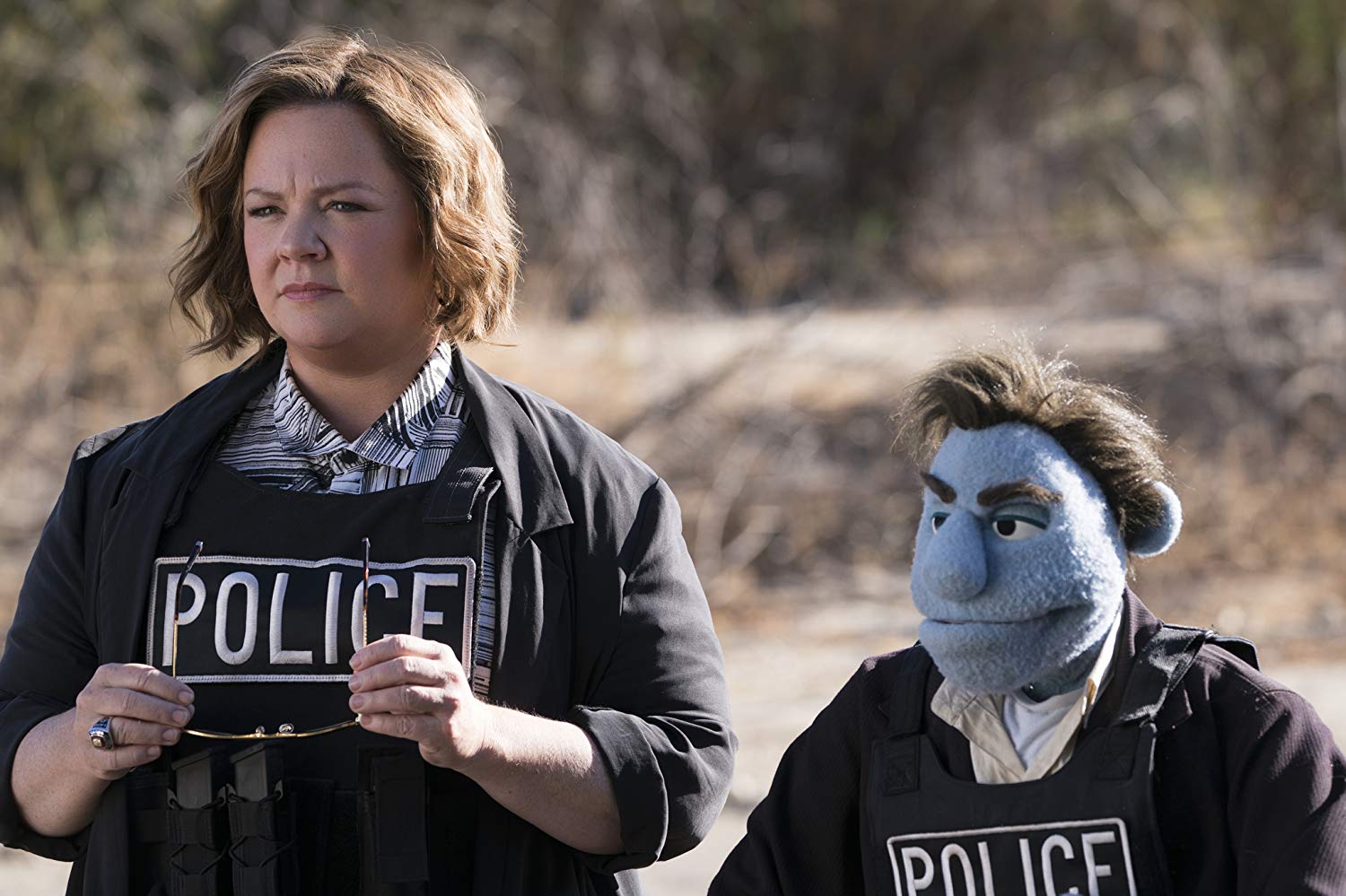 What happens when you mix together a buddy cop comedy, a film noir and a bunch of crude puppets making one-note jokes? That's the question posed by "The Happytime Murders," a harmlessly dumb, decidedly R-rated entry from The Jim Henson Company starring Melissa McCarthy, Maya Rudolph and Elizabeth Banks.
Directed with gleeful lewdness by Brian Henson (Jim's son), and featuring a devoutly dirty script by Todd Berger, this perverted puppet flick is lowbrow humor in its purest form, and its enjoyment level will depend entirely on audiences' willingness to embrace its unhinged idiocy. Mostly focusing on crude puppet laughs but also sending up the whodunit genre to amusing effect, this humorous hybrid of puppets and people, comedy and cop drama is strictly for the stoner crowd. Brimming with gross-out humor centered on sex, drugs and violence of the puppet variety, this feature-length redundant joke struggles to sustain audience interest with its strained hardboiled detective narrative, but masks its missteps with R-rated mayhem.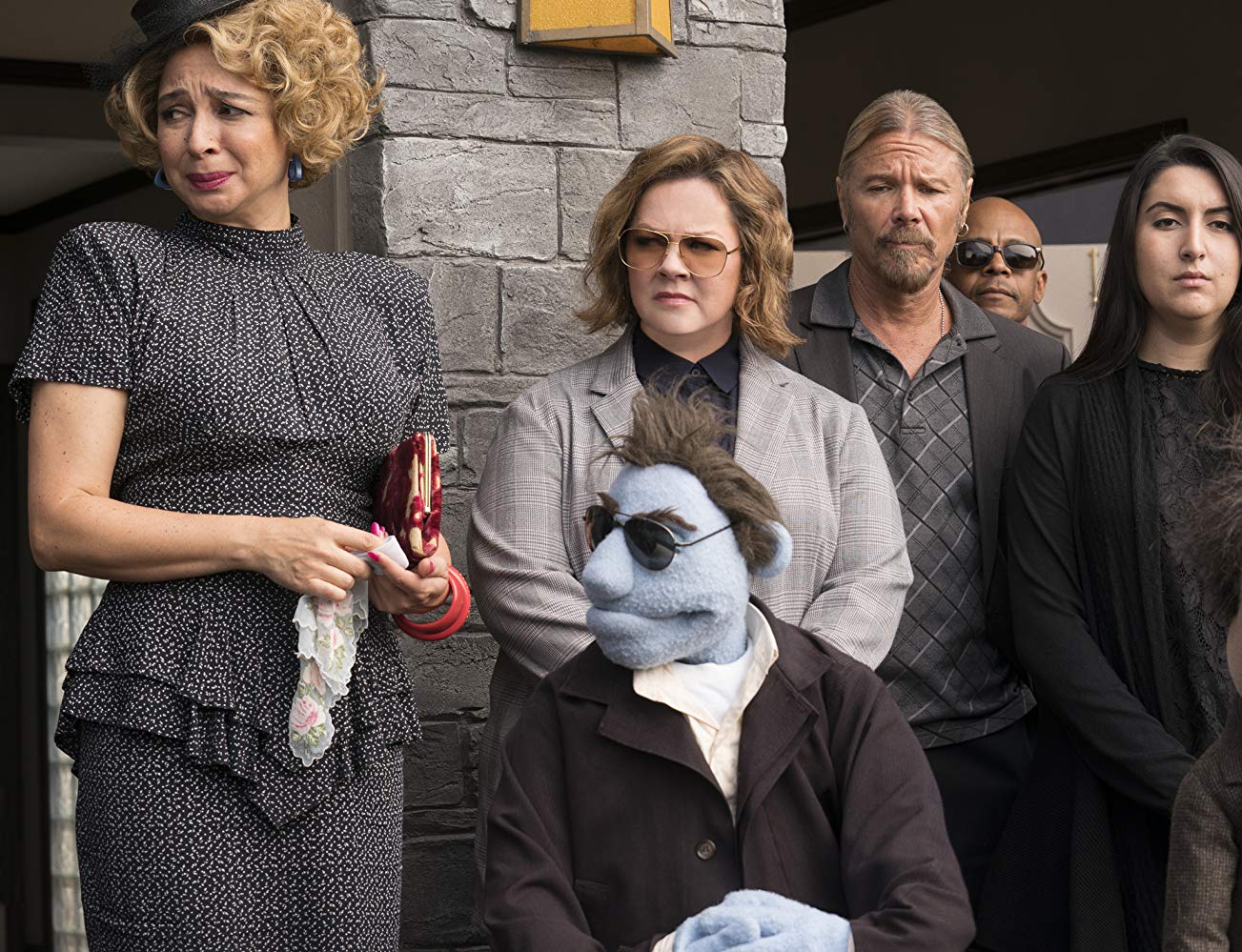 Set in a Los Angeles inhabited by humans and puppets alike, "The Happytime Murders" centers on senior LAPD detective and sugar addict Connie Edwards (Melissa McCarthy) and her uneasy relationship with former puppet partner, Phil Phillips (Bill Barretta). Kicked off the force due to a civilian shooting scandal, and now working as a private investigator in the lowly puppet sector, Phil is reunited with Connie when he happens upon the scene of a coldblooded puppet massacre while investigating a woman's extortion claims.
After learning that one of the victims was a cast member of the beloved "Happytime Gang" TV show, the combative former partners reluctantly team up to investigate the crime. When another cast member turns up dead, they find themselves in the midst of a massive conspiracy involving syndication deals, shady TV producers, puppet prostitutes and sadistic sucrose dealers.
"The Happytime Murders" revolves entirely around the idea that puppets behaving badly is funny – a perfectly reasonable premise for a sketch, but when stretched to feature length, the concept quickly wears thin. Still, even if most of the humor is mindless and vulgar for vulgarity's sake, Todd Berger's script satirizes the detective genre just enough to elevate the proceedings beyond puppet profanity alone. And while the barrage of toilet humor and puppet sex only goes so far, and some of the jokes involving guns and drugs are borderline irresponsible, director Brian Henson still manages to achieve a kind of spirited raunchiness that, while far from impressive, is at least commendable for its commitment to crudity.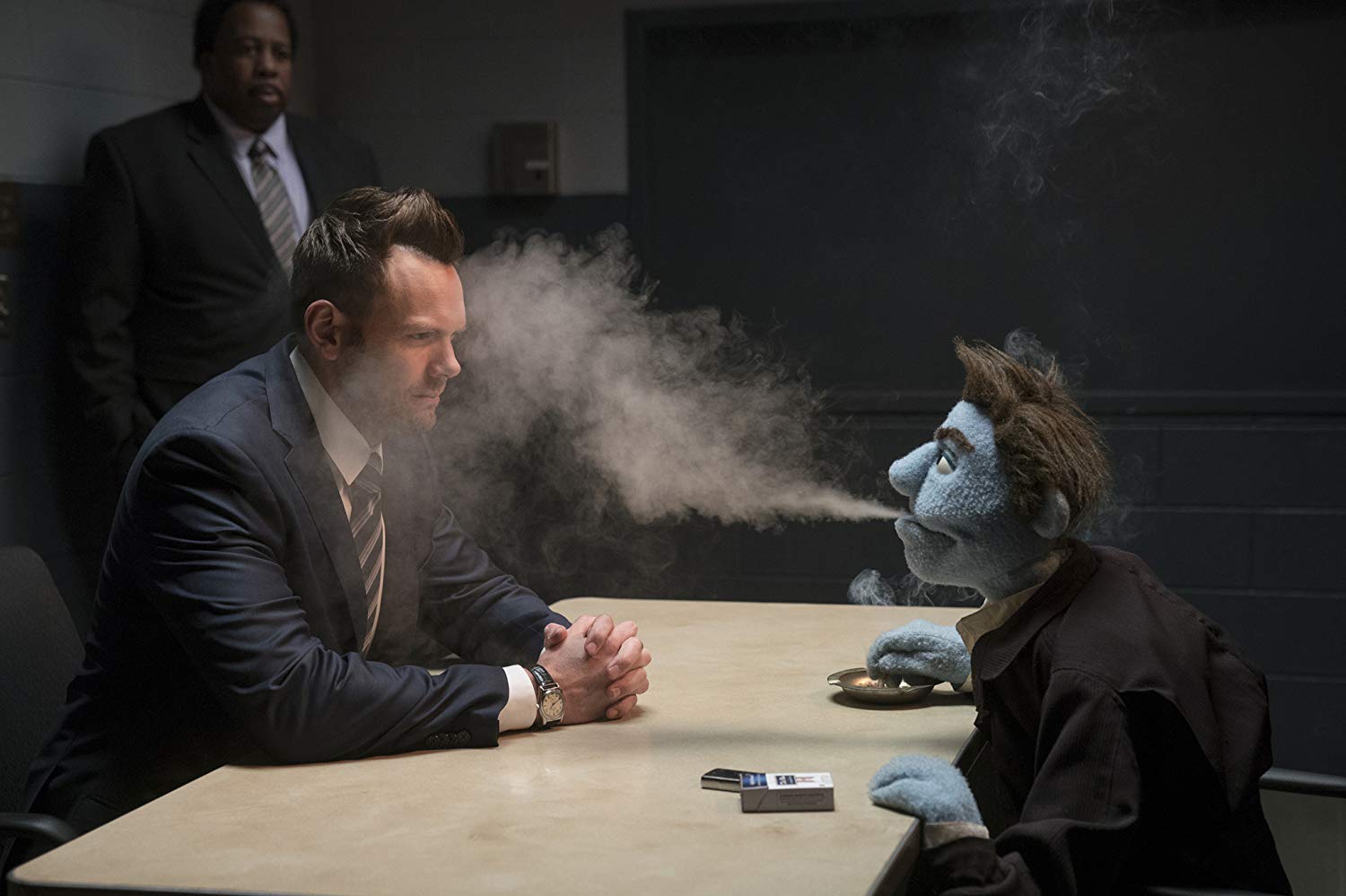 As the curse-spewing detective and sugar fiend Connie Edwards, Melissa McCarthy is given ample room to improv her way through much of the proceedings, and she's at her best when playing alongside her puppet in arms, Phil, played with brio by Bill Barretta. Maya Rudolph and Elizabeth Banks prove themselves equally capable puppet scene partners as Phil's secretary and former flame, and Joel McHale scores some laughs oas a dimwitted FBI agent, but it's McCarthy's show, and she commits to the nonsense enough for the audience to follow suit.
If your expectations are low and your consumption of THC is high, "The Happytime Murders" just may be the movie for you.
By Lucas Mirabela
Running Time: 91 minutes
Rated R for strong crude and sexual content and language throughout, and some drug material.
https://www.thehappytimemurders.movie