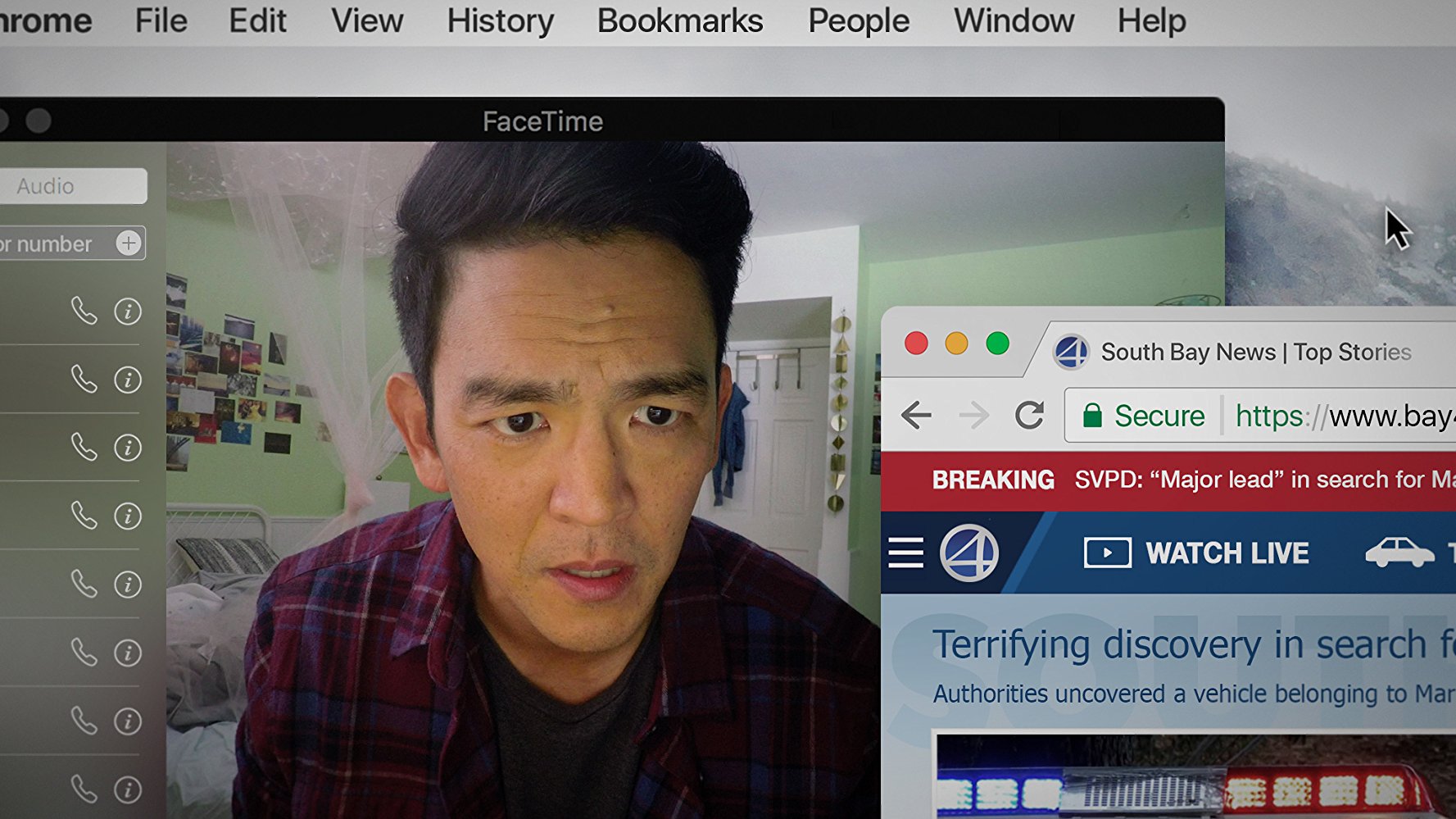 When his sixteen year-old daughter goes missing, a desperate San Jose father uses her digital footprint to investigate her disappearance in "Searching," an engaging thriller that employs a novel cinematic approach to camouflage a fairly conventional storyline, starring John Cho, Debra Messing and Michelle La.
Directed by first-time feature director Aneesh Chaganty from a script he co-wrote with Sev Ohanian, this sufficiently sinister thriller utilizes "modern tools of communication" – texts, emails, social media accounts, Skype sessions, etc. – to weave a narrative that is both visually and psychologically stimulating, even if it makes some missteps along the way. By employing the modes of communication that modern moviegoers have grown accustomed to in their daily lives, Chaganty succeeds in drawing viewers even further into the mystery at the heart of "Searching," even if at times the approach feels overworked and manipulative. More of a successful experiment than a groundbreaking approach to filmmaking, "Searching" will please the thriller crowd while serving as a showcase for lead actor John Cho, who impresses from start to finish and is front and center in virtually every scene.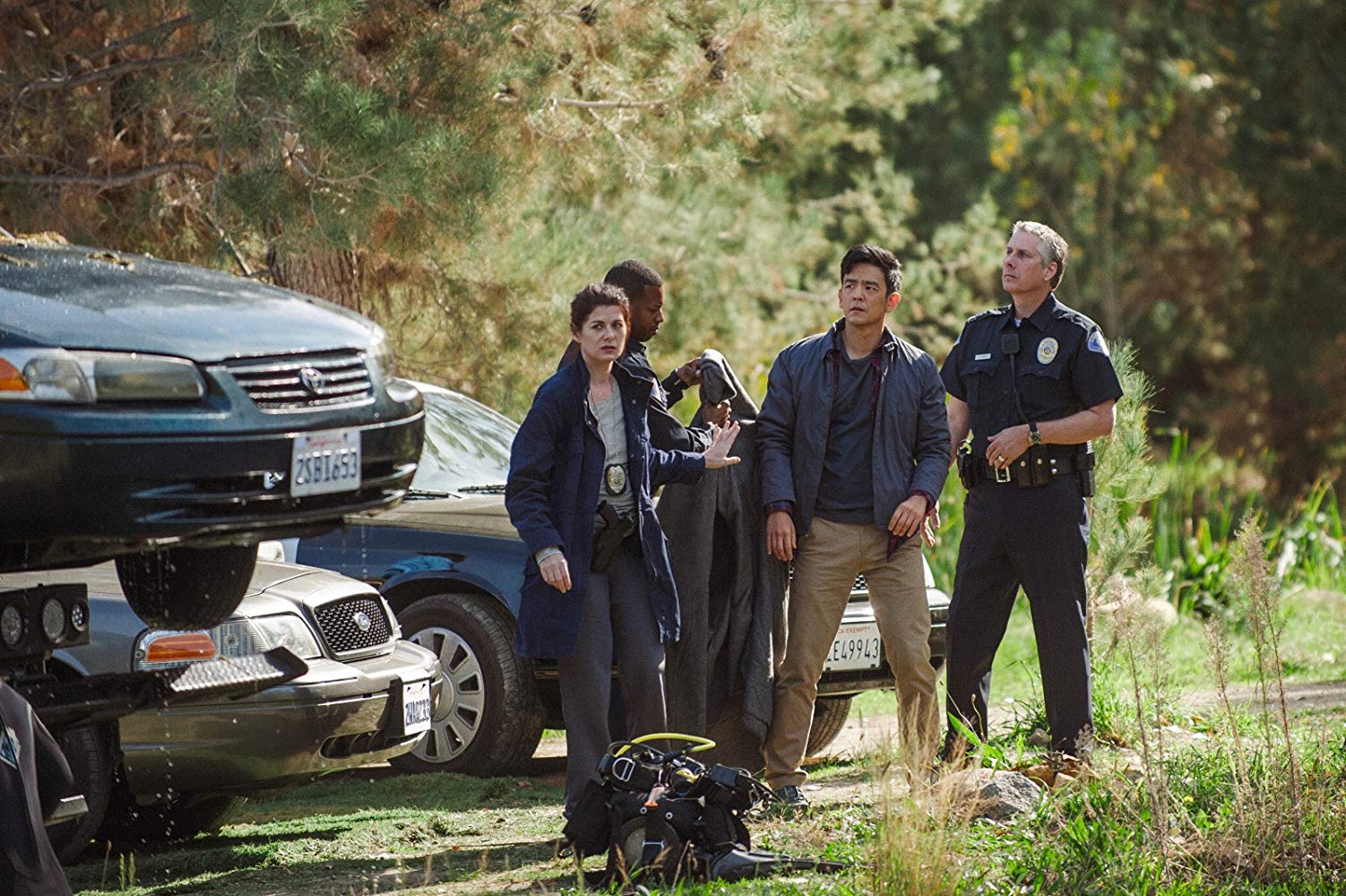 In "Searching," Cho plays David Kim, a single father raising his seemingly normal sixteen year-old daughter Margot (Michelle La) in San Jose. One night, after telling her dad that she'll be out late in a study group, and after making three mysterious calls to him in the middle of the night, Margot goes missing. It takes awhile for David to gather that something is amiss, but when he does, he files a missing persons report, and an investigation is launched by a single-minded detective named Rosemary Vick (Debra Messing).
After gaining access to Margot's computer and social media accounts, it begins to dawn on David that he knows precious little about his daughter's life and identity. Consequently, when the case of Margot's appearance stalls out, David launches an investigation of his own, using the modern tools at his disposal to probe the true identity and potential whereabouts of his daughter. As David delves deeper into his daughter's disappearance, he makes some startling discoveries about those closest to him.
With their crafty but imperfect script, screenwriters Chaganty and Ohanian tap into the primal concept of protecting one's child and wrap it into a narrative that exploits the notion that we increasingly live our lives through our digital screens. It's the cinematic exploration of this concept that makes "Searching" stand out as innovative, less so for the plot itself, which is not without some holes and moments of emotional excess. Adding to the aforementioned excess is the score by Torin Borrowdale, which is too often overbearing and obvious. However, the camerawork by Juan Sebastian Baron effectively mimics the modern modes of communications while the standout editing by Nick Johnson and Will Merrick nicely weaves all the various formats into a satisfying whole.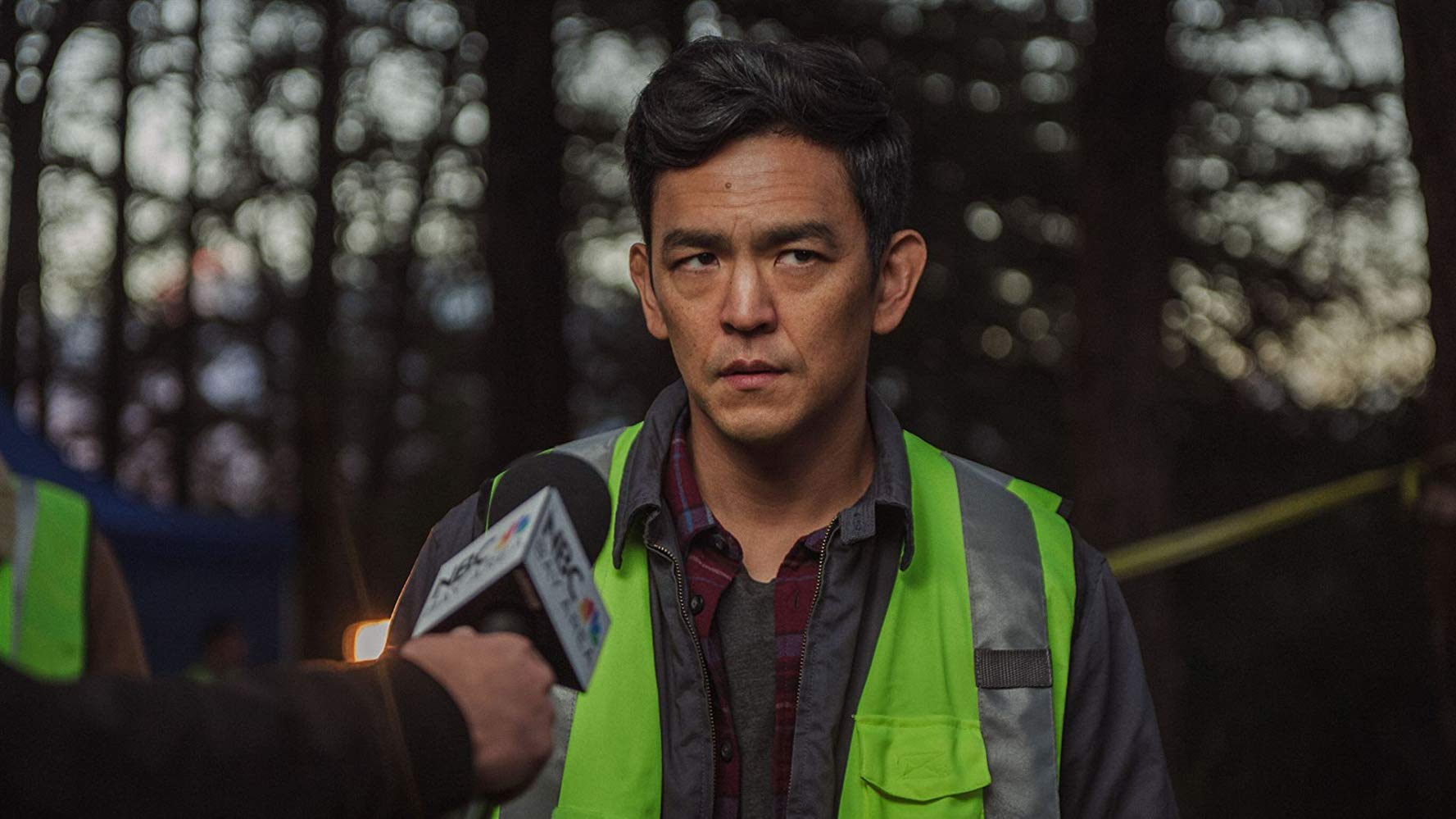 Considering that much of the acting is carried out directly into a computer screen, Chaganty manages to score some solid performances out of his cast, most notably John Cho as Margot's desperate father. Best known for comedic roles like Harold in the "Harold and Kumar" series, Cho is an intriguing presence at the story's center who proves himself more than capable in the dramatic arena. Playing the dogged detective assigned to the case, Debra Messing seems less comfortable with the unfamiliar format than some of her castmates, occasionally veering into overacting territory. As for the others, as the missing Margot, Michelle La turns in a perfectly enigmatic performance that keeps audiences on its toes, while Joseph Lee excels as David's stoner brother who has some secrets of his own.
Despite the familiar setup, "Searching" is a compelling whodunit told in refreshingly innovative fashion.
By Lucas Mirabella
Rated PG-13 for thematic content, some drug and sexual references, and for language.
Running Time: 102 minutes