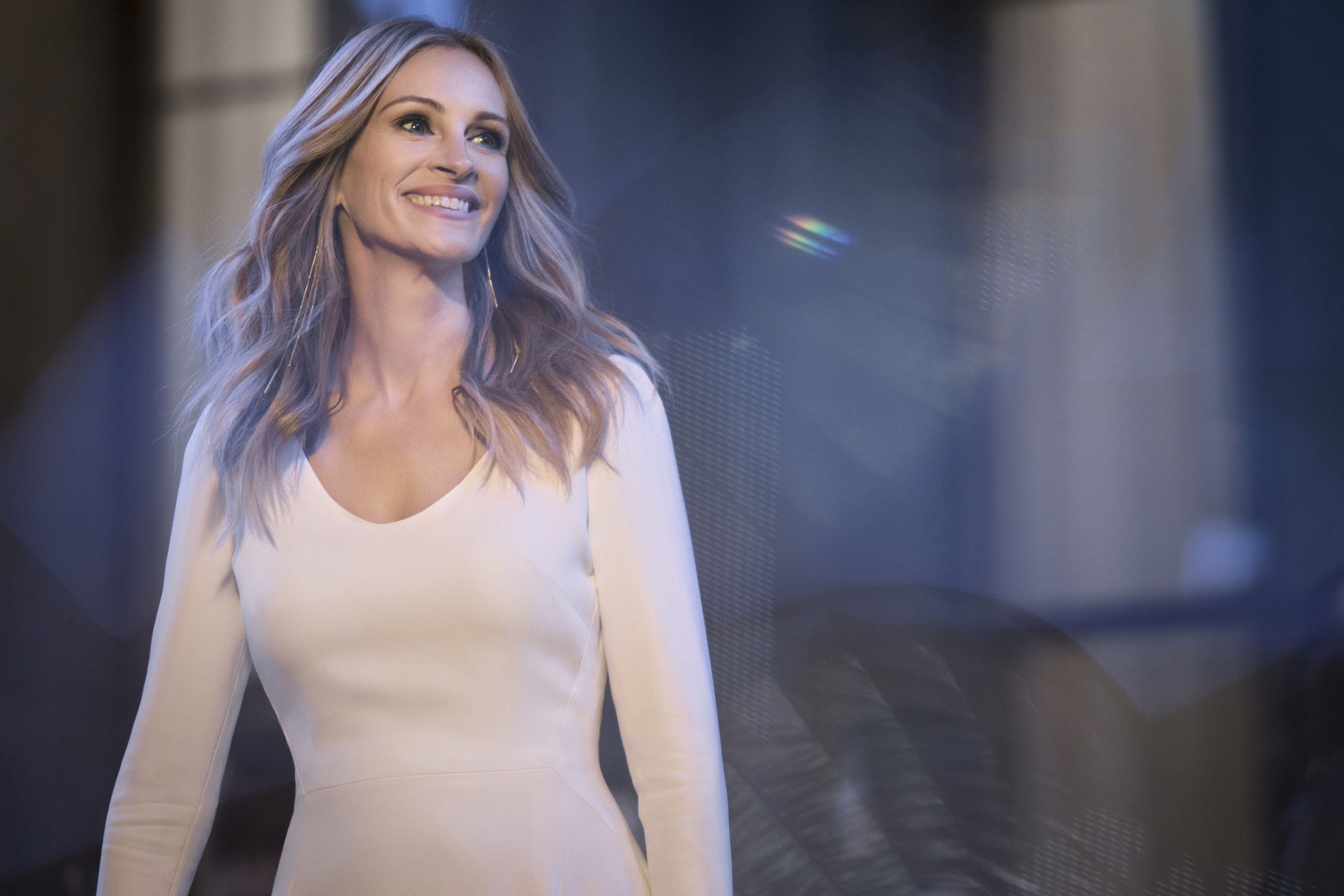 Lancôme unveils the new declaration film for La vie est belle: happiness is at its most real when shared.
THE FRAGRANCE OF HAPPINESS SHARED
Launched in 2012, Lancôme's scent La vie est belle captures a femininity that's free-spirited and fulfilled. Julia Roberts perfectly embodies this first gourmand iris fragrance for women. La vie est belle was iconic from the outset. It is the number two fragrance in the United States, number one in Europe and the third best-selling fragrance in the world1.
In 2012, Julia Roberts invited us to be happy by breaking free from conventions. In 2016, she led the way down the path of happiness. Now, in Bruno Aveillan's new La vie est belle film, Julia Roberts encourages us to share our bliss and multiply its effects.
THE NEW DECLARATION FILM
Who will you make happy today? A new chapter, a new definition of happiness: the irresistible spirit of this new campaign is there to be shared, like a new life philosophy.
The film opens with Julia Roberts on the Trocadero esplanade. The guests look elegant, but their minds are elsewhere. They seem preoccupied, even annoyed. Julia Roberts moves among them, going up to the water sculpture and getting splashed. Surprised, she bursts out laughing, but the people around her don't react, remaining indifferent. So she decides to slip off her heels and play with the water. Her iconic smile – that manifesto of supreme happiness – spreads infectiously. The ripples in the water follow her movements, and the drops of water sprinkle like little beads of pure bliss.
With just a simple gesture, or a smile, Julia Roberts suffuses the space around her with happiness. Discreetly slipping a rose into the hand of a man arguing with his companion… Inviting a woman deep in thought to join in the group… Convincing a businessman to put away his smartphone and be in the moment with his wife… In these moments, Julia Roberts helps transform the ordinary into the extraordinary: happiness is even truer when it's shared.
Julia Roberts gives off a sense of heartfelt happiness that would melt the coldest heart. With this new chapter, Lancôme reasserts its deep and sincere connection with women, and the vision of universal, free-spirited femininity that La vie est belle is such a lovely declaration of.
La vie est belle represents a choice. The choice to live one's life and fill it with beauty. It's pure happiness, captured by Anne Flipo and Dominique Ropion – a balance of rich simplicity that mingles the nobility of iris with the depth of patchouli and the nostalgia of a gourmand accord. The bottle that holds it was inspired by Armand Petitjean's idea, back in 1949, of capturing a woman's smile in a bottle, as if sculpted in crystal.