Happy Birthday to one of the greatest artists of all time! To celebrate MADONNA's 60th birthday, she is giving back. Join her cause and read all about MALAWI!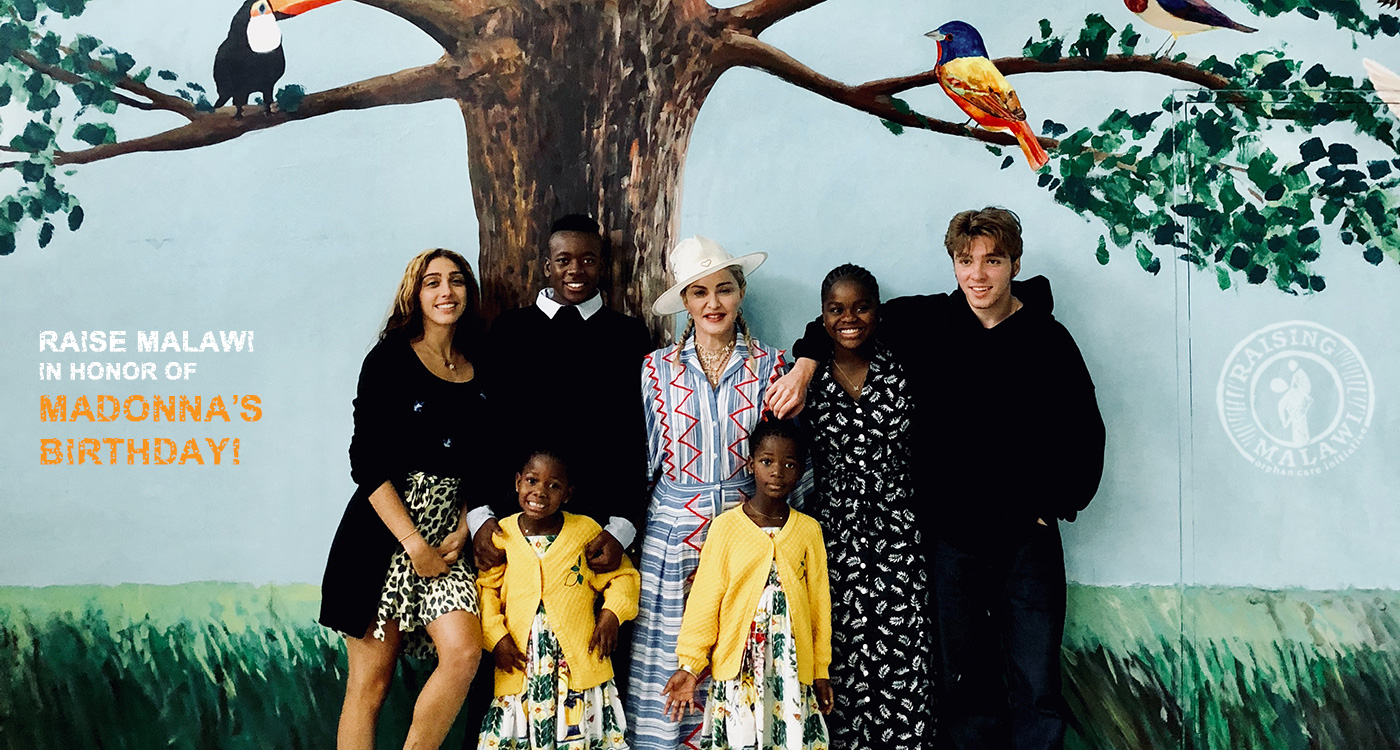 Madonna founded Raising Malawi in 2006 to address the poverty and hardship endured by Malawi's orphans and vulnerable children: http://www.raisingmalawi.org/
"I have an unwavering commitment to providing vulnerable children with a loving home. For my birthday, I can think of no better gift than connecting my global family with this beautiful country and the children who need our help most. Every dollar raised will go directly to meals, schools, uniforms and healthcare. I want to come together with my friends, fans and supporters to change the lives of Malawian children and let them know they are nurtured, protected and loved. Through their generous commitment to this organization, Ripple will match each dollar donated to this campaign. -Madonna
This fundraiser, which benefits Madonna's foundation Raising Malawi, will run from July 30 through August 31 and utilizes Facebook's charitable giving tools, which charge no processing fees, meaning 100% of every contribution goes directly to Raising Malawi's work at Home of Hope orphanage, located in a rural, high-need area of Malawi. Also, the international payment firm Ripple has announced it will be matching all donations to Madonna's fundraiser.
You can choose to donate directly to Madonna's fundraiser and/or start Facebook fundraisers of your own to mobilize your social network in support of the cause."
Learn more about MALAWI here: http://www.raisingmalawi.org​