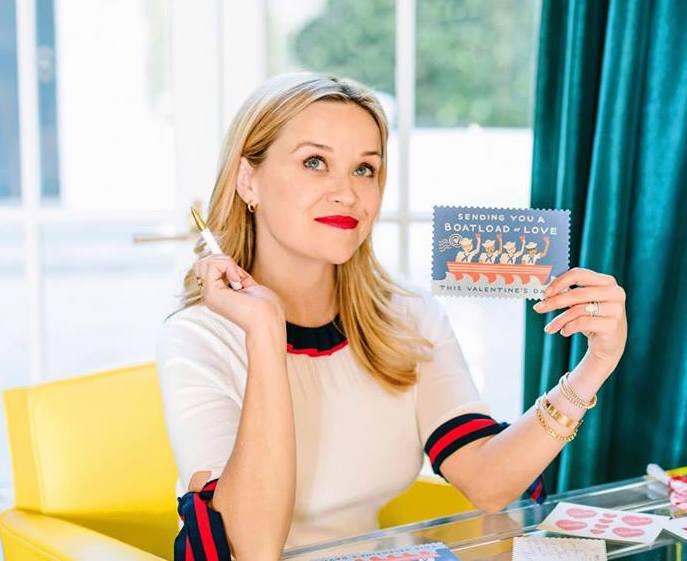 Reese Witherspoon posing for her Draper James brand
Who do you think is the highest paid actress in Hollywood? Nope, it's not JLaw. Forbes has released their "World's Highest-Paid Actresses" article for 2018.
Drumroll… the highest paid actress is: Scarlett Johansson.
The Marvel actress earns $40.5 million in pretax earnings between June 1, 2017 and June 1, 2018, according to Forbes. The publication 'examined actresses' around the world, 'including Australian Cate Blanchett (No. 8; $12.5 million) and Israeli Gal Gadot (No. 10; $10 million).'
Angelina Jolie, Jennifer Aniston, Reese Witherspoon and Jennifer Lawrence rank in the top 5. Who else? Check out the article here.