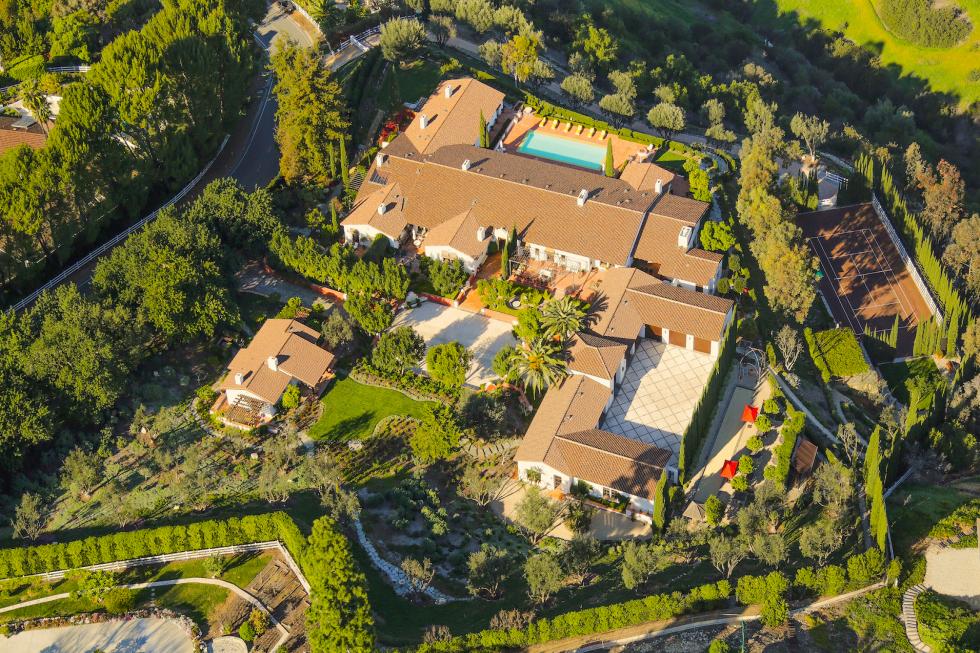 One of the most unique properties in the world will go to no reserve auction on July 26th – a 51,000-square-foot California mansion that is mostly underground. Almost as big as the White House, Hacienda de la Paz on 7.4 acres blends well into the community of one-story mansions while adhering to the local building codes in the affluent guard-gated city of Rolling Hills, California.
It's what's below the sedate main level that astounds. John Z. Blazevich, who made his fortune as an importer, wanted a lot more than just a great neighborhood, commanding views of the Pacific Ocean, the standard swimming pool, tennis court and sweeping open spaces for entertaining. But with restricted building codes, he decided that if he couldn't build up, he would build down. After razing the original house and with building plans by Spanish architect Rafael Manzano Martos calling for a six-floor house, contractors dug an additional five floors deep into the bedrock. Unusual enough, but the artistic details that were added over the next 17 years were so elaborate that an artist in residence spent a decade painting elaborate frescoes around the property and bedroom ceiling murals.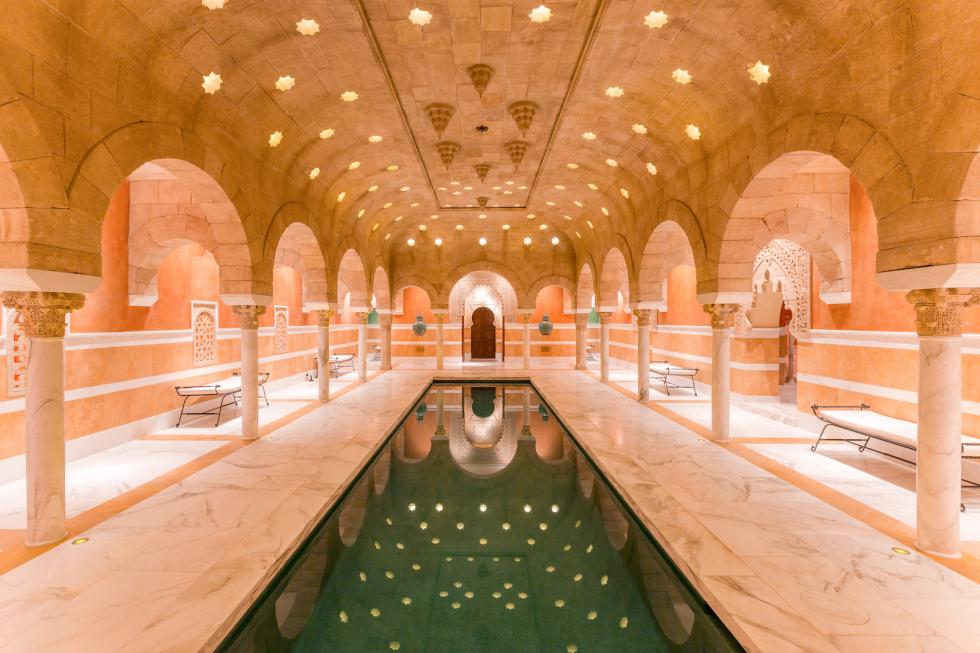 The massive interior of the main house includes nine bedrooms, 25 bathrooms, formal rooms on the main floor, multiple elevators, indoor and outdoor swimming pools, indoor and outdoor tennis courts with the indoor court alternately designed as a ballroom with walls painted in trompe l'oeil. There is a gym, wine cellar, bocce court, a Renaissance-inspired chapel and a six-car garage. Another unusual feature is a 10,000-square-foot subterranean hamam and spa with lap pool that Blazevich found in Morocco. He had it dismantled, shipped in sections to California and reassembled. In addition to the home's underground protection from heat and cold, the mansion is outfitted with a geothermal system that reduces 70% of the home's utility costs.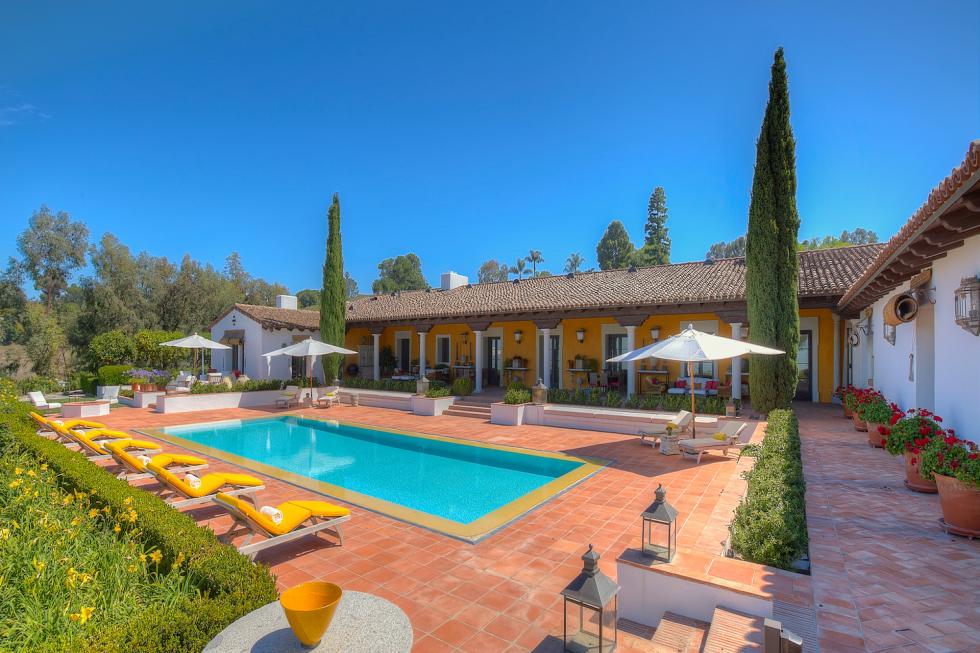 Formerly listed in 2013 at $53 million, the one-of-a-kind Hacienda de la Paz estate will be going to auction with no reserve on July 26th. Concierge Auctions is managing the sale.
Visit TopTenRealEstateDeals.com for more historic, spectacular and celebrity homes and real estate news.