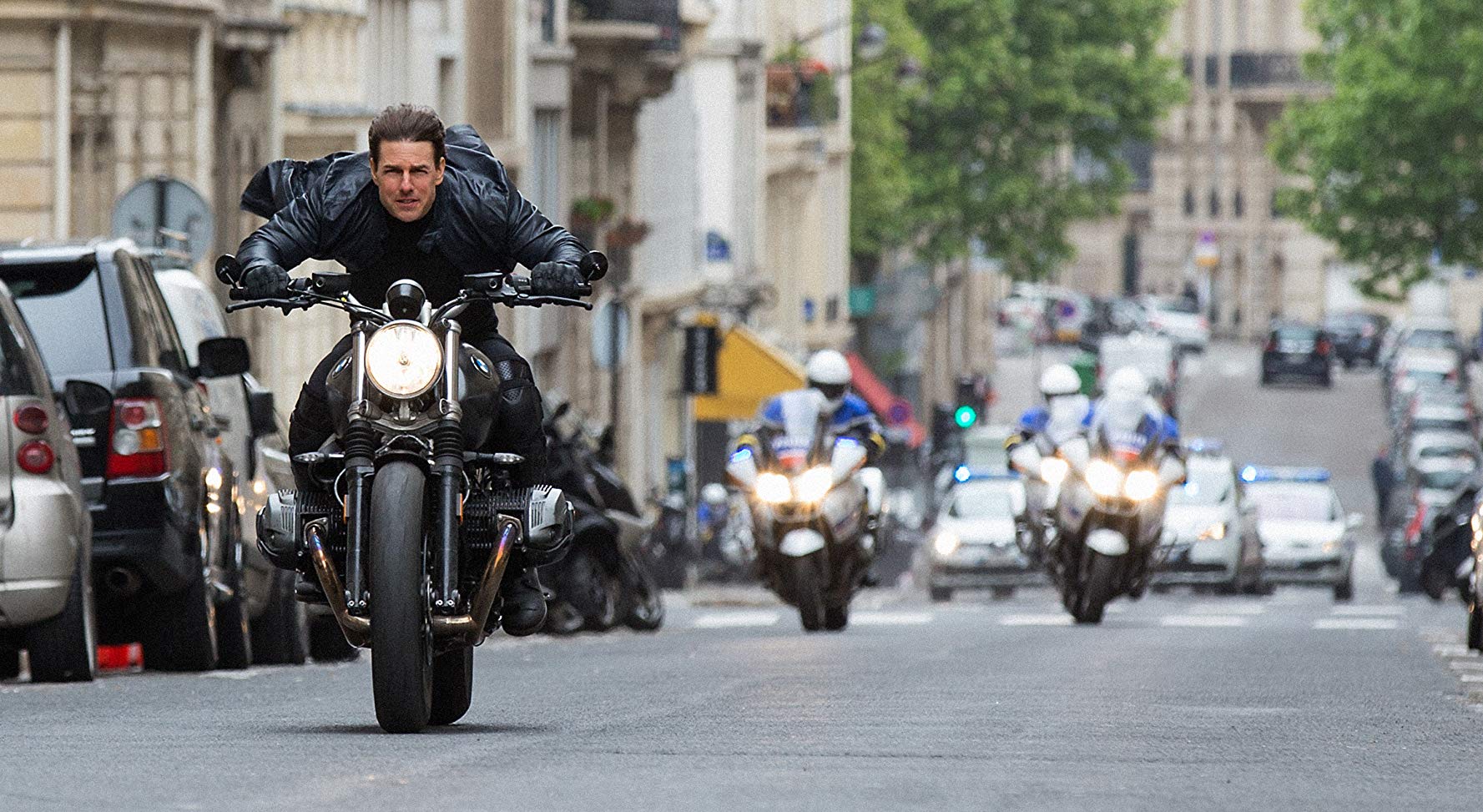 Just when you thought Tom Cruise's action hero glory days were behind him, he delivers his most exciting work in years with "Mission: Impossible – Fallout," the sixth installment in the actor's most successful franchise, costarring Rebecca Ferguson, Simon Pegg, Ving Rhames, and Michelle Monaghan, among many others.
Written and directed by Christopher McQuarrie, who previously collaborated with Cruise on "Mission: Impossible – Rogue Nation" as well as "Jack Reacher," this unforgettable entry in the popular series is bigger, better, and more entertaining than any of the previous installments, marking a highpoint in the franchise as well as the veteran actor's storied career. Featuring an engaging script that has enough twists and double crosses to keep you invested throughout the film's surprisingly swift two and a half hour running time, a grip of action sequences that will quite simply blow your mind, and a formidable cast of new and returning characters that offer humor and intrigue in equal measure, this is one mission that you won't want to miss.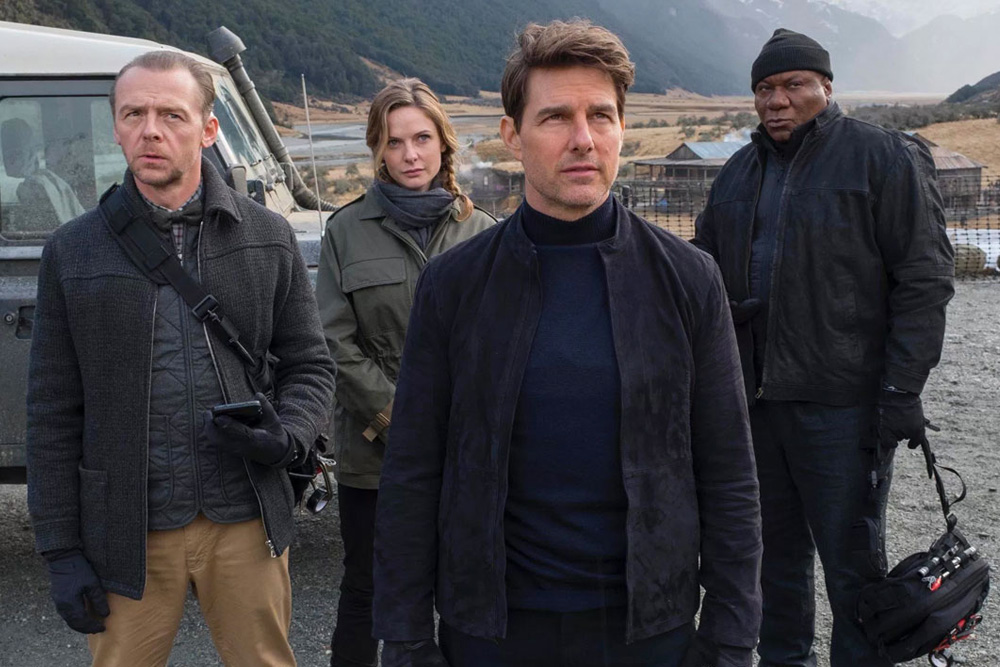 In "Fallout," Cruise returns as Impossible Missions Force (IMF) team leader Ethan Hunt, who is still on the hunt for Solomon Lane (Sean Harris), the MI6 agent turned member of the terrorist organization The Syndicate. The need to capture him is escalated by the fact that Lane and a group called The Apostles have three plutonium bombs they plan on setting off simultaneously at crowded locations across the globe. When their initial attempt to snatch the bombs falls through, Hunt and team members Luther (Ving Rhames) and Benji (Simon Pegg) are forced to partner with CIA assassin August Walker (Henry Cavill), whose allegiances grow hazy as the narrative progresses.
Also involved in this potentially devastating conspiracy are a philanthropist and arms dealer named the White Widow (Vanessa Kirby), and a mysterious figure named John Lark, who both serve as plot devices in the team's effort to recover the explosives before the clock runs out. Joining Hunt and company for this increasingly dangerous mission are Ilsa Faust (Rebecca Ferguson), the former MI6 agent who previously appeared in "Rogue Nation," CIA director Erica Sloane (Angela Bassett), former CIA director turned IMF Secretary Alan Hunley (Alec Baldwin), and Ethan's wife from M:I III (Michelle Monaghan).
The first director to return for a second "Mission: Impossible" film, writer-director Christopher McQuarrie somehow manages to top what he accomplished in his previous outing, delivering an action spectacle unlike any that has preceded it. In terms of death defying stunts, extended action set pieces, and just all-around entertainment value, it's hard to top "Mission: Impossible – Fallout." From a thrilling motorcycle chase through the streets of Paris and an equally breathtaking rooftop chase around London to an awe-inspiring HALO parachuting jump and the simply outrageous helicopter chase climax, the action of this latest mission is enough to inspire multiple viewings. Capturing these sequences in all their crazily choreographed glory is cinematographer Rob Hardy, editor Eddie Hamilton, and Lorne Balfe's gripping score that nicely accompanies Lalo Schiffrin's unforgettable theme music.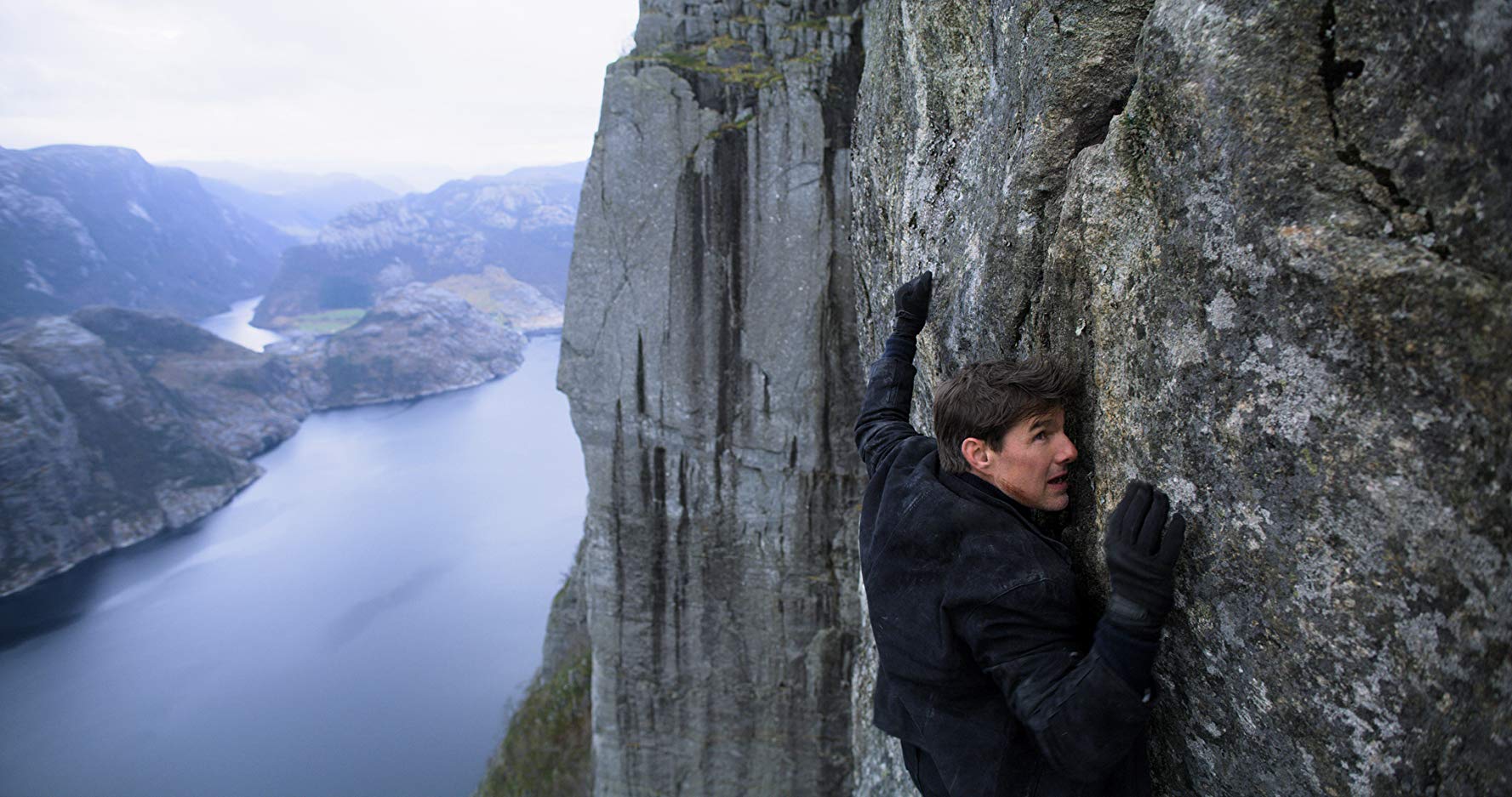 As IMF team leader Ethan Hunt, Tom Cruise may have aged some over the course of the franchise's twenty-odd years, but his abilities as an action hero haven't deteriorated in the least, still exuding the charisma and physical prowess needed to steer this vehicle to box office success. Returning IMF team members Simon Pegg and Ving Rhames offer their usual technical support and no shortage of comic relief, while Rebecca Ferguson's return as Ilsa Hunt is as welcome as it is intriguing. New cast member Angela Bassett brings an abundance of no-nonsense attitude to the proceedings as CIA Erica Sloane, while Henry Cavill successfully sheds his Superman cape as August Walker, the CIA assassin who shares some jaw-dropping moments alongside Cruise and keeps us guessing which side he's playing.
Don't even think about missing out on "Mission: Impossible – Fallout."
By Lucas Mirabella
Running Time: 147 minutes
Rated PG-13 for violence and intense sequences of action, and for brief strong language.