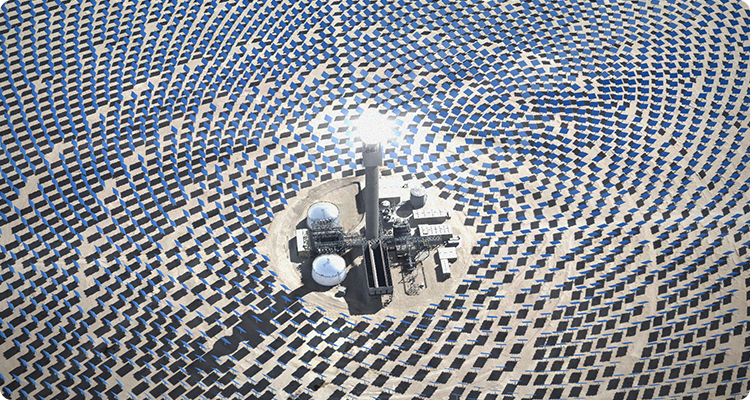 The Los Angeles County Museum of Art (LACMA), in collaboration with the Leonardo DiCaprio Foundation, presents John Gerrard: Solar Reserve, the first Los Angeles presentation of Solar Reserve (Tonopah, Nevada) 2014 since it was purchased with funds donated by Leonardo DiCaprio in 2015.
Art lovers can view the exhibit from July 12th to September 3rd, 2018.
The installation was first presented in New York City in 2014 by Lincoln Center in association with Public Art Fund.
This monumental digital simulation recreates a solar thermal power plant in Nevada and the surrounding desert on a frameless LED wall.
At the center of this virtual world is a tower encircled by 10,000 mirrors that adjust their positions in real time according to the location of the sun, and reflect light on the tower to generate electricity.
For more info visit: www.lacma.org