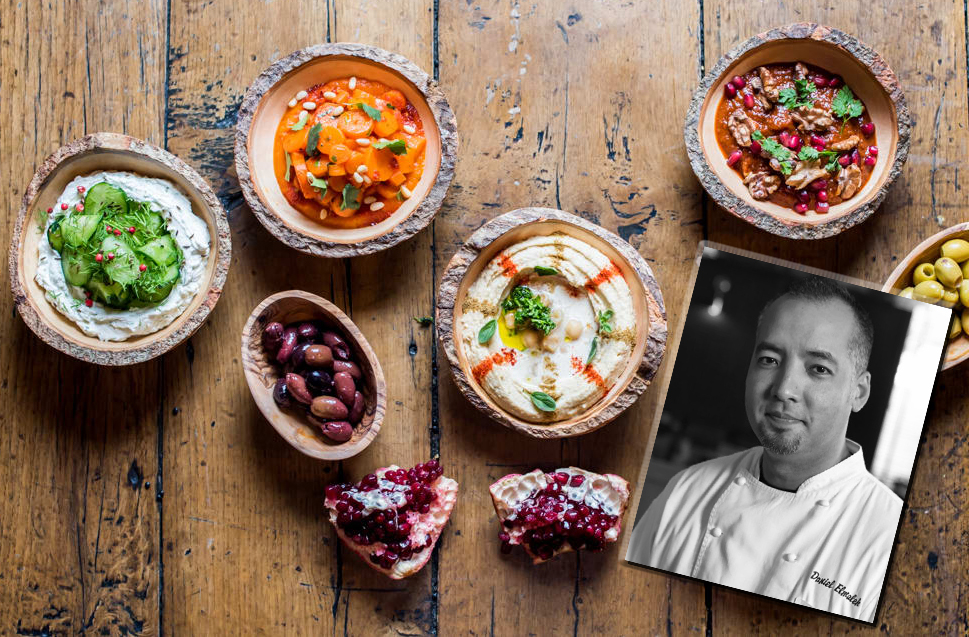 Although I'm an LA foodie, I somehow never had the chance to taste Chef Danny Elmaleh's Moroccan cuisine when Cleo restaurant had its home at SBE's Redbury hotel on Vine Street.
Eight years after its initial location opening, Cleo has a new home on 3rd street. With several other spots including in The Bahamas, Las Vegas and in New York, Cleo's cuisine transports your taste buds across the Pacific and Atlantic.
With a revamped menu, Chef Elmaleh brings his family background to the plate (literally) with bold spices.
Perfect for sharing, their Crispy Artichoke Hummus with cured lemon and aleppo pepper pairs wonderfully with their fresh pita bread.
While the classic shrimp kebabs and lamb shawarma are delicious, their scallops main dish is sauteed to perfection. Accompany the scallops with a side of their large Raviolo with spinach, soft egg and farmer's cheese. It melts in your mouth.
If it's comfort food you're seeking, try their Moroccan Fried Chicken. It definitely has a kick to it so be sure to dip in the apricot or aioli sauce. Unless, of course you're a spicy food lover.
I asked Chef Elmaleh about his parent's Japanese and Moroccan background's reflection in his cooking:
"A lot of it was my Dad's influence. We opened the first Moroccan restaurant in Japan probably about 15 years ago. There's also a California influence. There are a lot of different spices without overspicing," he said.
Chef Elmaleh trained at the prestigious Culinary Institute of America in New York and began his career at Jean Moulin in Japan. He went on to work in the kitchens of Ristorante Giannino in Milan and Melisse and Lemon Moon in Los Angeles. In 2006, Elmaleh opened his own restaurant, Celadon, and was dubbed a Rising Star Chef by StarChefs.com the following year.
At Celadon, he met Katsuya Uechi and their relationship led him to his current role at SBE (known as sbe).
Other stand-out dishes include their Spicy Cigars with spiced beef and feta & lebaneh, roasted cauliflower and the filet!
Many Angelenos will remember the 3rd street corner location as Churchill's old home. With Cleo's takeover, it's a great spot for cocktails and dinner with friends.
More info at: https://www.sbe.com/restaurants/locations/cleo-third-street/
By Pamela Price