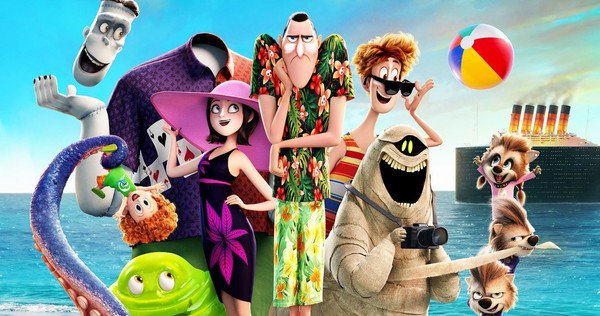 Sony's family-friendly animated hit film 'Hotel Transylvania 3: Summer Vacation' had fans showing up in big numbers earning a solid $46.4 million from 48% of international markets pushing the film to a $100.2 million global cume, including $54.8 million from overseas in total since its pre-North American debut, according to comScore.
The third installment of the franchise took the top spot in North America with a better-than-expected $44.1 million as the 'Hotel Transylvania' movie brand collectively sets its sights on the $1 billion mark worldwide.
Notably, Dwayne Johnson in Universal's 'Skyscraper' took in $65.9 million globally in its opening weekend.
The top 10 worldwide weekend box office estimates:
1. Hotel Transylvania 3: Summer Vacation – Sony – $90.5M
2. Dying To Survive – Multiple Chinese Distributors – $66.6M
3. Skyscraper – Universal – $65.9M
4. Ant-Man And The Wasp – Disney – $64.1M
5. Incredibles 2 – Disney – $49.5M
6. Hidden Man – Multiple Chinese Distributors – $44.8M
7. Jurassic World: Fallen Kingdom – Universal – $42.2M
8. First Purge, The – Universal – $15.3M
9. Ocean's 8 – Warner Bros. – $7.2M
10. Asura – Multiple Chinese Distributors – $6.5M
The top 10 domestic weekend box office estimates:
1. Hotel Transylvania 3: Summer Vacation – Sony – $44.1M
2. Ant-Man And The Wasp – Disney – $28.8M
3. Skyscraper – Universal – $25.5M
4. Incredibles 2 – Disney – $16.2M
5. Jurassic World: Fallen Kingdom – Universal – $15.5M
6. First Purge, The – Universal – $9.1M
7. Sorry To Bother You – Annapurna Pictures – $4.3M
8. Sicario: Day Of The Soldado – Sony – $3.9M
9. Uncle Drew – Lionsgate – $3.2M
10. Ocean's 8 – Warner Bros. – $2.9M