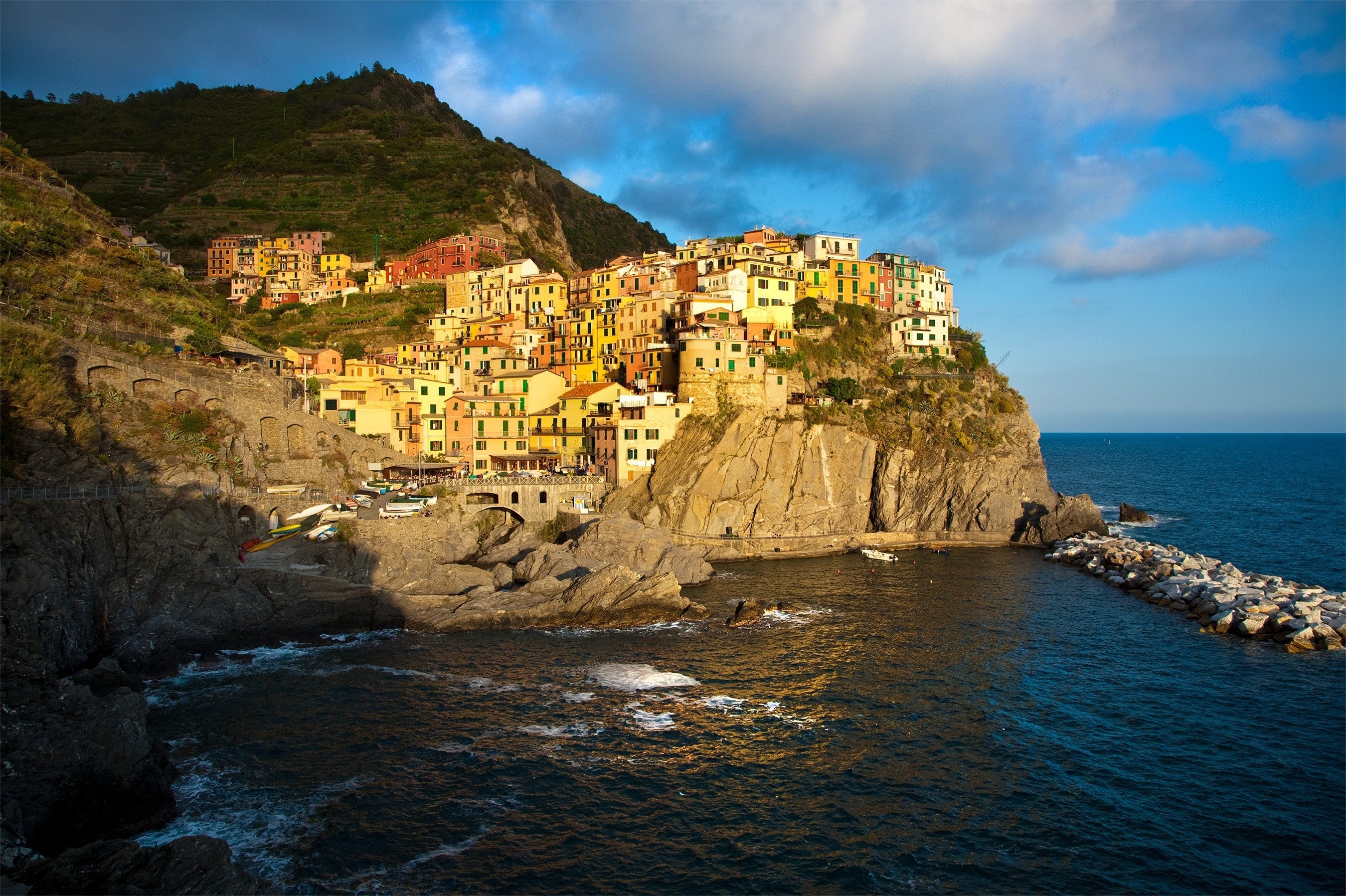 It's time to fall in love with Italy again for the first time. Outside of Italy's spectacular cities, travelers can find some of the planet's most beautiful scenery. From the pastel hues found along Italy's dramatic, steep-cliffed coast to the lush green hilltops that envelop medieval, magical villages in the heart of the country, Globus is taking travelers outside of Rome, Florence, Sorrento and Venice to discover the places Italian locals go on holiday.
Here are eight 8 places throughout Italy that boast some of the world's most spectacular views and the awe-inspiring tours that take you there, showcase the stories behind the scenes and offer an "undiscovered" glimpse of one of Europe's most popular countries.
1. Monterosso
Part of Italy's "fabulous five" Cinque Terre villages, Monterosso offers travelers a beautiful beach, village – known for its lemon trees and anchovies – and incredible views for miles.
2. Portofino
A fishing village pulled from the pages of a fairytale picture book, Portofino's small harbor with colorful buildings, rests on the shore of the Italian Riviera.
3. Erice
A historic, walled-in medieval town located on top of Mount Eryx (about 2,500 feet above sea level), Erice is situated in the province of Trapani and offers sweeping views of the sea and valley below.
4. Ragusa
A UNESCO World Heritage site, Ragusa is one of the most picturesque hilltop towns in Sicily (or anywhere). Its "modern" Baroque streets, piazzas and homes date back to 1693 (the year an earthquake razed the village).
5. Volterra
Enclosed by stone walls sits this mountaintop town in the land of wine. With historical sites that date back to the 7th century BC, Volterra invites travelers to take a step back in time on its medieval, cobblestoned streets.
6. Spoleto
Resting in the shadow of mountains and surrounded by olive groves and vineyards, this hill-town is stunning in every way. Its beauty and views will leave you breathless.
7. Ostuni
A sparkling white gem in a sea of greens (hills) and blues (Adriatic Sea), Ostuni – and its whitewashed houses – is one of the most stunning cities in Southern Italy.
8. Lecce
Described as the "Florence of the Baroque" and the "Rome of the South," Lecce was also deemed the "most beautiful city in Italy" by 18th-century traveler Thomas Ashe.
Other cities, towns and cities off the beaten track are also to be discovered, such as :Bassano, Bolgheri, Cellino San Marco, La Spezia, Manduria, Montalcino, Monteriggioni, Narni, Orvieto, Perugia, Rapallo, Ravenna,Trani, San Gimignano, Vinci.