It's National Sunglasses Day and what better way to celebrate in this first true week of Summer than with some new stylish eyewear fashion?!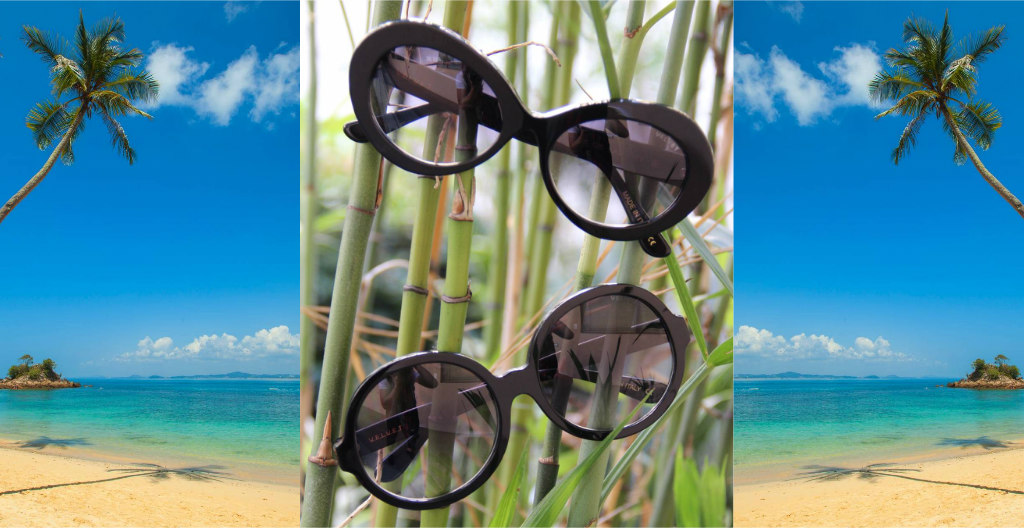 Yes, Summer is here again. It's time to add on to my 112 pairs of sunglasses collection. I am totally obsessed with sunglasses. For me they are a part of your outfit. I wear them all year around and cannot be without them. If you have not heard about Cindy Hussey, the woman behind Velvet Eyewear, then you are long overdue. Check out her brand..
A true innovator, Cindy has been described as a creative designer, an optician and a business leader. Having to wear glasses from the first grade on, when the only selection was a cat eye style in pink or blue. It was not surprising to learn that she dedicated her life to a trade that she was very familiar with. She started her career in the eyewear business as a retailer fitting and filling prescriptions, and after 10 years shifted to creating her own brand which she named Velvet. Since then, Cindy has added an extensive glamourous line of sunglasses to her company with dozens to choose from. Picking up a pair of glasses can be intimidating for some. No more, here is a tip from the creator: Before buying glasses consider the shape of your face. Always choose the shape opposite of your face shape. If you have a round face, buy a square shape, if you have a square face, buy round.
There are many great brands on the market and Velvet Eyewear certainly has its place amongst them. Their eyewear uses a special lens that has been specifically designed to block out 100% of the harmful UV rays and reduce heat and eye strain. UV is one of the harshest elements in our environment that we are exposed to every time we go outside.
Remember, UV is always present. Velvet uses 100% UV protection lenses, and is the first company to inform women that wearing sunglasses can actually help you fight fine lines and crow's feet. Wearing good sunglasses, like Velvet, can actually slow down the aging process. So it is recommended to wear them every day!
Like Fashion, sunglasses go through trends. We asked Cindy what it was for the Summer. "Our Velvet Collection is more classic, timeless, simplistic, and modern," she said.
"Velvet is not just mildly influenced by our American icons…I'd say HUGELY influenced. We love Audrey Hepburn, Marilyn Monroe, and Janis Joplin. They influenced the eyewear scene forever. I'd say my favorite moment is Jackie Kennedy in anything! Love her style."
For me, I chose two styles made in Italy… the Liz style:
The Liz is an oversized round acetate sunglass inspired by the 70's and the beauty queen Elizabeth Taylor otherwise known as Liz Kitten. This gorgeous style takes you from the early morning to the late afternoon in classic style and comfort.
My second pair was the Audrey Style:
The Velvet "Audrey" is an over sized oval shape that is super modern and luxurious. Jet set in this shiny black movie star piece. The lenses offer 100% UV protection and optical quality for clear distortion free vision. Beautiful metal inlays add a touch of "Velvet."
Their motto is: "Love it or Return it" Guarantee! Well… "I love it and I'll keep it" and that is my Guarantee!
To shop and for pricing go to: www.velveteyewear.com