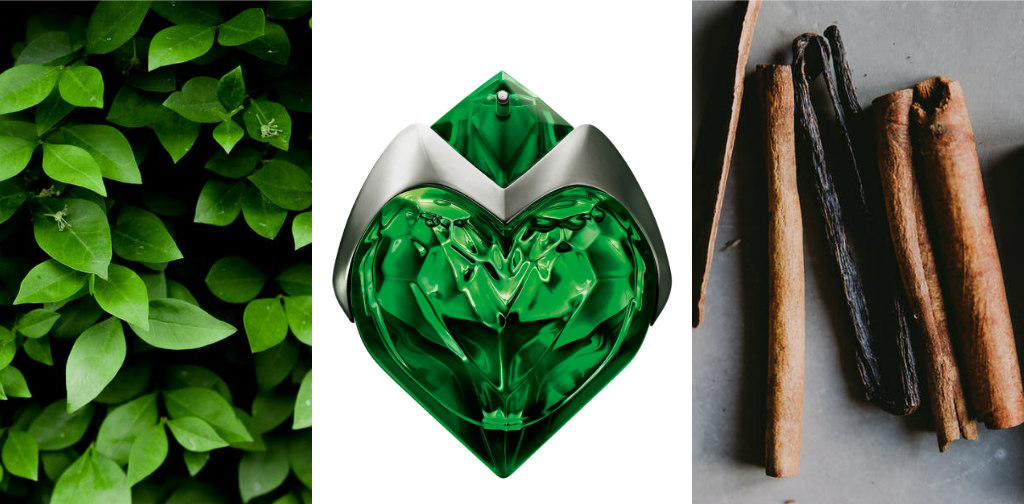 AURA MUGLER, the latest MUGLER fragrance created in 2017, invites you to reconnect with your inner nature and to unleash all your femininity and your aura.
By blending of Oriental floral freshness with feline sensuality, the fragrance releases vibrant notes with an assertive personality. It features notes of Rhubarb leaf, Tiger liana, orange blossom, bourbon vanilla, and wolfwood notes
The AURA MUGLER Eau de Parfum comes to life in an iconic bottle shaped like a universal symbol — the heart, the very source of life and the realm of the emotions. This MUGLER creation is adorned with the brand's metallic M.
The spray bottle may be refilled with Refill Bottles. A perfect scent for the summer days and nights.