American Rapper and entrepreneur Rick Ross created a complete grooming line. Check it out for Father's Day!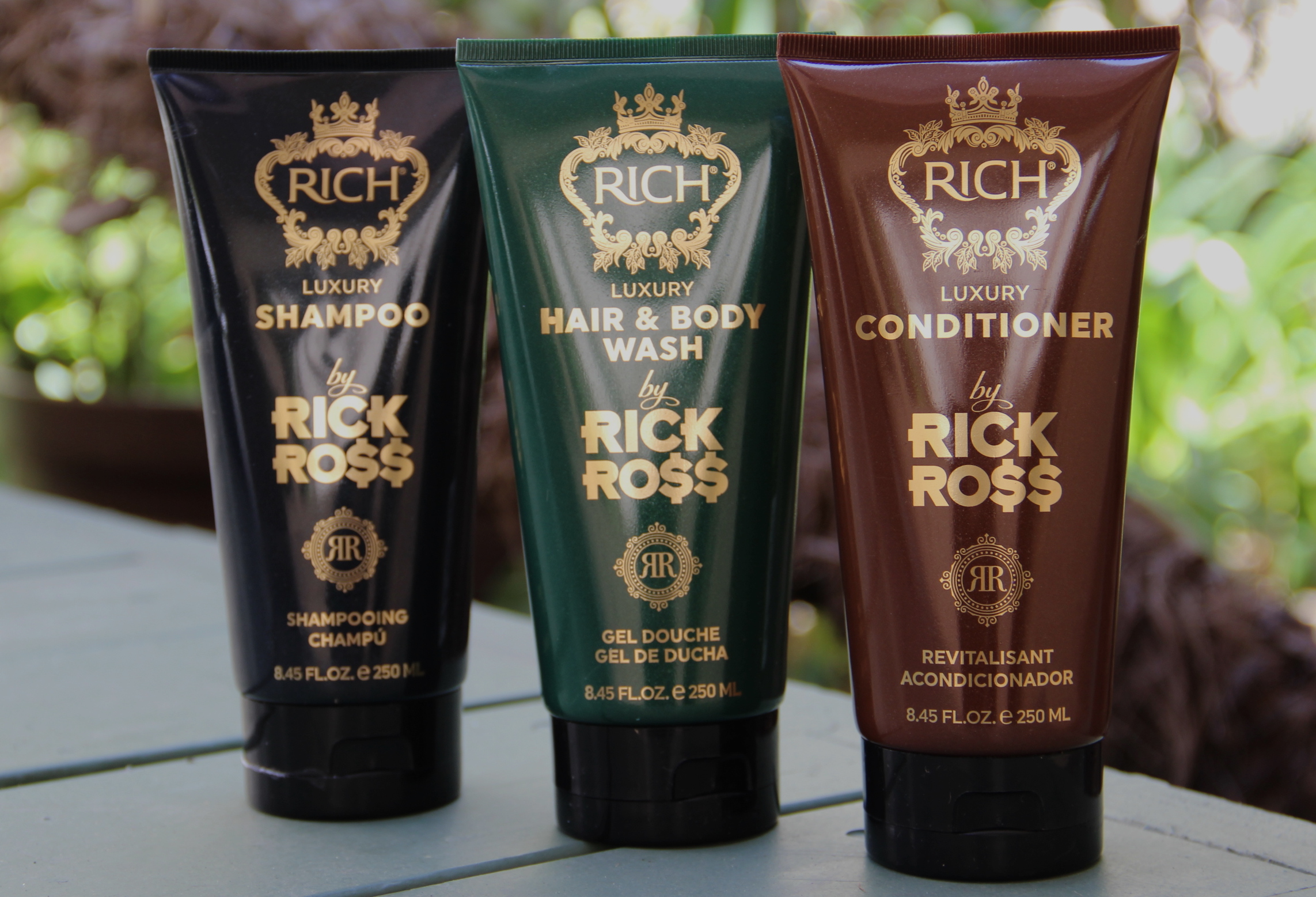 Let's start with the hair:
Rich Luxury Shampoo cleans, softens and moisturizes all hair types with the richest formula in the game. 8.5 fl
Rich Luxury Conditioner makes your hair #richforever. 8.5 fl oz
Rich Luxury Hair & Body Wash: Be #1 with the 2-in-1 head to toe full body wash that will cleanse, condition, and nourish your hair, body and soul. 8.5 fl oz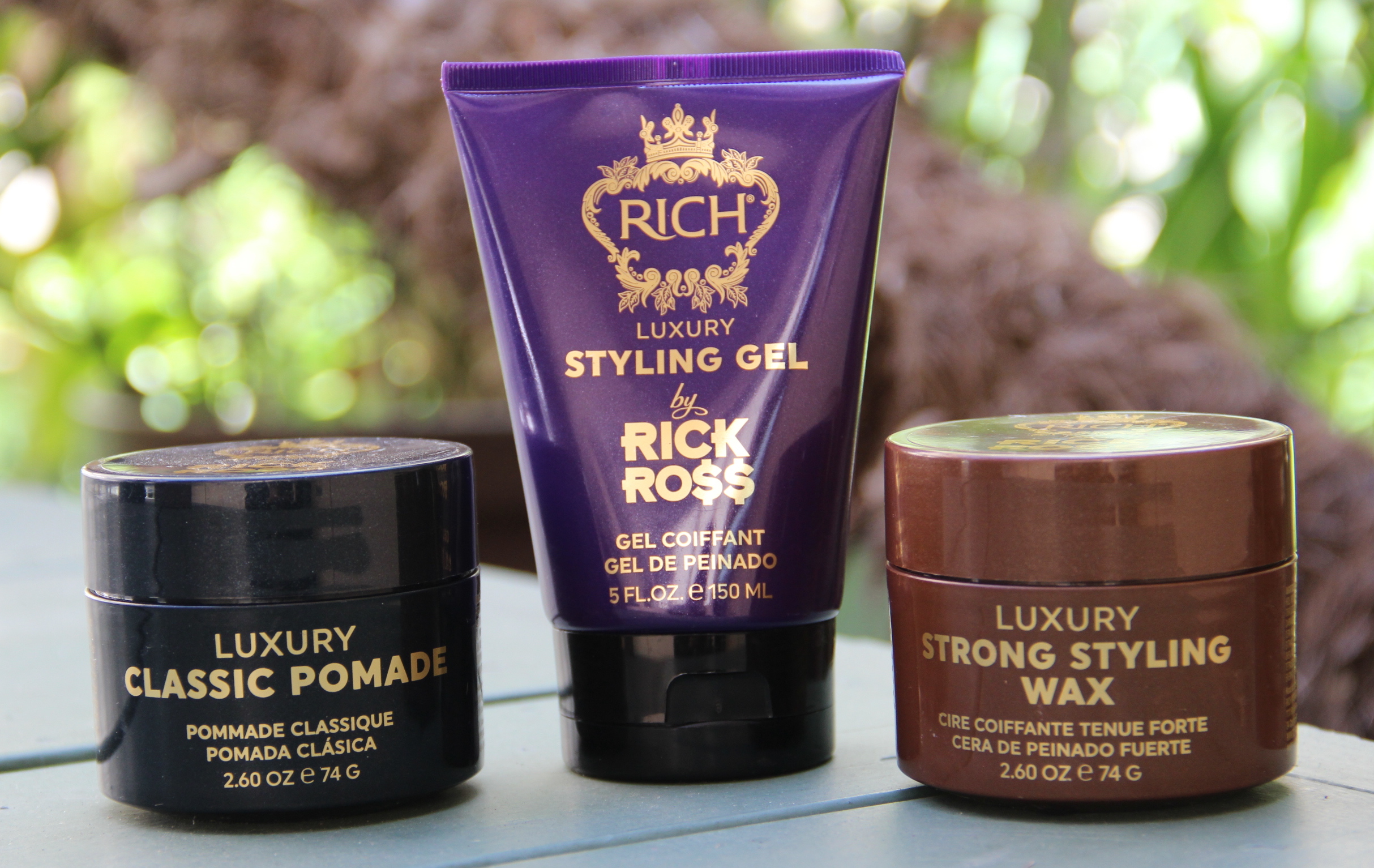 For styling:
Luxury Styling Gel: use this classic gel. It will hold and shine, perfect for glossy-look styles or blow drying. For all hair types. 5. oz
Classic Pomade: The most touchable pomade from the boss of The Untouchable Empire. Frizz control. 2.60 oz
Strong Styling Wax: Create boss texture with strong, yet workable hold. For all hair types. 2. 6 oz.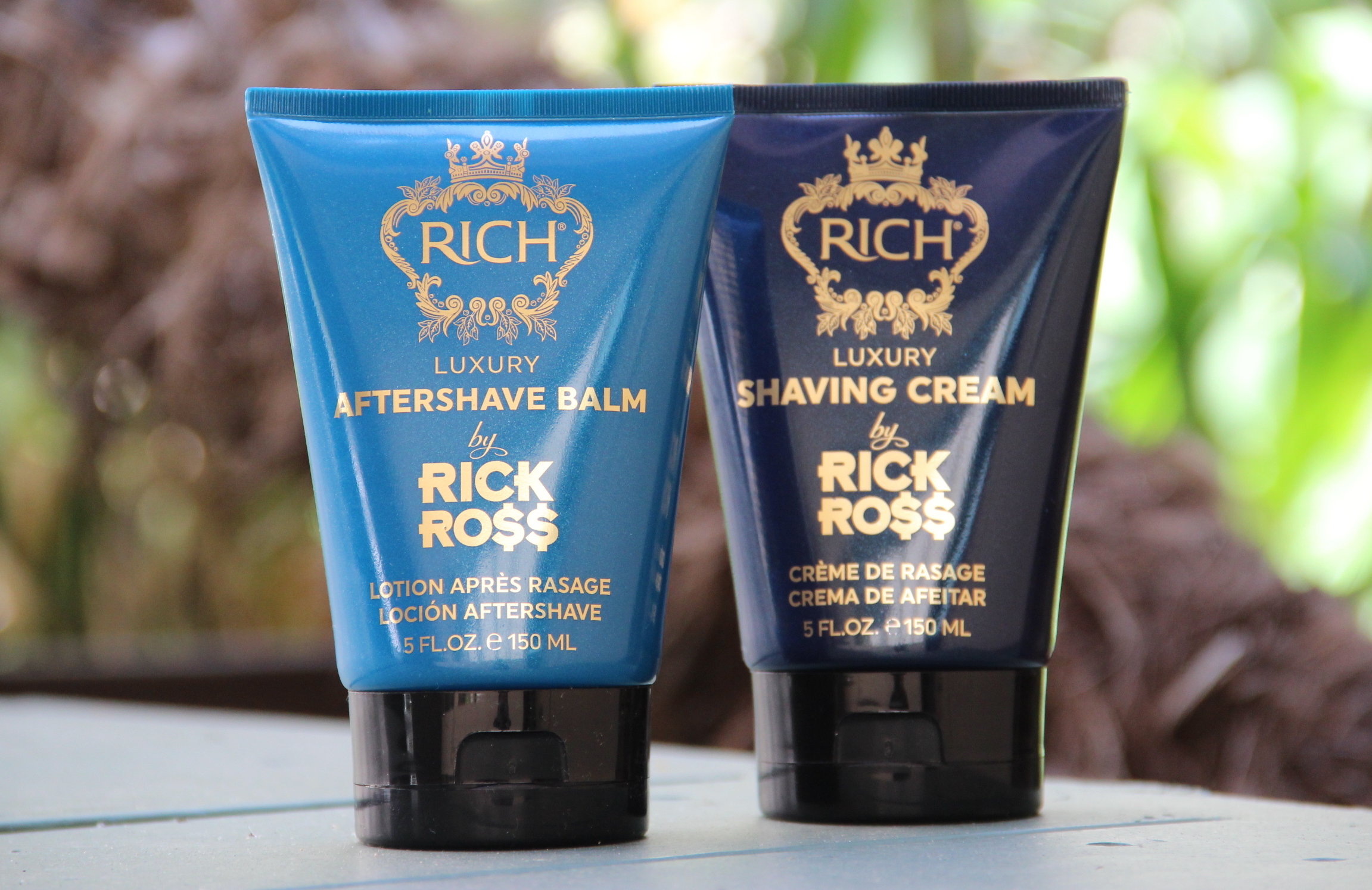 For the beard:
Luxury Shaving Cream: The Boss shaving cream takes your game to the next level. Expect the smoothest shave ever. Period. For all skin and hair types. 5.0 fl oz
Luxury Aftershave Balm: Performance matters… and so does smooth skin. This aftershave gives you smooth, soft, rich skin. 5.0 fl oz
Find out more info about the products at: