According to a report by Grand View Research, the global medical cannabis market is projected to reach a value of USD 55.8 Billion by 2025.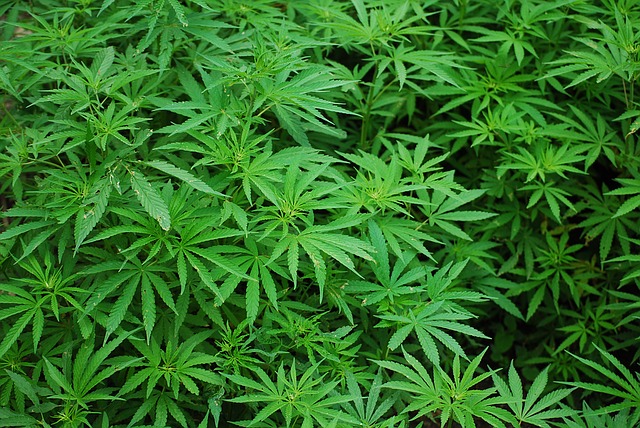 After the 2016 Elections, the District of Columbia, along with 28 states, had legalized cannabis for medical purposes. The growing number of states and countries receiving approval for cannabis legalization for therapeutic applications is one of the most crucial factors for the burgeoning demand in the market.
Grand Viewspecifies that regulatory frameworks such as the Medical Marijuana Regulation and Safety Act will require individuals or companies associated with the industry, such as growers, retail operators, and processors of marijuana products to obtain permission and an annual state license as of January 1st, 2018.
A report by CNBC quotes MedMen CEO and co-founder Adam Bierman, who explains the current state of the industry, "There is so much excitement now around legalization nationally coming in Canada. There is so much excitement about the fact that California, Nevada, Maine and Massachusetts all legalized recreational marijuana. The Canadian public markets offer access to a lot of capital, with a lot of certainty and a lot of speed, and there is this appetite among global investors to invest in a U.S. play. Specifically, global investors want to invest in a U.S. play that has California exposure. Now is the time where it makes the most sense."
WeedMD Inc. (OTC: WDDMF) also listed on the Toronto Stock Exchange Venture under (TSX-V: WMD). Just earlier today the company announced breaking news that, "it has secured its Health Canada Cultivation Licence for the first four grow rooms within its 220,000 sq. ft. Phase I retrofit of its 610,000 sq. ft. modern greenhouse in Strathroy, Ontario.
With a fully-funded 220,000 sq. ft. retrofit in its final stage, the Company will progressively bring a total of 20 grow rooms online over the coming months. The first set of cannabis plants are ready to be transferred to the new facility over the next couple of weeks from the Company's fully-licensed and operational facility in Aylmer, Ontario, located 60 km away. When Phase I is complete, WeedMD's production profile has the possibility of increasing from 1,500 kg to more than 21,000 kg per annum.
Additionally, the Company's fully-funded Phase II expansion is currently underway with an incremental 175,000 sq. ft conversion representing the possibility of an additional yield of 12,000 kg bringing the yearly total to the possibility of more than 33,000 kg by year-end 2018. Once fully retrofitted – bringing total square footage to 610,000 sq. ft. – the entire facility would have the possibility of producing over 50,000 kg annually.
"The milestones achieved in the last 12 months exemplify the break-out year we've had at WeedMD as we continue tracking to schedule and budget, while we refine our cannabis production methods and set benchmarks for cultivation in Canada," said Keith Merker, CFO of WeedMD. "Additionally, we've been increasing our headcount since the start of the year in anticipation of this licence, giving us ample time to train our new talent to hit the ground running as we begin expanded cultivation operations. With our state-of-the-art grow facilities, investment in talent acquisition, and the transformational merger announced recently with Hiku Brands Company Ltd. ("Hiku"; CSE: HIKU) (read here), we are positioning the Company and its shareholders for long-term success."