New episodes of Comedians In Cars Getting Coffee on Netflix July 6.
Jerry Seinfeld's roving talk show combines coffee, laughs, and vintage cars into quirky, caffeine-filled adventures with the sharpest minds in comedy.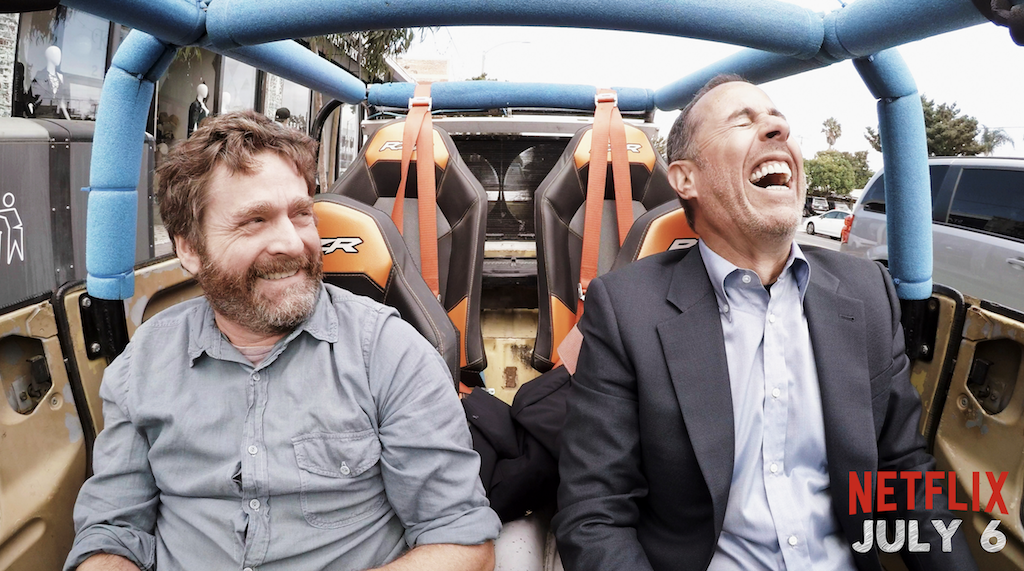 Guests include: the late Jerry Lewis, Kate McKinnon, Ellen DeGeneres, Hasan Minhaj, Dana Carvey, Neil Brennan, Tracy Morgan, Brian Regan, Alec Baldwin, Zach Galifinakis, John Mulaney, and Dave Chappelle.
Meanwhile, Seinfeld's guest Zach Galifiniakis interviewed him in a new episode of "In Between Two Ferns"… and it's glorious.