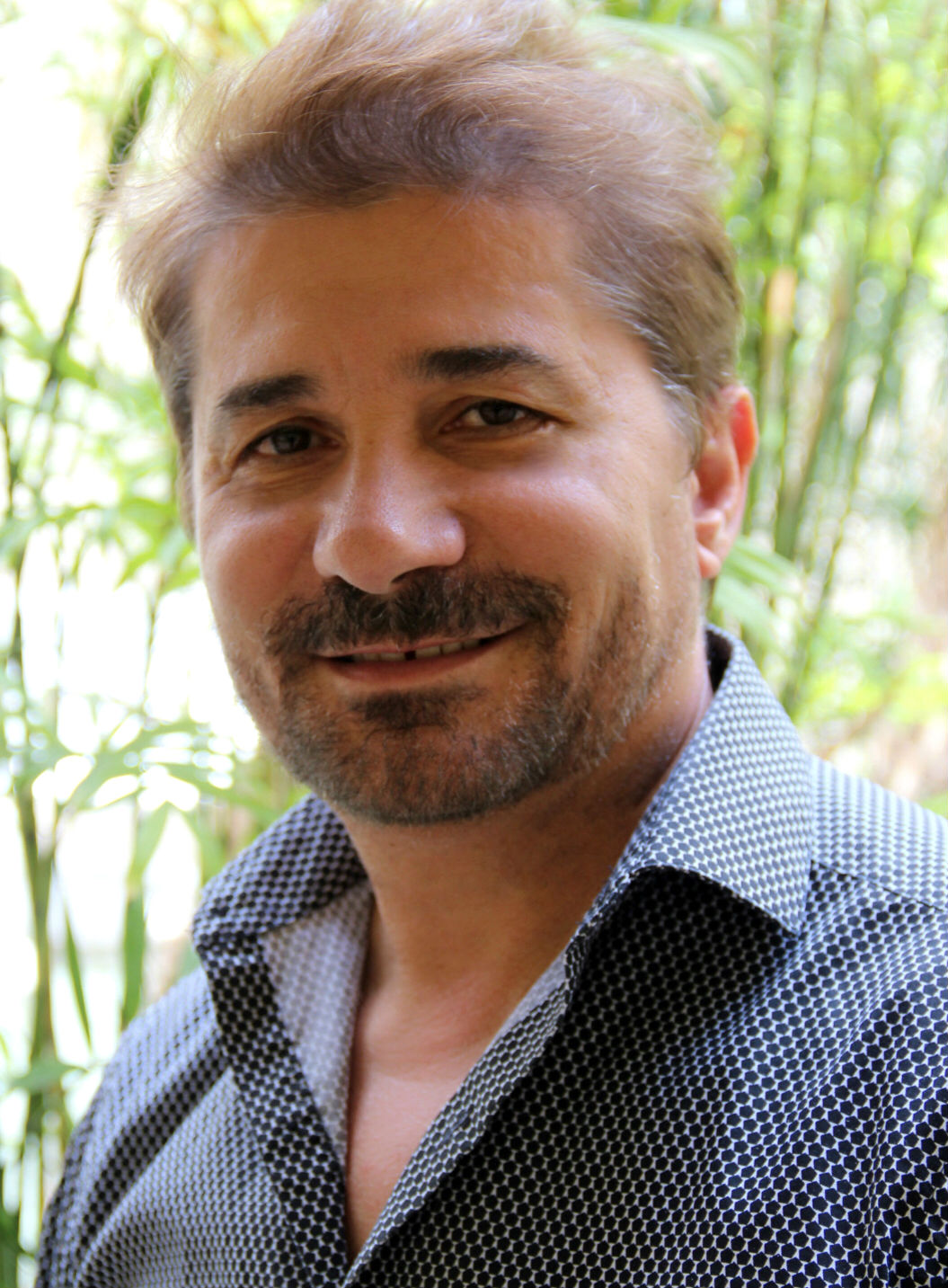 As a pioneer of the hair tool industry, Dominic Barbar, CEO of Barbar, Inc. has had an interesting journey which all began in Montreal, Canada. A former hair stylist by trade, he eventually moved to Beverly Hills working for the likes of Juan Juan and Giuseppe Franco. After running the gamut, from celebrities to photo shoots and everything in between, Dominic decided to put his entrepreneurial spirit and education in electrical engineering to good work.
His goal was to develop his own brand of professional hair tools, which he did. Barbar Hair Tools were first created and distributed to hair dressers until 2012 when the Barbar Italy 3800 Ionic Blow Dryer was featured on 'Good Morning America.' It took only a few hours before 15,000 dryers were sold. To this day, it remains a best seller. This became a turning point in his career. Dominic would not only make tools for his craft but for everyone who wanted to own Barbar Hair Tools. Many television shows such as "The Ellen Show," "The Talk," and "The Wendy Williams Show," spotlighted Barbar Hair Tools, along with many publications. The tools were also featured in People, InStyle and Martha Stewart Living, just to name a few.
So in an ever evolving business world where today's tool becomes yesterday's in an instant, Dominic explains that their specialty is quality products. "We're known for our dryers. Our titanium flat irons were the first on the market. Our Eco 8000 Eco-Friendly Dryer was the first on the market to utilize a low EMF, ceramic heating element. We pride ourselves in innovation and keeping ahead of the latest trends in technology."
As for the future, Dominic recognizes that "it is never a smooth road in the beauty business. The competition is brutal and there are so many choices out there for hair care products. That's why customer service is everything in our business, and we pride ourselves on making sure our clients are satisfied."
As we speak, he is perfecting cordless tools. "Cordless is the future: products that are powered by batteries. We have also developed a Nano-technology plate for our hair straighteners that will surpass all others in performance and quality," says Dominic. Coming soon.
Favored by pro stylists, and myself, the BARBAR Professional Italy 3800 Ionic Blow Dryer. It creates volume, protects hair from heat damage and gives fine hair a needed lift that lasts.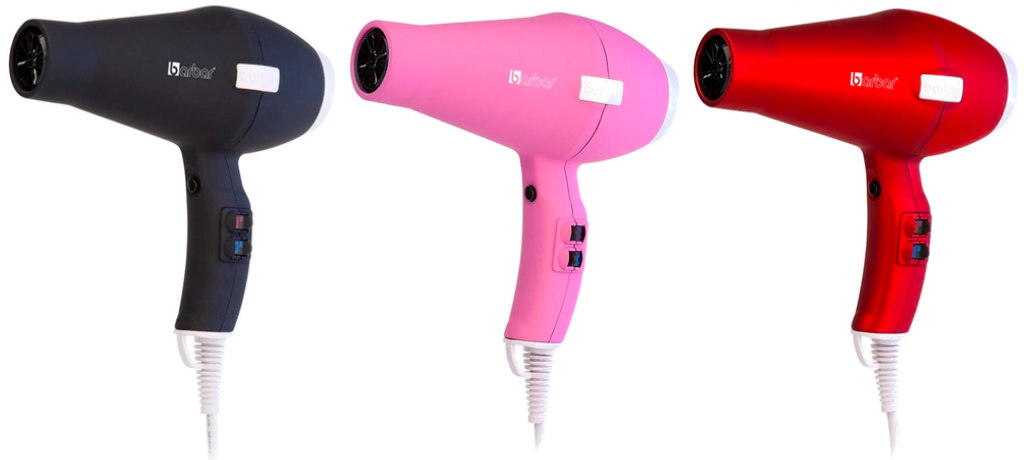 The features:
Salon quality hair in a hurry – 2000 WATTS of power reduces drying time by up to 50%
An imported, powerful AC motor circulates air to ensure soft + shiny results
A built-in ionic charger tames unwanted frizz + adds volume
Ionic chargers protect hair from heat damage
Offers multiple heat + speed settings
Improved, durable settings prevent inadvertently moving heat/speed position
Ergonomic handle for easy grip
Light weight — a professional quality dryer of just 1.3 lbs.
A 9-foot professional cord for easy maneuvering
Features a cool-shot release button for setting style
Available in candy apple red, black & pink
Includes two (2) air concentration nozzles for precision styling
Backed by our one-year warranty
The other tool that I selected is The BARBAR 2300 Titanium Ionic Flat Iron which can be used on wet or dry hair to reduce styling time without burning or damaging hair due to ionic ventilation holes that seal in moisture. Equipped with titanium plates that act as super-heat conductors, the 2300 Flat Iron lasts longer and is kinder to hair than ceramic or tourmaline hair straighteners, heating up evenly use after use.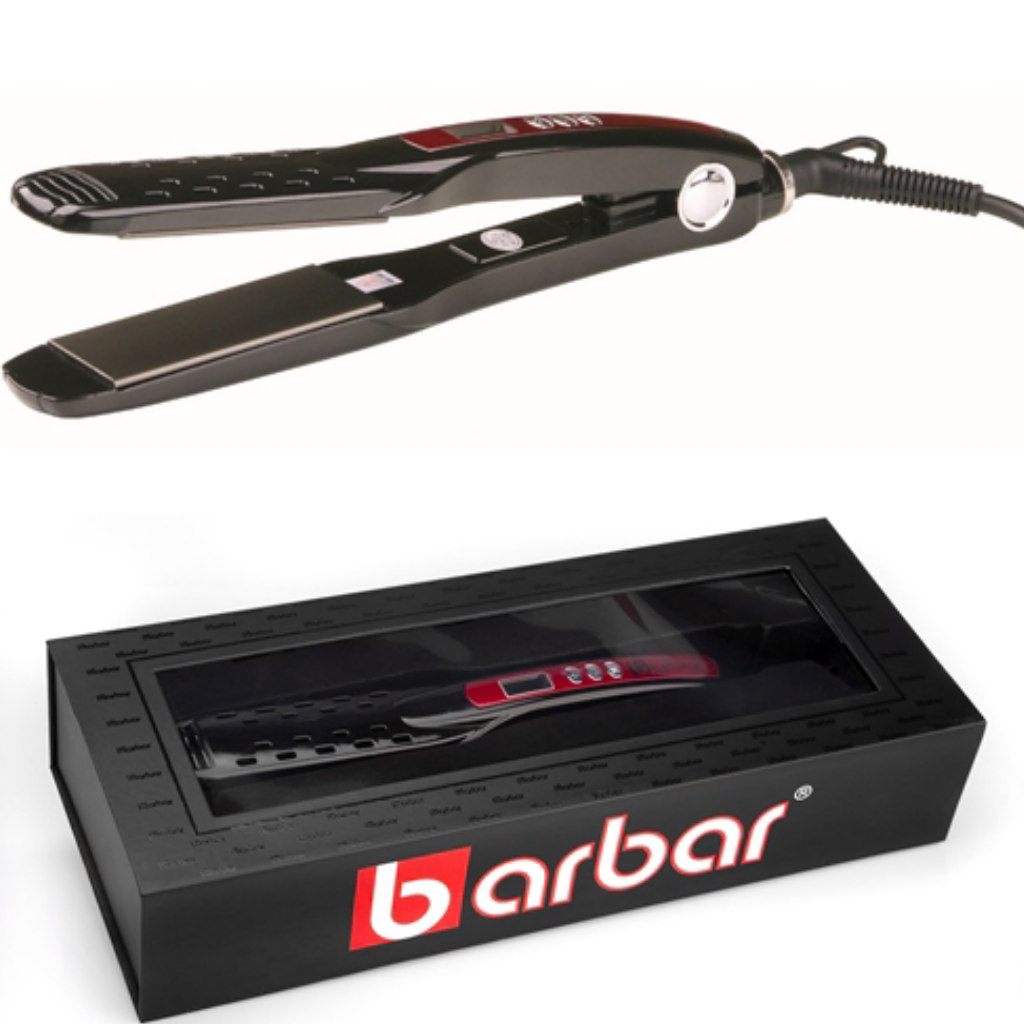 The features:
Titanium plates, 1.5"
Titanium is a super heat conductor
For use on wet or dry hair
Perfect for all hair lengths
Optional ionic, non-ionic setting
Ions add shine to hair
Optional Fahrenheit – Celsius setting
Auto shut-off setting
Maximum heat – 450F
Dual voltage for international use, 100V-240V
Digital LCD temperature display & control
Swivel cord for easy maneuvering
6 ft. professional cord
MCH eco-friendly ceramic heating element
Backed by a one year warranty
Take a moment to visit their site. www.barbarhairtools.com, target.com and amazon.com.