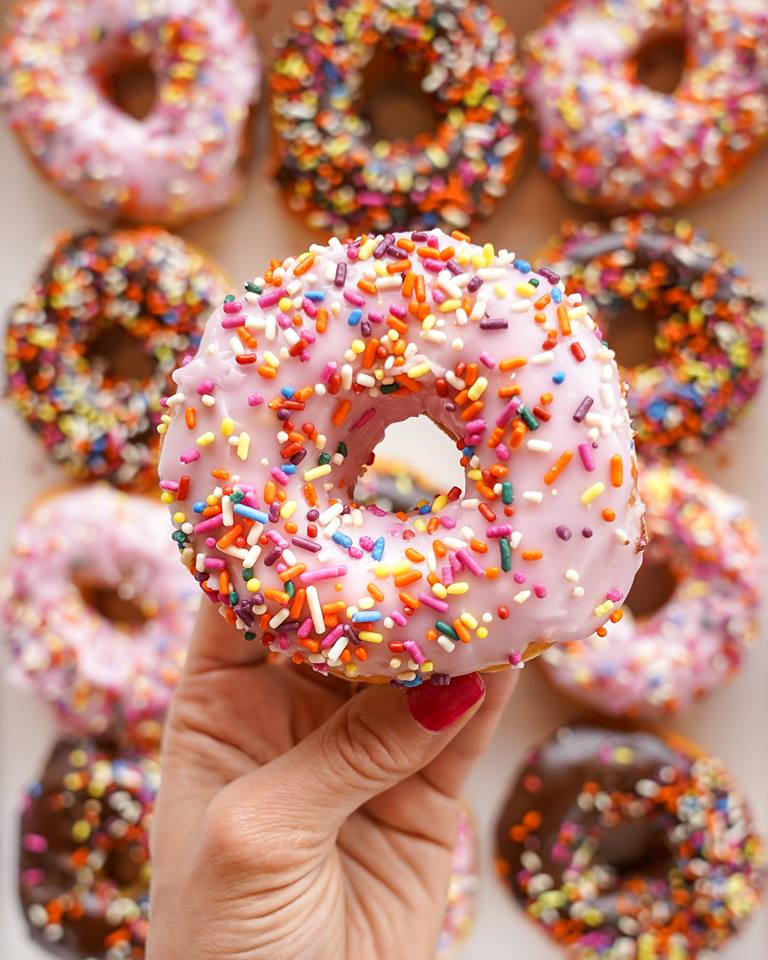 Dunkin' Donuts is ringing in one of its favorite days of the year — National Donut Day on Friday, June 1st — by once again offering guests a free classic donut of their choice (while supplies last) with the purchase of any beverage. The offer is good all day on June 1st at participating Dunkin' Donuts restaurants nationwide on classic donut favorites including Boston Kreme, Glazed, Glazed Chocolate and Strawberry Frosted with Sprinkles.
National Donut Day was originally established in 1938 by the Chicago Salvation Army to honor women who served donuts to soldiers during World War I. The holiday is traditionally celebrated on the first Friday of June.
Next, Dunkin' Donuts is welcoming summer by cooking up not one but two new specialty donut varieties that truly take the cake. The new Chocolate Cake Batter Donut is filled with chocolate buttercreme filling, frosted with chocolate icing and topped with colorful confetti sprinkles, while the new Vanilla Cake Batter Donutfeatures vanilla-flavored cake batter filling, frosted with white icing and topped with confetti sprinkles. Both are available at participating Dunkin' Donuts restaurants nationwide for a limited time beginning Monday, May 28. Select Dunkin' Donuts restaurants will also brighten donut fans' days with the Sweet Summertime Donut, a specialty donut featuring a sunshine design with blue icing, yellow icing drizzle and a Glazed Old Fashioned MUNCHKINS® donut hole treat placed in the center.
Finally, at participating Dunkin' Donuts restaurants, the donut case will feature a summer celebration with new names and designs for some classic varieties, including:
Party On: Vanilla frosted donut with blue icing and confetti sprinkles
Strawberry Spectacular: Strawberry frosted donut with confetti sprinkles
Boston Kreme Bash: A classic filled donut with Bavarian creme filling, frosted with chocolate dipping icing and a blue icing drizzle
Chocolate Madness: Chocolate Cake donut with chocolate dipping icing and a blue icing drizzle
Confetti Craze: Chocolate frosted donut with confetti sprinkles