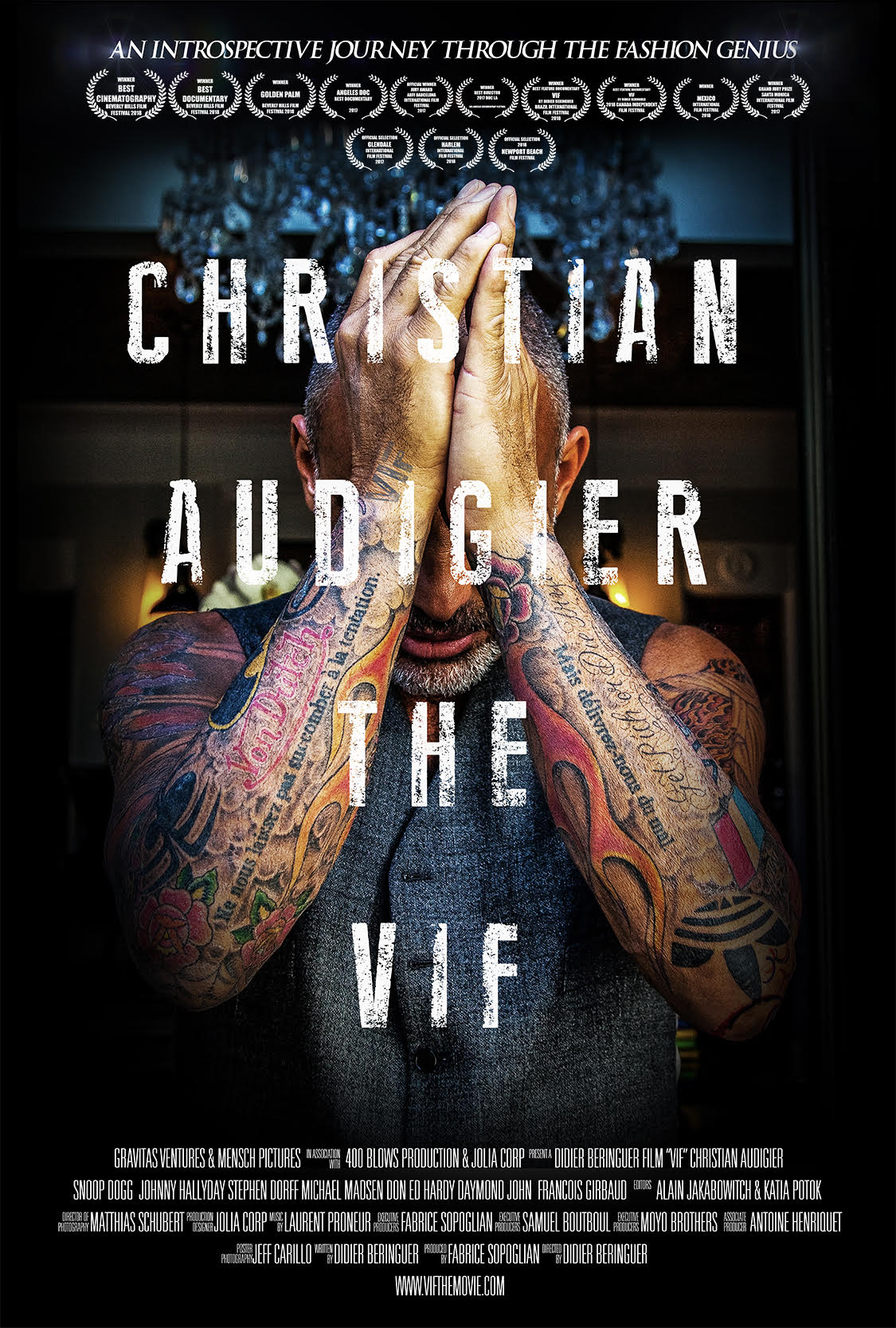 "Christian Audigier The Vif," a documentary that spotlights the life of the trendsetting 'Ed Hardy' fashion designer, will open in theaters at the Cinema Villa in Manhattan (NYC) and at the Music Hall in Beverly Hills (Los Angeles) from June 22-28, 2018.
Having won 11 awards and 14 nominations in the film festival circuit, the award-winning documentary features interviews with Snoop Dogg, Michael Madsen, Don Ed Hardy, Stephen Dorff, Daymond John, Don Cheadle, Sylvester Stallone, Stephen Dorff and the late Johnny Hallyday.
From Mensch Pictures LLC, "Christian Audigier The Vif" documents the life of fashion designer Christian Audigier, who is most famous for bringing the work of renowned tattoo artist Don Ed Hardy to hats and apparel. The brand was widely embraced by Hollywood elites. After being diagnosed with MDS, an aggressive type of blood cancer, Christian is forced to accept what lies ahead of him.
Watch the trailer here: https://www.vifthemovie.com/
CHRISTIAN AUDIGIER (2017, USA, unrated, 98 min.)
Directed by Didier Beringuer.
Produced by Fabrice Sopoglian, Samuel Boutboul and the Moyo Brothers.
---
Music Hall
9036 Wilshire Blvd.
Beverly Hills CA 90211
310-478-3836
https://www.laemmle.com/films/44199
---
Cinema Village
22 East 12th St.
New York NY 10003
https://www.cinemavillage.com/Now-Playing/christian-audigier-the-vif.html