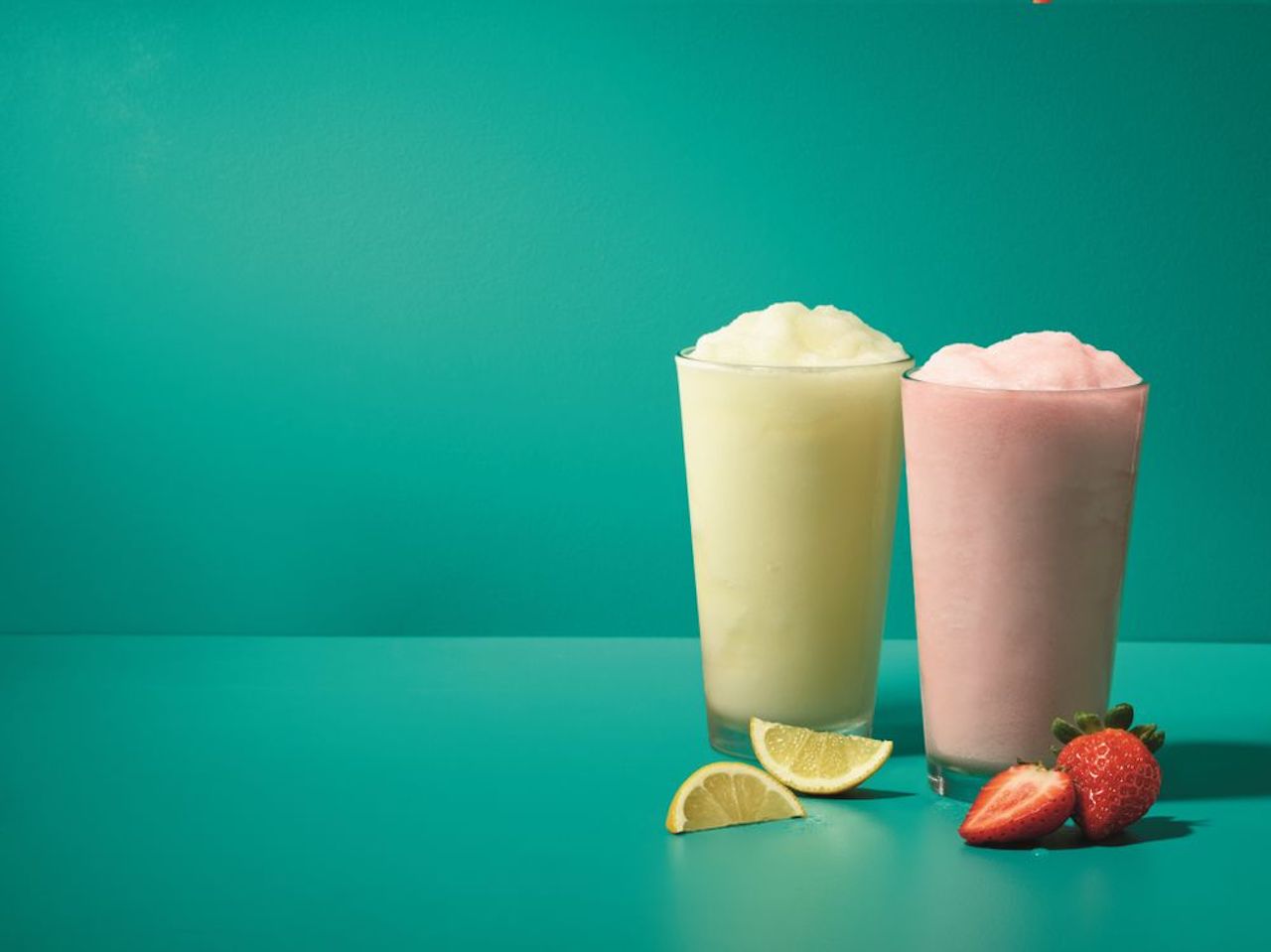 Dunkin' Donuts is making the longest day of the year possibly the coolest day as well. To welcome the first day of summer, Dunkin' Donuts invites everyone to chill out with the brand's newest frozen beverage by hosting a special nationwide Frozen Lemonade tasting event on Thursday, June 21. Guests at participating Dunkin' Donuts nationwide are invited to enjoy a complimentary sample (3.5-ounce) from 10 AM to 2 PM, while supplies last.
Frozen Lemonade is Dunkin' Donuts' newest way to seize and freeze the day. The frozen beverage is available in two flavors, Original and Strawberry, both made with real fruit juice for a delightful frozen refreshment. Introduced last month, Frozen Lemonade will be served through summer at participating Dunkin' Donuts restaurants throughout the country.
The Dunkin' frozen lineup also includes a blast of out-of-this-world flavor with a cool and colorful COOLATTA® frozen beverage inspired by the cosmos. Dunkin' Donuts' Cosmic COOLATTA frozen beverages bring together two COOLATTA frozen beverage summer flavors, layered specially to create a bright and brilliant galactic look. The Cosmic Cotton Candy COOLATTA features Cotton Candy flavored COOLATTA topped with Blue Raspberry, while the Cosmic Pineapple COOLATTA brings together Pineapple flavored COOLATTA with Blue Raspberry.
For coffee lovers, Dunkin' Donuts' summer's sweet sips include three ice cream flavored coffees: Butter Pecan, Cookie Dough, and Pistachio. All three flavors, chosen by fans as part of a nationwide vote last year, are available for a limited time through the season and can be enjoyed in Dunkin's hot and iced coffees, Frozen Coffee and Frozen Chocolate.
To learn more about Dunkin' Donuts, visit www.DunkinDonuts.com