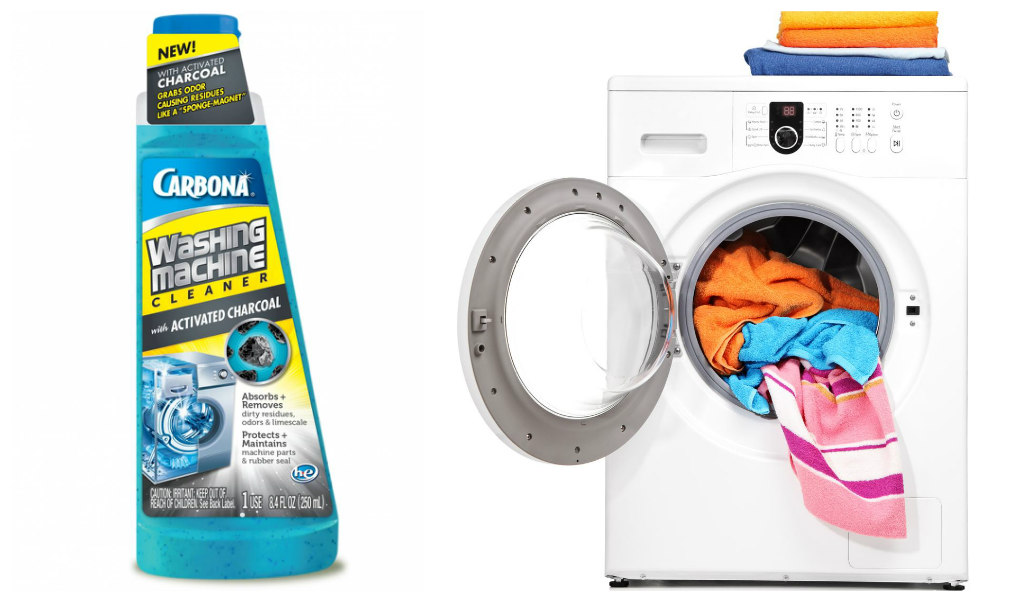 Carbona® became renowned for product breakthroughs like the Stain Devils® laundry stain removal system… Now, they're cleaning house with the Carbona Washing Machine Cleaner with Activated Charcoal. Yes, we said charcoal.
It attracts and binds odor-causing residues, dirt, and lime scale for a complete machine clean. A naturally occurring ingredient, charcoal becomes extremely porous and acts like a "sponge magnet" for dirt when activated ­­­­­– so laundry doesn't become the magnet instead.
With activated charcoal—an ingredient known to absorb and remove dirt and impurities—we get performance and utility." states marketing director Chris Albers.
Additional features and benefits of Carbona Washing Machine Cleaner with Activated Charcoal include:
Versatility: Unlike powdered products of its kind, Carbona liquid Washing Machine Cleaner with Activated Charcoal can also be used to wipe down the detergent tray and rubber seal that tends to collect grime and stain residues. It works in all washing machine types, including top-and front-loaders and high-efficiency (HE) machines.
Value: As a single-use product, consumers can maintain their washing machine's performance at a lower cost than other multi-use products on the market.
Carbona Washing Machine Cleaner with Activated Charcoal is available nationwide at select retail outlets and online at Carbona.com