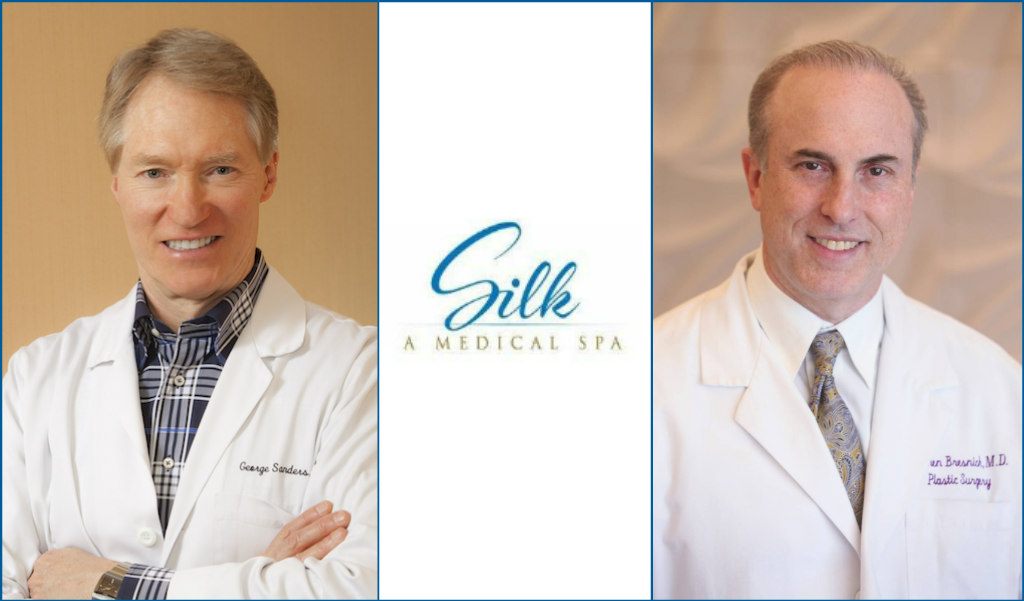 Dr. George Sanders (L), Dr. Stephen Bresnick (R)
Silk Medical Spa, the brainchild of Dr. George Sanders and Dr. Stephen Bresnick, two very distinguished board-certified plastic surgeons, was opened specifically for their patients. It is a Medical Spa facility where they will prepare you for pre and post procedures. However, it is also a place where you can experience their advance treatments in slowing the aging process.
George Sanders, MD, is one of the best-known plastic surgeons in Southern California. After completing his medical degree at Harvard Medical School, Dr. Sanders trained in general surgery at the University of California, Los Angeles before finishing his general surgery training as chief resident at Cedars-Sinai Medical Center. He then completed his plastic surgery fellowship at UCLA.
With over 30 years of practice, he has operated on over 10,000 patients for various procedures ranging from facelift, rhinoplasty, breast augmentation, liposuction to tummy tuck, all with excellence. He also specializes in laser skin resurfacing for wrinkles and sun damage.
His partner, Dr. Stephen Bresnick, is also a board-certified plastic surgeon with over twenty years of experience in Los Angeles. He earned his Doctoral degrees from the University of California, Los Angeles and completed his medical degree at the University of California, San Diego. He then completed a three-year plastic surgery residency at Stanford University before being named Chief Resident in Plastic Surgery at Stanford in 1996. As if this was not enough, He then went on to obtain a Craniofacial Plastic Surgery fellowship at the University of Southern California and Children's Hospital Los Angeles, where he was named Clinical Instructor in Plastic Surgery from 1996 to 1997. In 1997, Dr. Bresnick was appointed Assistant Professor of Surgery in the Division of Plastic Surgery at USC. For the next five years, Dr. Bresnick taught and lectured extensively as full-time faculty, both nationally and internationally.
His specialties include cosmetic breast surgery, body contouring, tummy tuck, liposuction, facelift, eyelid surgery, facial laser skin resurfacing for wrinkles and sun damage, as well as innovative specialized procedures for the face and body.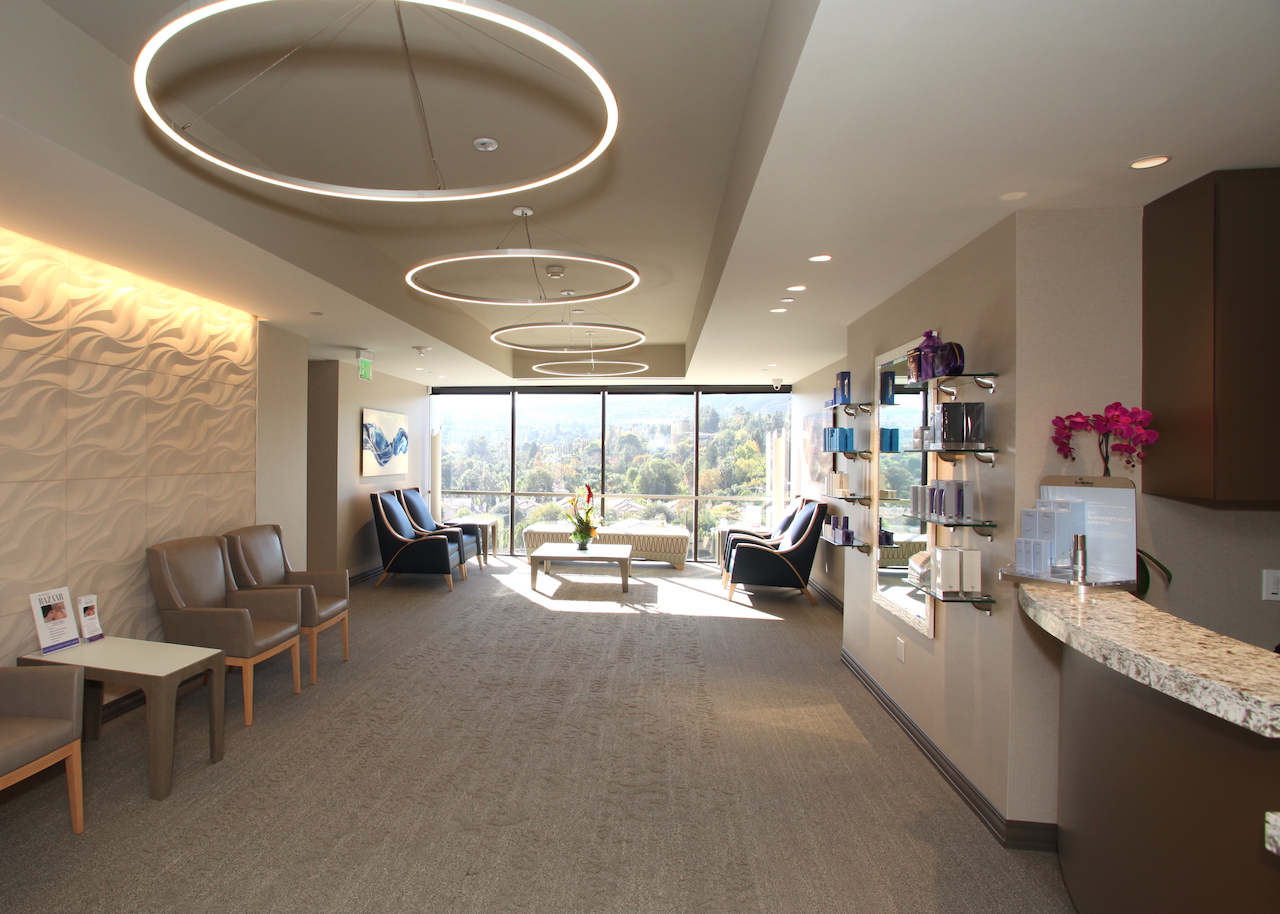 Even the best skincare regimens are not always enough to combat the effects of aging. Over time, the body produces less collagen, a protein that is essential for the skin's firm and elastic quality. Without collagen, the skin begins to droop, creating a saggy and sad appearance.
Fortunately, advances in skincare have made way for innovative solutions for the treatment of skin laxity that do not require surgery. Non-surgical skin tightening at SILK Medical Spa is ideal for individuals with a mild degree of loose, sagging skin who are not ready or simply do not desire to undergo surgical intervention. Their nurses are expertly trained and skilled in several non-surgical skin-tightening treatments, including radiofrequency treatment with Venus Versa and collagen induction therapy, both of which can produce noticeable skin-firming improvements safely and efficiently.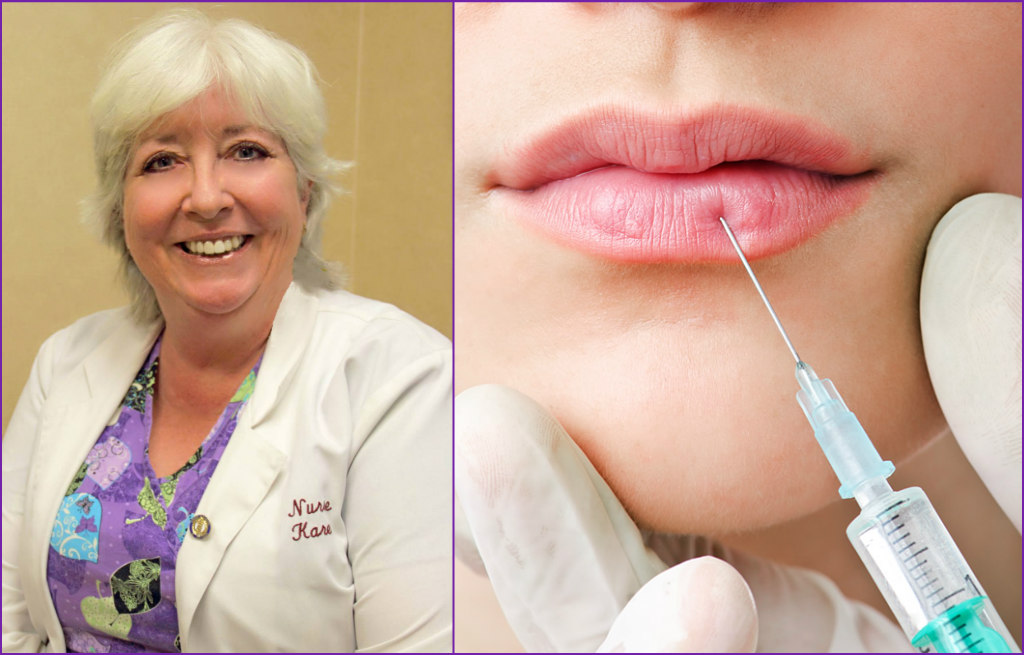 Nurse Karen House
Unfortunately, with age come lines and wrinkles! Years of laughing, smiling and frowning can result in noticeable creases. This, paired with facial volume loss that occurs as part of the natural aging process, can create a tired and older-looking appearance.
Cosmetic injectables can erase years of aging and give you a refreshed and youthful appearance. As an added benefit, treatment with cosmetic injectables is quick and virtually painless, especially if you have Nurse Practitioner Karen House doing the injection. She is the best that has ever treated me. Because of her expertise, she will never give you the wrong dosage. Nurse Practitioner Karen likes to make you look as natural as can be. Results are almost instantaneous and depending on the specific product, can last anywhere from several months to a year.
Other services offered include Facial Treatments and Peels:
Facial treatments and peels are the less invasive ways to repair and promote healthy skin and skin care routines to defy the natural aging process. At their state-of-the-art facility, highly trained medical aestheticians will customize your treatment to meet your skin needs and goals. Facials and peels can address an array of skin concerns, improve overall tone and texture, smooth fine lines and wrinkles, control acne, and brighten unwanted pigmentation and dark spots. But if you simply want to pamper yourself, SILK is more than ready to help you with that!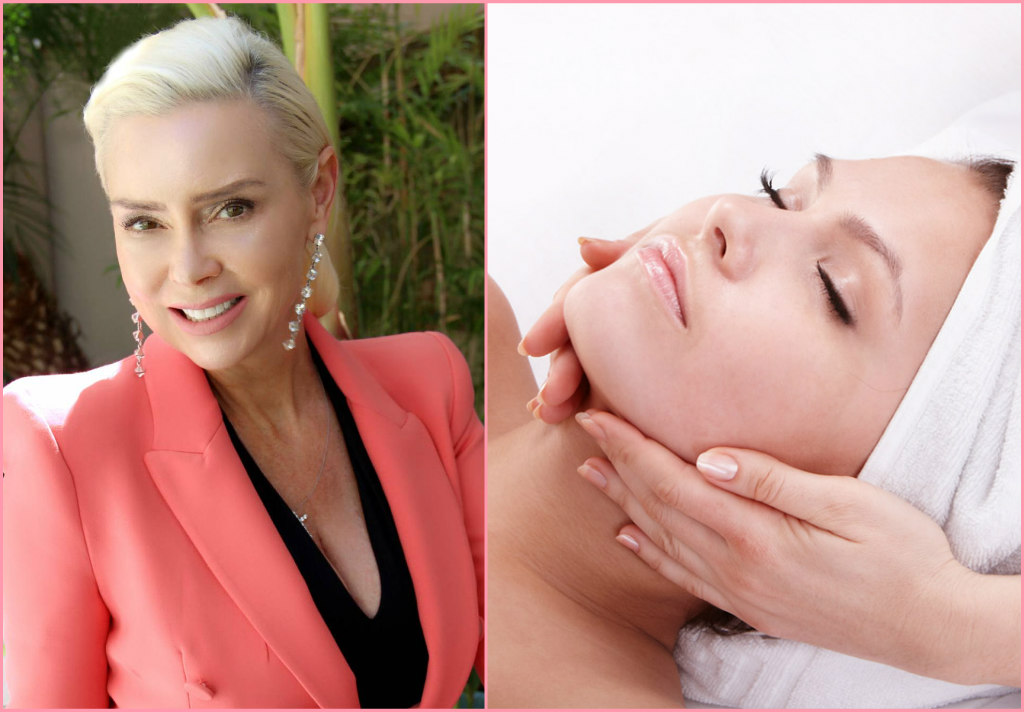 SILK has an impressive array of Facial Treatments:
Facials start by thoroughly cleansing the skin of impurities then treating and nourishing the skin with exfoliating enzymes, chemical peels, and hydration to promote collagen, erase fine lines and wrinkles and smooth out texture of your skin. Depending on the facial, your treatment may include microdermabrasion, light to medium depth chemical peel, extractions, and oxygen infusion. I could not wait to experience these incredible facial procedures and quickly booked my appointment with Lisa Arnold a Medical Aesthetician at Silk.
"I attended Paul Mitchell Skin Academy and graduated in 2003. I have been doing skincare ever since," Lisa said. "One day I had a Medical facial and it changed my life."
After she became a licensed aesthetician in California, she worked for the likes of Jose Eber in Beverly Hills before an exciting opportunity presented itself. She was offered a position at KO'AN center Santa Monica. There she trained under two outstanding plastic surgeons, Dr. Kao and Dr. Hayden, who taught her many procedures including light micro peels to Cosmelon, Post surgery treatments, and how to attend to patients before and after surgery. After 5 years of battling the 405 freeway (if you live in L.A. you know what I mean!) She opted for moving closer to her home. Lisa said, "I was given the opportunity to be part of SILK Medical Spa in Encino. Working with Dr. Sanders and Dr. Bresnick two renowned plastic surgeons in their state of the art medical spa. My dream has come true!"
The Hydration Station Oxygen Facial was recommended by Lisa and naturally, I had to try it.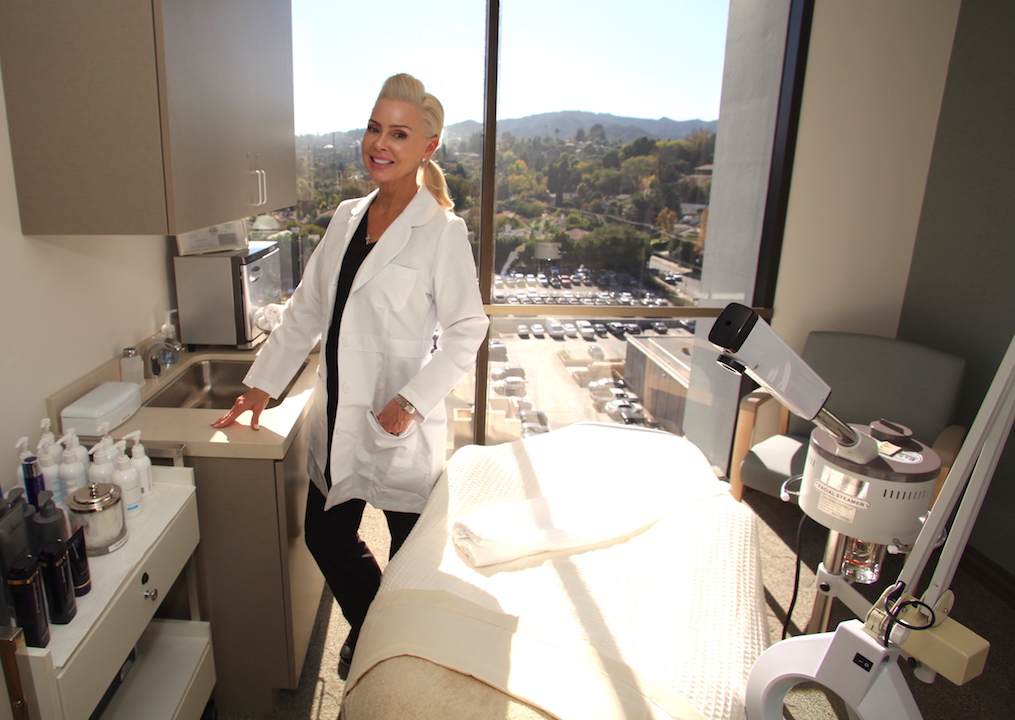 This treatment nourishes and hydrates your skin from the inside out. Using low molecular weight serums and high-pressure hyperbaric oxygen for maximum product penetration, the results were amazing! Customized to each patient, mine started with a thorough cleansing of the skin, a Glycolic steam cleanse and multiple forms of gentle exfoliation of the epidermis, including microdermabrasion, gentle lactic/niacin micropeel, extractions, brightening, antioxidant rich, Anti-aging growth factor mask, and Hyperbaric high pressure Oxygen, infused skin rejuvenating and Atoxelene serums. (Atoxelene is a line smoothing, muscle relaxing serum that mimics Botox without the injection!) I then had Hyalouronic layering of serum to properly hydrate my skin, and we finished with a bonding cream to seal the deal.
"I believe that I work with my patients to give them a blend of compassion, listen to their needs and combine a beautiful touch with a medical aspect to not only make them feel good, but to get the ultimate result. I truly care and value each person that I come across," Lisa added.
This facial was amazing and included quite a bit of education on the treatment. I recommend it to everyone, especially before special events.
Learn more about the spa here: http://silkamedicalspa.com