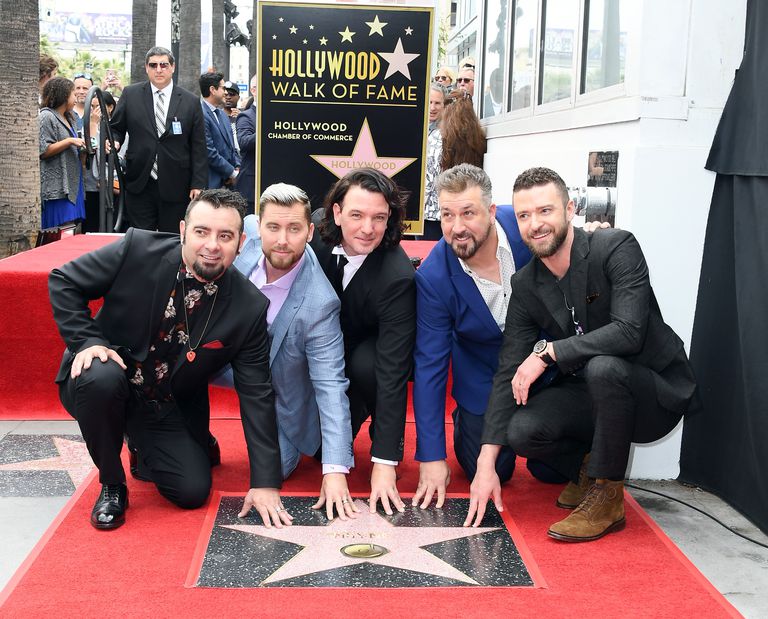 *NSYNC was honored with the 2,636th star on the Hollywood Walk of Fame on Monday.
The star was dedicated in the category of Recording at 7080 Hollywood Boulevard near the corner of LaBrea. They join other boy bands at that location including: Backstreet Boys, Boyz II Men, New Kids On the Block, and New Edition.
"*NSYNC fans have been patiently waiting for their favorite group to set a date and we are announcing the date earlier than usual so they can start making plans to visit Hollywood and see *NSYNC" stated Ana Martinez, Producer of the Walk of Fame ceremonies.
Ellen and other celebrities honored the boy band. *NSYNC – Lance Bass, JC Chasez, Joey Fatone, Chris Kirkpatrick and Justin Timberlake have sold over nearly 30 million records in the U.S. and 42 million more worldwide.
The group charted with a dozen singles, conquering Top 40, AC, Dance, Latin, Country and R&B charts. Their gargantuan worldwide "No Strings Attached" arena tour and "PopOdyssey" stadium tour rewrote sales, artistic and technical standards for road shows (when tickets for the first 52 "Strings" dates went on sale, tickets sold out in record times).
Later, the stripped down "Celebrity" tour zeroed in on *NSYNC's musical prowess. The group even refined the definition of a boy band, working with "grown-up" acts like Gloria Estefan, Celine Dion, Phil Collins and Richard Marx.