Dana Walden and Gary Newman, Chairmen and CEOs, Fox Television Group, today will unveil the FOX primetime slate for the 2018-2019 television season to the national advertising community during its annual Programming Presentation at the Beacon Theatre.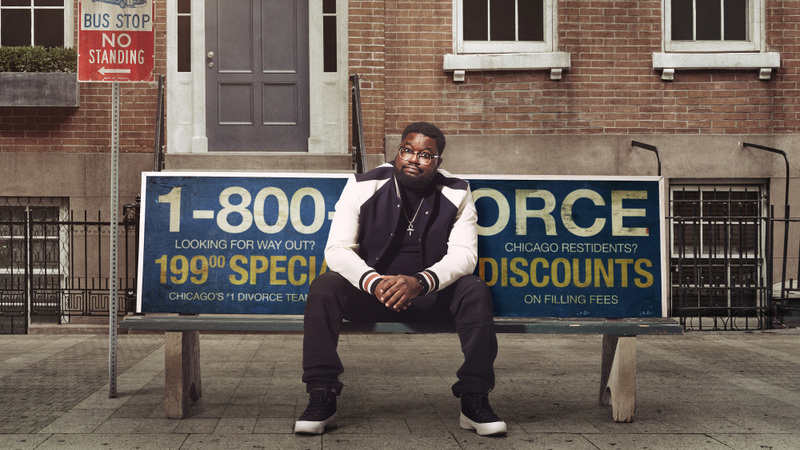 The new comedies joining the lineup this fall are REL and THE COOL KIDS. Inspired by the life of Lil Rel Howery ("Get Out," "Insecure," "The Carmichael Show"), REL is a multi-camera comedy starring Howery as a loving husband and father living in Chicago, who finds out his wife is having an affair, and must rebuild his life as a single father, following his divorce. The comedy also stars Sinbad ("A Different World," "The Sinbad Show," "Jingle All The Way"), Jess "Hilarious" Moore ("Wild 'N Out") and Jordan L. Jones ("NCIS: Los Angeles," "Wisdom of the Crowd").
From executive producer Charlie Day ("It's Always Sunny in Philadelphia"), THE COOL KIDS is a multi-camera comedy about a rag-tag group of friends living in a retirement community who are willing to break every rule in order to have fun – because, at their age, what do they really have to lose? The series stars four comedy veterans: Tony Award nominee David Alan Grier ("The Carmichael Show," "In Living Color"), Emmy Award nominee Martin Mull ("Veep," "Roseanne"), Emmy Award winner Leslie Jordan ("Will and Grace," "American Horror Story") and Emmy Award winner Vicki Lawrence ("Mama's Family," "The Carol Burnett Show").
Also this fall, hit comedy LAST MAN STANDING joins the FOX lineup. A fan-favorite for six seasons, the series stars Tim Allen as MIKE BAXTER, a married father of three girls, who tries to maintain his manliness, despite being surrounded by women. The series also stars Nancy Travis, Jonathan Adams, Amanda Fuller, Christoph Sanders and Jordan Masterson. LAST MAN STANDING and THE COOL KIDS will anchor a brand-new Friday night comedy block.
In its 25th season of NFL coverage, the new THURSDAY NIGHT FOOTBALL PREGAME SHOW will be FOX Sports' first New York City-based live NFL studio show, complementing FOX NFL SUNDAY, the No. 1 NFL pregame show for the last 24 seasons and the network's signature program, of which Terry Bradshaw and Howie Long have been an integral part since its inception in 1994.
In 2019, additional new series and events joining the schedule include dramas THE PASSAGE and PROVEN INNOCENT; a live musical production of RENT; and a brand-new COSMOS installment, COSMOS: POSSIBLE WORLDS.
Airing as a global event on FOX and National Geographic in 180 countries and 43 languages, the Emmy and Peabody Award-winning COSMOS will return for its third season in Spring 2019. It will once again be executive-produced, written and directed by Ann Druyan (NASA's Voyager Record, "Cosmos: A Personal Voyage," "Contact"); executive-produced by Seth MacFarlane, Brannon Braga and Jason Clark; and hosted by Neil deGrasse Tyson, the famed pop-culture icon and astrophysicist.
During the 2018-2019 season, several FOX series will celebrate major milestones, including THE SIMPSONS' landmark 30th anniversary, FAMILY GUY's 20th anniversary and BOB'S BURGERS' 150th episode.
FOX FALL 2018 SCHEDULE
(All Times ET/PT)
MONDAY
8:00-9:00 PM THE RESIDENT
9:00-10:00 PM 9-1-1
TUESDAY
8:00-9:00 PM THE GIFTED
9:00-10:00 PM LETHAL WEAPON
WEDNESDAY
8:00-9:00 PM EMPIRE
9:00-10:00 PM STAR
THURSDAY
7:30-8:00 PM ET/ THURSDAY NIGHT FOOTBALL PREGAME SHOW
4:30-5:00 PM PT
8:00 PM-CC ET/ NFL FOOTBALL
5:00 PM-CC PT
FRIDAY
8:00-8:30 PM LAST MAN STANDING (all-new episodes)
8:30-9:00 PM THE COOL KIDS (new series)
9:00-10:00 PM HELL'S KITCHEN
SATURDAY
7:00-10:30 PM FOX SPORTS SATURDAY: FOX COLLEGE FOOTBALL
SUNDAY
7:00-7:30 PM NFL ON FOX
7:30-8:00 PM THE OT / FOX ENCORES
8:00-8:30 PM THE SIMPSONS
8:30-9:00 PM BOB'S BURGERS
9:00-9:30 PM FAMILY GUY
9:30-10:00 PM REL (new series)