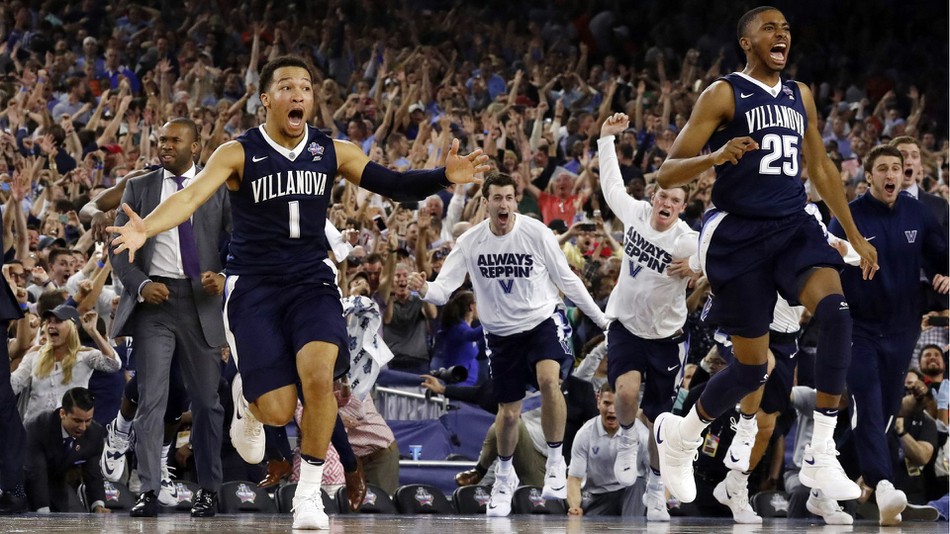 The college basketball season is over. Villanova defeated Michigan on Monday night, 79-62, en route to its second national championship in three seasons.The Wildcats overcame a 7-point first half deficit to bury the Wolverines, building a lead that ballooned to as many as 22 in the closing minutes to comfortably cut down the nets in the Alamo City.
Player of the Year frontrunner Jalen Brunson finished with only 9 points, but the Wildcats squeezed a surprise career-high 31 from Donte DiVincenzo, who took home MOP honors in convincing fashion. "He's worked so hard to make himself the best player he can be every day," Brunson said. "Honestly, this is nothing special — excuse me, this is very special, this is nothing surprising for us. We've seen Donte do this multiple times this year."
Dynasty talk will soon commence about college basketball's best team, and with good reason. Jay Wright has turned his program into more than a Big East contender — but a national power that has proven it is here to stay.