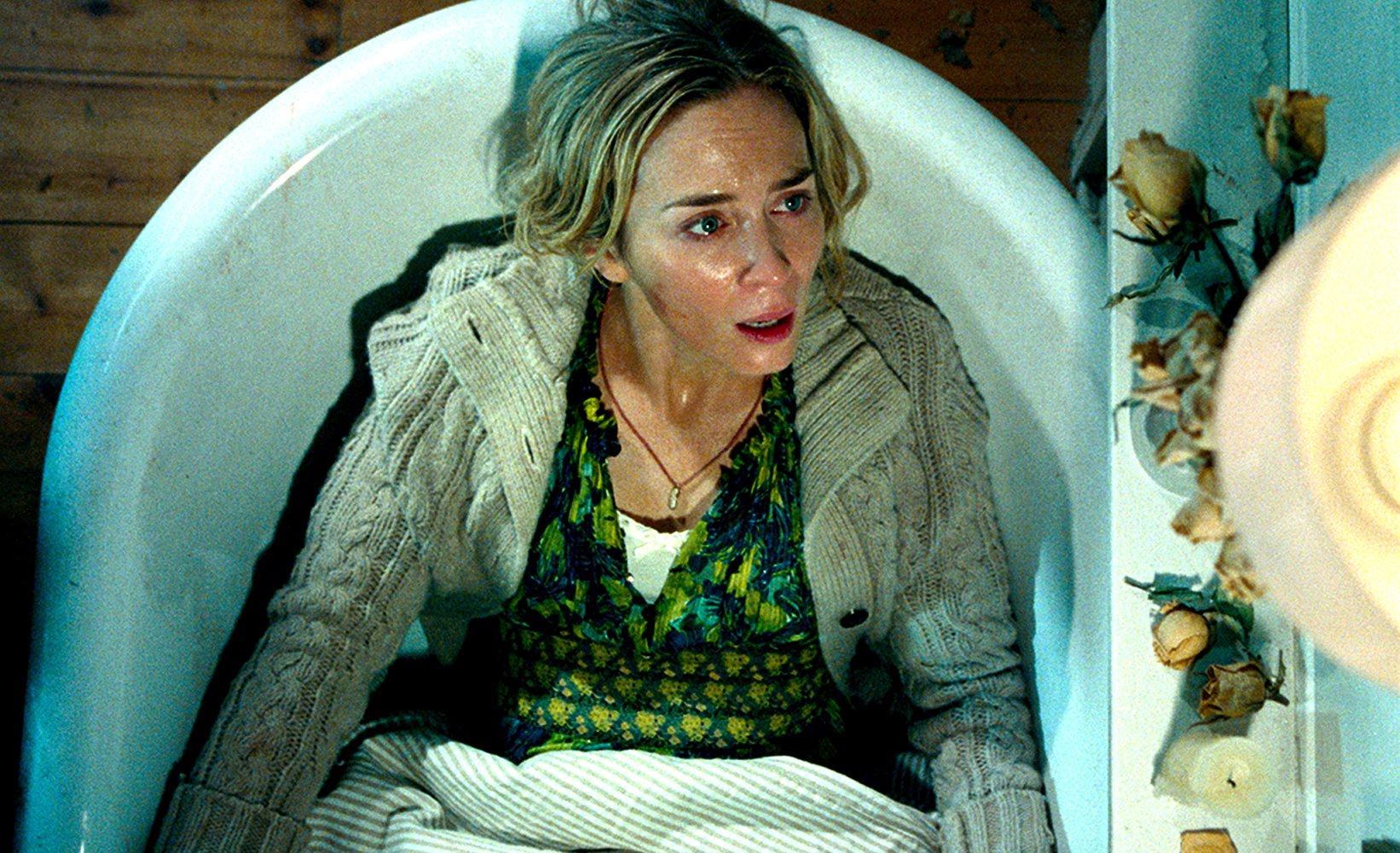 A family of four must go about their lives in utter silence or fall victim to the blind monsters who use sound to hunt their prey in "A Quiet Place," a first-rate horror flick starring real life husband and wife duo John Krasinski and Emily Blunt.
With his third and by far most commercial directorial effort to date, director and co-writer Krasinski proves his filmmaking talents extend far beyond the modest indie drama terrain he's previously covered with "Brief Interviews with Hideous Men" and "The Hollars," delivering a spooky as-all-hell horror pic that is absolutely gripping from start to finish. Working from a smartly conceived script that he co-wrote with Bryan Woods and Scott Beck, Krasinski has essentially made a modern day silent horror film, and given the creative limitations at hand, the results are astonishing, with a sense of utter dread permeating the entire proceedings. From the excellent direction and pitch perfect acting to the stellar cinematography and award-worthy sound design and special effects that is essential to the film's overall effectiveness, "A Quiet Place" is a deadly silent horror pic.
Set in 2020 in Upstate New York, "A Quiet Place" begins on Day 89 of some unnamed calamity, which we infer from the desolate setting and signs of destruction. Our silent guides through this eerie environment are the Abbott family, comprised of Lee (John Krasinski), the protective and resourceful father; Evelyn (Emily Blunt), the strong-willed mother; Regan (Millicent Simmonds), their deaf daughter and eldest child; and Marcus (Noah Jupe), their son. They're introduced while gathering supplies at an abandoned pharmacy, and based on their attempts to make as little noise as possible, it's clear they're in serious danger. But when a noisy toy causes tragedy to strike the Abbotts while hiking back to their farm, the source of the danger is revealed: blind aliens who use sound to hunt their prey.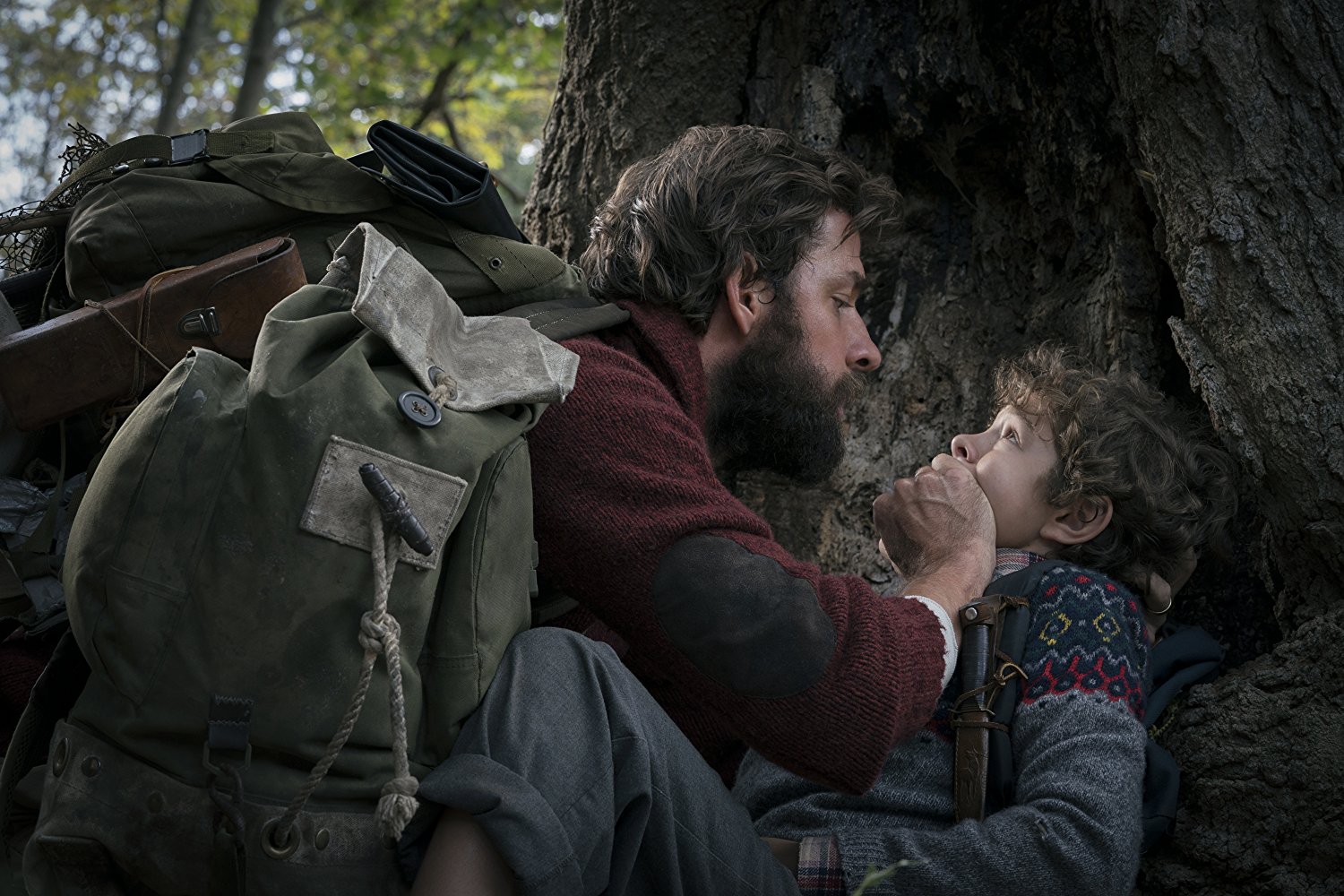 The action then shifts to Day 472, where the Abbotts have settled into some semblance of normality despite their very abnormal situation. Having a deaf child turns out to be helpful, as sign language provides the Abbotts with a silent means of communication. However, living on your tiptoes under constant threat of alien attack is no way to live, and the strain shows, especially on the children. The Abbotts' lives take a turn for the terrifying when Evelyn goes into labor, ratcheting up the suspense to a nerve-racking degree.
In addition to headlining the cast with a forceful performance as the Abbott family patriarch, director and co-writer John Krasinski displays some serious filmmaking talents with "A Quiet Place," finding the right balance between otherworldly scares and domestic drama. Making the most of the ingenious setup that provides constant high stakes and unbearable tension, by incorporating silence as such a critical element of the plot, Krasinski crafts a singular film that uses something as commonplace as sound to completely transform the moviegoing experience. Helping Krasinski along with this uniquely horrifying achievement is cinematographer Charlotte Bruus Christensen's indelible imagery, editor Christopher Tellefsen's tight cuts and Marco Beltrami's foreboding score.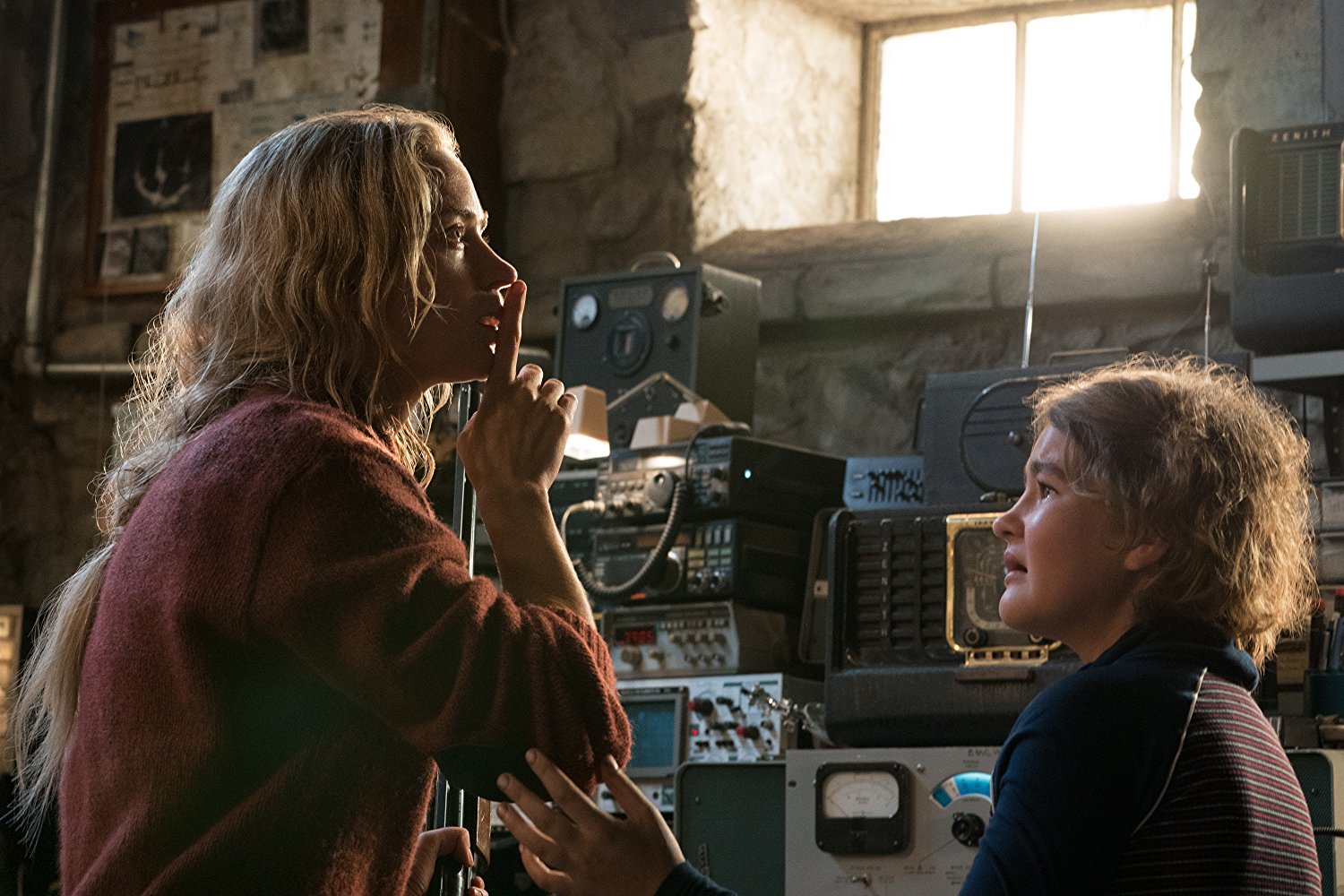 Playing the beleaguered parents Lee and Evelyn, real life couple John Krasinski and Emily Blunt bring credibility to their respective roles, crafting a pair of lived-in parent characters who've experienced unimaginable tragedy and live in constant fear of even more; that these actors achieve this without the benefit of dialogue is all the more impressive. Similarly, as the Abbott children Regan and Marcus, Millicent Simmonds – a deeply expressive deaf actress – and Noah Jupe ("Suburbicon") go a long way in relating to the audience the everyday hardships and sense of peril living under such restrictive conditions.
"A Quiet Place" is a horror film that fully delivers on the promise of its terrifying premise.
By: Lucas Mirabella
Running Time: 90 minutes
Rated PG-13 for terror and some bloody images.